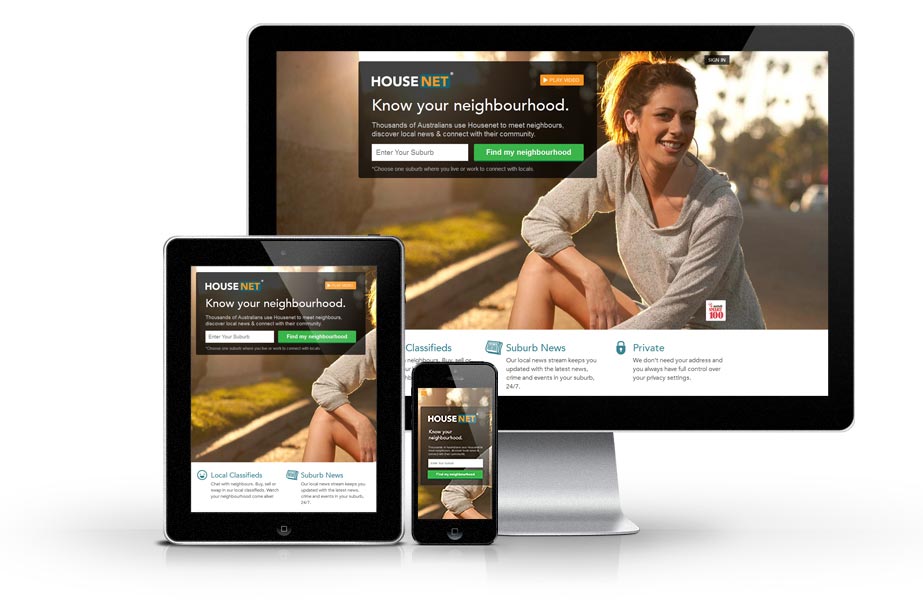 Social Networking Site: Housenet – Know Your Neighborhood 
Our in-house 'pet' project, Housenet was an award-winning social networking site for neighbours. It was a massive site in scope and function that was developed and designed over a period of two years to connect residents in the same suburb.
Built on a PHP framework, it included a classifieds, events, automated messaging, user profiles, subscriptions, payment gateways, and was the first Australian social networking site to feature custom gamification. The site was a monster and a showcase for the full breadth of Webbuzz talent.
Unfortunately running a social network is not for the faint of heart. We had to close the site in 2017. But if you need help in building a social network site, you can call WebBuzz on 1300 41 00 81 or request a custom social website proposal by clicking the button on the left.