Conversion Rate

Optimisation
Optimise your marketing spend. Boost leads and sales.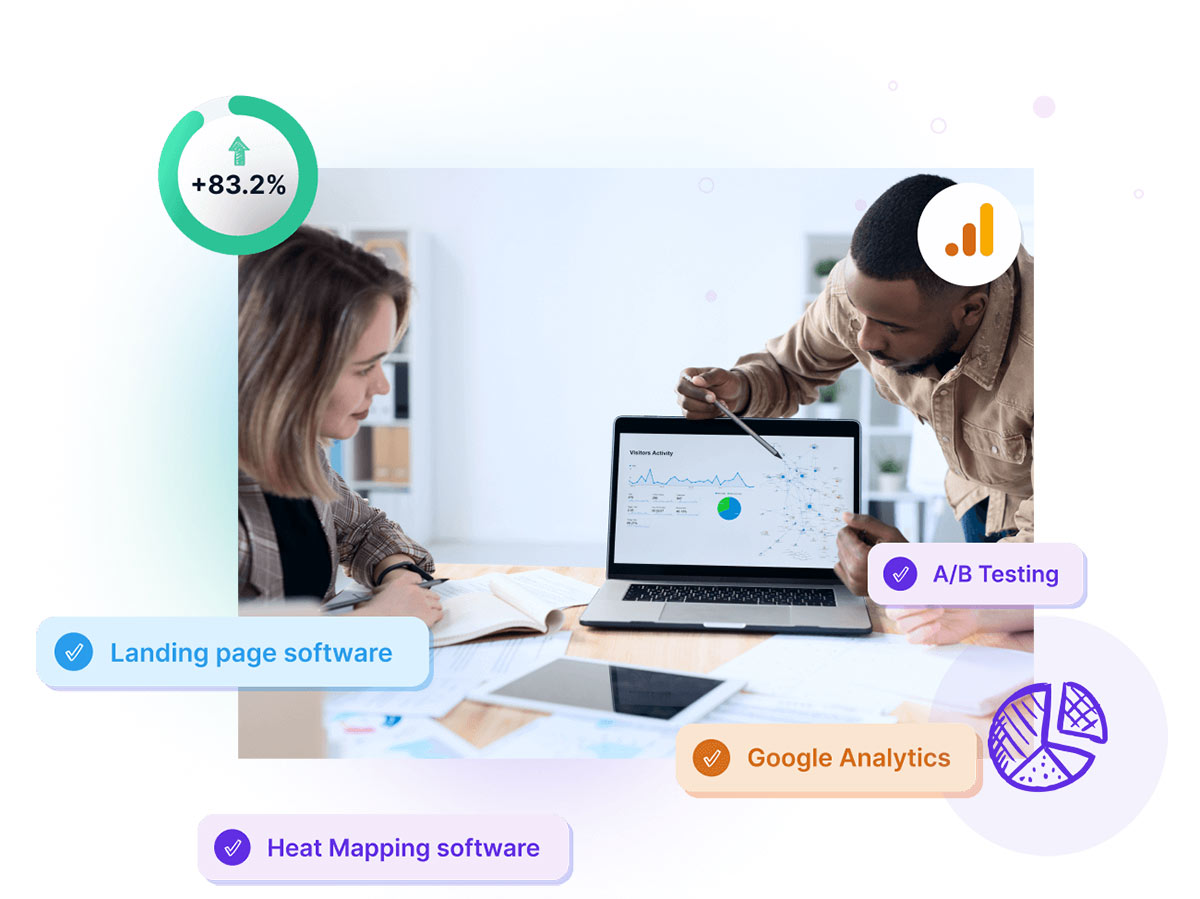 Ben and Darren are amazing!! They're always super helpful and understanding. They've made my medical website design soooo much better than before!

Darren & Ben both communicated with us throughout the entire process of creating our Real Estate Website Design & overall we are pleased with Web Buzz.

If you're after an SEO agency, the team at Webbuzz have been great. They've helped us increase our SEO leads and conversions over the 18 months we've been with them.
Conversion rate

optimisation specialists
Attracting traffic to your website isn't always the main challenge for a business. For many, converting that traffic into paying customers is where the true challenge lies.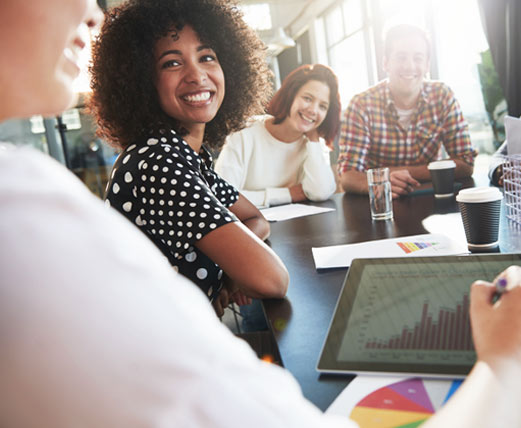 Regardless, too few companies focus on optimising conversions. According to Outgrow.io:
There are so many factors that affect conversion rates.
A landing page that takes too long to load leads to users bouncing away before they see your offer. Poorly written headlines can result in prospects leaving your site before they engage with the body text of your content. Even the verbiage used in your calls to action (CTAs) matters.
DID YOU KNOW: CTA's containing the word "submit" can reduce conversions by 3%.
Our conversion optimisation services help solve these problems.
Conversion rate optimisation (CRO) is the process of finding ways to get your prospects to take action. The nature of that action depends on your business. For some, a conversion occurs whenever a customer signs up for a newsletter or email blast.
For others, conversions are sales. Whatever your definition of conversion may be, our conversion rate optimisation agency can increase your CRO so you get more customers.
Identifying conversion

optimisation opportunities
Using data analysis to find conversion optimisation opportunities.
Let's start with the basics: how to calculate Conversion Rate (CR).
Assume you're trying to get people to sign up for a newsletter. You attract 2,000 people to your landing page and get 30 sign-ups. Divide 30 by 2,000, and you get your CR.
A measly 1.5%.
It's possible to do much better with conversion optimisation services. Imagine if the landing page design was optimised so that the CR increased to 4%? That would deliver an extra 50 signups – without the need for any additional advertising or marketing spend.
This is the power of conversion rate optimisation done well.
Get the latest in Conversion Rate Optimisation with our A.I Avatar
To demonstrate what's possible with new and emerging technology, Webbuzz produced this video with 100% by Artificial Intelligence (A.I). Contact us to learn how we did it. 
Our conversion rate

optimisation (CRO) process
We use an array of tools designed to boost conversions.
We get results.
Take our work with Professor Stan Sidhu as an example. Professor Sidhu is an endocrine surgeon who wanted to improve the conversion rate of his PPC campaigns.
Our results speak for themselves:
With the help of our conversion rate optimisation agency, Professor Sidhu nearly doubled the number of conversions his paid ad campaigns achieved.
That's what we mean by results. And our conversion optimisation services can achieve similar results for you by creating more leads that end in sales.
What our clients
are saying

We have just completed a major rebuild of our website with Darren & Ben, I can't express how happy we are with the new site, the whole process was painless, the "boys" explained everything in plain English. I would have no hesitation in recommending WebBuzz if you are considering web development and digital marketing.

Darren, Ben and the team at Webbuzz helped with my startup businesses Website Design, Concept, CRM Set Up, Lead Capture, Digital Marketing strategy amongst a number of other projects! It took all the stress off me as a Business owner and I was able to drive some serious growth from day 1 without having to rely on referrals from Centres of Influence etc. I'm continuing use of the services to help grow and scale my business. Highly recommended!
Conversion rate optimisation (CRO) is a process of increasing the percentage of website visitors who take a desired action, such as filling out a form, making a purchase, or signing up for a newsletter.
CRO is a data-driven approach to improving the user experience on a website and increasing its overall effectiveness.
The goal of CRO is to identify and remove any barriers that prevent visitors from converting into customers.
This can involve testing different elements on a website, such as the placement of a call-to-action button, the design of a landing page, or the copy on a page, to see what changes can result in more conversions.
CRO involves a continuous cycle of testing and optimisation, as well as data analysis to identify what works and what doesn't.
The process can involve a variety of tools and techniques, such as A/B testing, heat mapping, and user feedback surveys.
By continually optimising their website and user experience, businesses can improve their conversion rates and increase the overall effectiveness of their online presence. This can result in more leads, sales, and ultimately, growth for the business.
A CRO (Conversion Rate optimisation) agency is a company that specialises in helping businesses increase the number of conversions on their websites.
These conversions can take many forms, such as sales, form submissions, sign-ups, or other desired actions that a business wants their website visitors to take.
A CRO agency works to improve the conversion rate of a website through a data-driven process.
This process involves analysing website data and user behaviour, conducting experiments and testing different website elements, and continuously making improvements to the user experience.
The goal of a CRO agency is to help businesses get the most value from their online presence by increasing the number of conversions.
By optimising the user experience and making data-driven improvements, CRO agencies can help businesses generate more leads, sales, and revenue from their websites.
Some of the services offered by a CRO agency may include website audits, A/B testing, heat mapping, user feedback surveys, landing page optimisation, and overall website optimisation strategies.
More about inbound marketing services