Discover the industry verticals in which the Webbuzz digital agency has specialist expertise.
Industries We

Work With
Since 2014 the Webbuzz digital agency has collaborated with hundreds of businesses across a wide variety of industries.

Ben and Darren are amazing!! They're always super helpful and understanding. They've made my medical website design soooo much better than before!

Darren & Ben both communicated with us throughout the entire process of creating our Real Estate Website Design & overall we are pleased with Web Buzz.

If you're after an SEO agency, the team at Webbuzz have been great. They've helped us increase our SEO leads and conversions over the 18 months we've been with them.
Although digital marketing skills and techniques are broadly transferable to almost any vertical, most agencies tend to specialise in a reasonably tight group of key industries.
In this respect, Webbuzz is no different. We typically collaborate on marketing transformation projects with companies who have between 10 and 100 hundred employees, in the following industries:

Financial services
The Webbuzz team has deep domain expertise in financial services marketing. We have worked with a multitude of home loan providers, non bank lenders, mortgage broking groups, aggregators, Fintechs, and financial advisers. We are very familiar with the regulatory obligations under both credit licensing and the AFSL regime. Webbuzz director, Darren Moffatt, has a separate company that has been a leading provider of financial services in Australia since 2006.

Medical and Healthcare
Medical and healthcare online marketing is another area in which we have significant experience. Over the years we have provided website design, SEO, and digital advertising campaigns for medical centres, doctors, and allied health care providers. We have also conceived and developed a telehealth platform that integrated an ecosystem of technologies including practice management software, appointment booking, and payment gateways.

Senior's market
Members of the baby boomer generation are now in retirement, or fast approaching it. As the wealthiest and healthiest generation to ever retire, the senior's market is an increasingly popular segment for companies to target. The Webbuzz digital agency has much experience marketing to the Over 60's demographic, having delivered multiple large content projects, and long-term lead generation campaigns.
Marketing to seniors is different. Digital marketing campaigns that aim to reach and persuade Over 60's consumers require a deft hand, and a light touch. Webbuzz director, Darren Moffatt, is also founder of the high profile Seniors First company. He is a recognised leader in Australian seniors marketing, since 2006.

Real estate and property
The Webbuzz digital agency has a long history of providing online marketing services to the real estate industry. The company actually started with a social networking website for homeowners, investors, and property professionals. Since then, we have conducted countless digital marketing campaigns for a diverse range of businesses including Proptech startups, real estate agencies, property development firms, and more.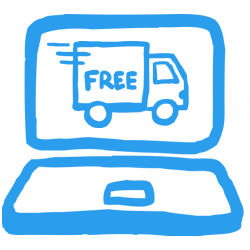 eCommerce
ECommerce marketing is a passion for the Webbuzz digital agency. Our team is highly proficient with Shopify, Woo Commerce, and the range of shopping cart and payment technologies that effective eCommerce demands.
Online shopping is a game of microseconds; buying decisions can be made incredibly quickly, seemingly on 'instinct'. In actual fact, online purchase behaviour is best understood, and influenced by, the principles of neuroscience marketing. 

Saas and technology
Software as a service (Saas) and technology companies are another favourite of the Webbuzz digital agency. Often such ventures require help with brand communications, content marketing, and online campaigns for scalable user acquisition. Webbuzz can devise growth marketing strategies that increase user retention, engagement, and lifetime customer value (LCV).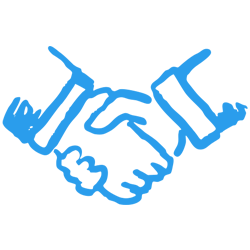 B2B (Business to business)
B2B digital marketing is an interesting specialisation that requires a unique approach. It is not commonly understood that the trust threshold for companies working in the B2B space is much higher than those for business to consumer (B2C) brands.
In 2020 and 2021 Webbuzz director Darren Moffatt interviewed 30 founders from companies worth $3.5 Billion for his Nerds of Business podcast. Many of these top entrepreneurs operate in the B2B market, offering incredible valuable insights for Darren and his team.

Legal services
It is a truth universally acknowledged (amongst digital marketing agencies, anyway) that the sharpest legal minds are often the worst marketers. Since 2014, the Webbuzz digital agency has helped many law firms to transition from a bad website to a sound digital presence that generates leads and new case matters.
What our clients
are saying

We have just completed a major rebuild of our website with Darren & Ben, I can't express how happy we are with the new site, the whole process was painless, the "boys" explained everything in plain English. I would have no hesitation in recommending WebBuzz if you are considering web development and digital marketing.

Darren, Ben and the team at Webbuzz helped with my startup businesses Website Design, Concept, CRM Set Up, Lead Capture, Digital Marketing strategy amongst a number of other projects! It took all the stress off me as a Business owner and I was able to drive some serious growth from day 1 without having to rely on referrals from Centres of Influence etc. I'm continuing use of the services to help grow and scale my business. Highly recommended!
More about marketing transformation