DOWNLOAD THE FREE GUIIDE
Get

some inside knowledge.​
Learn how to unlock new, hyper-growth opportunities & epic efficiencies for your business.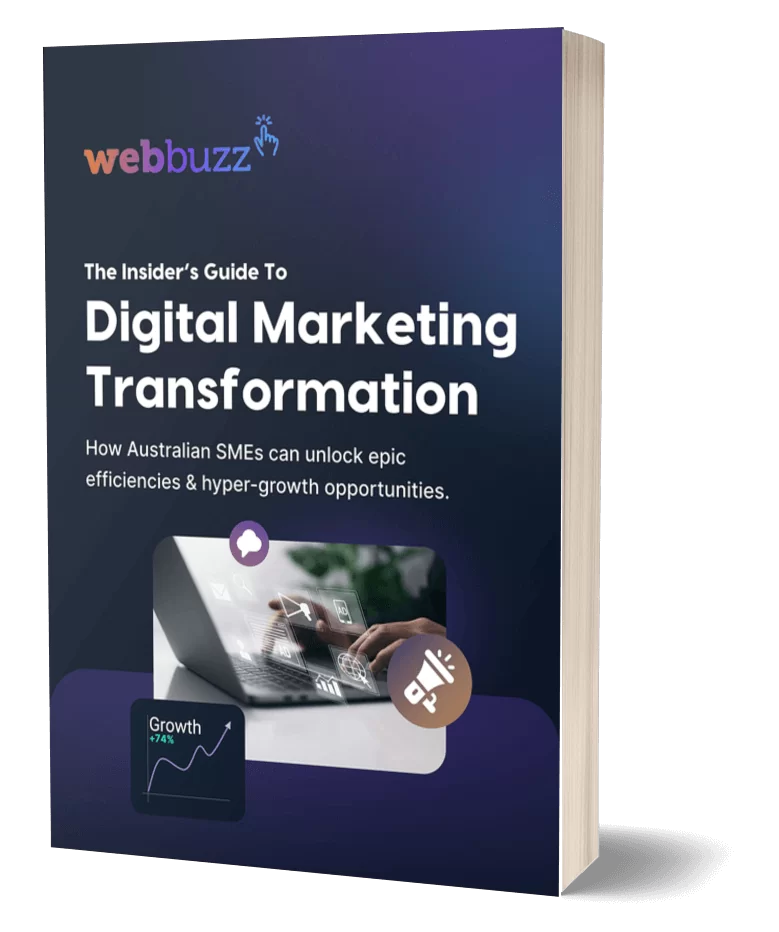 This White Paper is just the guide you need to get up to speed.
Download your FREE eBook now!
THE INSIDER'S GUIDE
What you will learn from this Insider's Guide:
The Insider's Guide

To Digital Marketing Transformation
The process of Digital Transformation is a journey. Many companies like to begin with a focus on their sales and marketing.
If your company is at the start of such a journey, it's important to develop a sound understanding of the fundamentals before you progress further.
It's been authored by the host of this masterclass (and founder of Webbuzz). The document is packed with valuable insights drawn from real-life experience with hundreds of SME clients.
MEET THE AUTHOR
DARREN MOFFATT
MEET DARREN MOFFATT, FOUNDER AND DIRECTOR OF DIGITAL MARKETING AGENCY WEBBUZZ. DARREN IS THE MASTERMIND BEHIND CAMPAIGNS THAT HAVE GENERATED MULTI-MILLION DOLLAR SALES ACTIVITY FOR CLIENTS, AND HIS OWN BRANDS.
Darren is an award-winning business person who is passionate about entrepreneurship. He is a recognised leader in both the financial services and digital marketing industries, and over a period of twenty years has helped hundreds of businesses grow.
Since 2014 Darren has been Director of Digital Strategy & Content at 5-star Google partner digital marketing agency, Webbuzz. He is also the founder of 'pay per lead' agency Wealthify. Darren & his team have generated 200,000+ online leads across a diverse range of industries.
In 2020 he launched his first podcast, Nerds of Business. The show has been featured twice by Apple podcasts, and hit a high of #3 on the charts. It's been downloaded 35,000 times and has fans in 59 countries.
FUN FACT: Darren is songwriter and has had his songs played on radio in the U.K and Australia.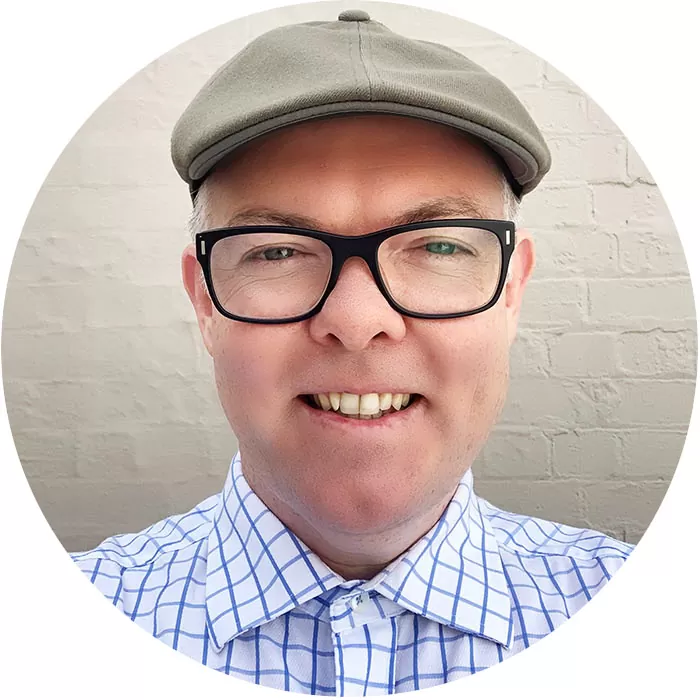 Just some brands Darren has worked with
What our clients
are saying

We have just completed a major rebuild of our website with Darren & Ben, I can't express how happy we are with the new site, the whole process was painless, the "boys" explained everything in plain English. I would have no hesitation in recommending WebBuzz if you are considering web development and digital marketing.

Darren, Ben and the team at Webbuzz helped with my startup businesses Website Design, Concept, CRM Set Up, Lead Capture, Digital Marketing strategy amongst a number of other projects! It took all the stress off me as a Business owner and I was able to drive some serious growth from day 1 without having to rely on referrals from Centres of Influence etc. I'm continuing use of the services to help grow and scale my business. Highly recommended!