Learn how a webinar marketing agency can work wonders for your business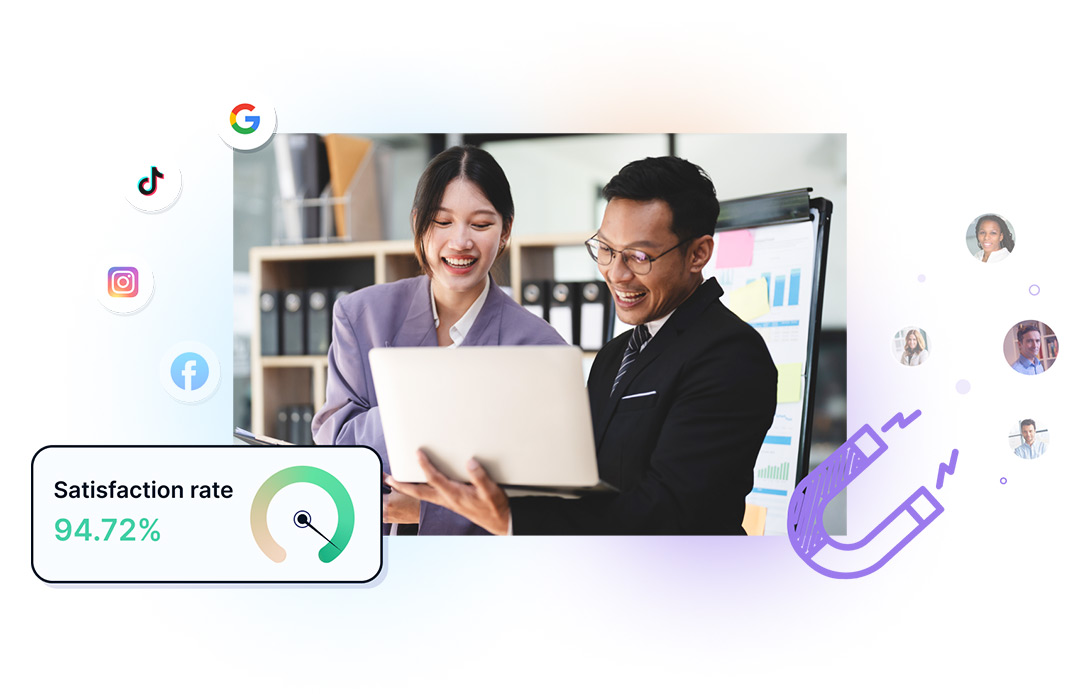 Ben and Darren are amazing!! They're always super helpful and understanding. They've made my medical website design soooo much better than before!

Darren & Ben both communicated with us throughout the entire process of creating our Real Estate Website Design & overall we are pleased with Web Buzz.

If you're after an SEO agency, the team at Webbuzz have been great. They've helped us increase our SEO leads and conversions over the 18 months we've been with them.
Generate leads with

webinar marketing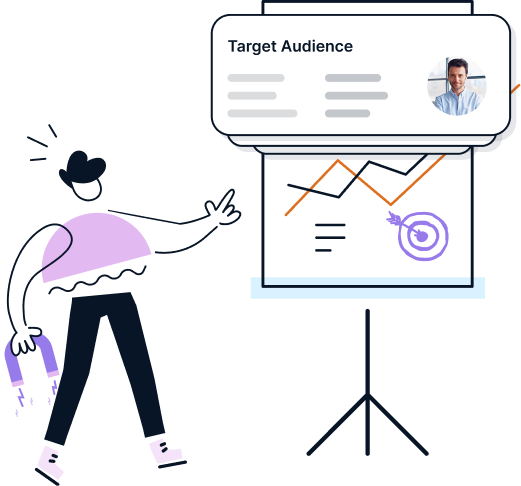 Webinars aren't a new form of marketing. Before the internet, we had seminars. People showed up to live events and businesses had an opportunity to engage. Naturally, seminars still exist today. But with modern web technology, such as live streaming, webinars help you appeal to a wider audience remotely.
The concept behind webinar marketing is simple. You convey valuable info about your business, product, or service, to an interested audience. The trick lies in finding the right audience for your content. If the goal is to generate as many leads as possible, your webinar marketing strategy must go people first, then content.
Our webinar marketing agency helps you develop your strategy. Our services include:
How are webinars

used in marketing?
Effective webinar marketing requires superior content.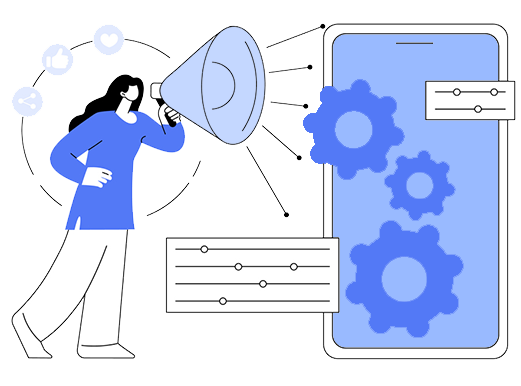 Webinars play a crucial role in a digital marketing strategy: they get quality leads.
When it comes to generating quality leads, 73% of B2B marketers point to webinars as the best choice. Notice the word "quality." Every person who joins your webinar makes a time commitment. That commitment can only exist if the person has a problem that they need to solve. Furthermore, a person commits their time when they trust your business enough to believe you have the solution.
As such, webinars often fit into the bottom of a marketing funnel. However, you can use them at every stage of the customer journey.
Time is the biggest challenge with webinars. As valuable as they can be for your business, you likely don't have the time to create a new webinar every week.
That's where evergreen webinars come in.
Evergreen webinars stay fresh for a long time. They're ideal for sharing educational content that isn't likely to change, making them the perfect choice as lead magnets for new customers. With an evergreen webinar, you record once and can then use the webinar repeatedly across multiple marketing campaigns.
It's in understanding this that you see how webinars slot into your content marketing strategy. If you're using a webinar as a lead magnet, you create a value exchange for the audience. They give you their time, and hopefully their email address or contact details. You have to deliver content that's worthy of this crucial information.
Creating a winning

webinar strategy
We can break a winning webinar marketing strategy down into three components:
In regards to tech, we will show you how to use your computer and camera to create a webinar. A good mic, quality speakers, and the software needed for live chat and remote webinars all come as part of the package.
Then comes the content.
A webinar is only as good as the value it delivers. The good news is that your company has something to say. We work with you to turn your message into valuable content that genuinely helps your viewers.
Finally, there's the experience. The goal is to have people leaving your webinar feeling like they've witnessed a professional presentation that inspires them to take action. Our team helps you nail the presentation, from how you look and dress, to the studio you use for presenting.
At Webbuzz, we help you create webinars that stick. Your audience will remember your presentation. But more importantly, they'll want to buy from you by the time the webinar finishes.
What our clients
are saying

We have just completed a major rebuild of our website with Darren & Ben, I can't express how happy we are with the new site, the whole process was painless, the "boys" explained everything in plain English. I would have no hesitation in recommending WebBuzz if you are considering web development and digital marketing.

Darren, Ben and the team at Webbuzz helped with my startup businesses Website Design, Concept, CRM Set Up, Lead Capture, Digital Marketing strategy amongst a number of other projects! It took all the stress off me as a Business owner and I was able to drive some serious growth from day 1 without having to rely on referrals from Centres of Influence etc. I'm continuing use of the services to help grow and scale my business. Highly recommended!
There are several tools that are crucial for successful webinar marketing. Some of the most important ones include:
Webinar platform: A webinar platform is a software that allows you to host, manage, and stream live webinars. Examples of popular webinar platforms include Zoom, GoToWebinar, and Webex.
Email marketing software: Email marketing software is used to promote the webinar, communicate with attendees, and follow up with them after the event. Examples of email marketing software include Mailchimp, Aweber, and ConvertKit.
Landing page builder: A landing page builder is used to create a dedicated page for the webinar that includes all the necessary information, such as the date and time, speaker information, and registration form. Examples of landing page builders include Leadpages and Unbounce.
Video editing software: Video editing software is used to create and edit the promotional videos that you can use to promote the webinar. Examples of video editing software include Adobe Premiere Pro and Final Cut Pro.
Social media management tools: Social media management tools can be used to promote the webinar on social media platforms and to monitor social media conversations related to the event. Examples of social media management tools include Hootsuite and Sprout Social.
By using these tools, you can ensure that your webinar marketing efforts are effective, organised, and seamless.
To effectively market a webinar, a strategic combination of methods must be employed to attract and engage the target audience. These include the following steps:
Identify your target audience: Determine the characteristics and interests of your ideal attendees to tailor your marketing messages and select the right channels.
Create a valuable offer: Ensure that your webinar provides a valuable experience for the attendees and has a clear, appealing call to action. Offer special bonuses or exclusive content to increase engagement.
Develop a landing page: Build a separate page for your webinar that contains all important information, such as the date and time, speaker information, and registration form. Use a landing page builder, like Leadpages or Unbounce, to create an attractive, optimised page.
Use email marketing: Send promotional emails to your email list, reminding them of the webinar and providing them with a direct link to register. Segment your email list to reach the right audience and personalise your messages to their interests.
Utilise social media: Share your webinar on social media platforms like Facebook, LinkedIn, and Twitter, using eye-catching visuals such as images and videos to draw attention and encourage interaction.
Advertise online: Consider running online ads on platforms like Facebook and Google to reach a wider audience and drive traffic to your landing page. Target the ads to your ideal attendees and use compelling visuals and messaging to catch their eye.
Encourage referrals: Motivate attendees to share the webinar with others by offering incentives such as exclusive content or discounts on future products or services.
By following these steps, you can successfully market your webinar and reach your target audience. It's also important to track your results and adjust your marketing strategy as needed to achieve maximum success for your webinar.
More about content creation