Use an automation specialist to maximise your ROI.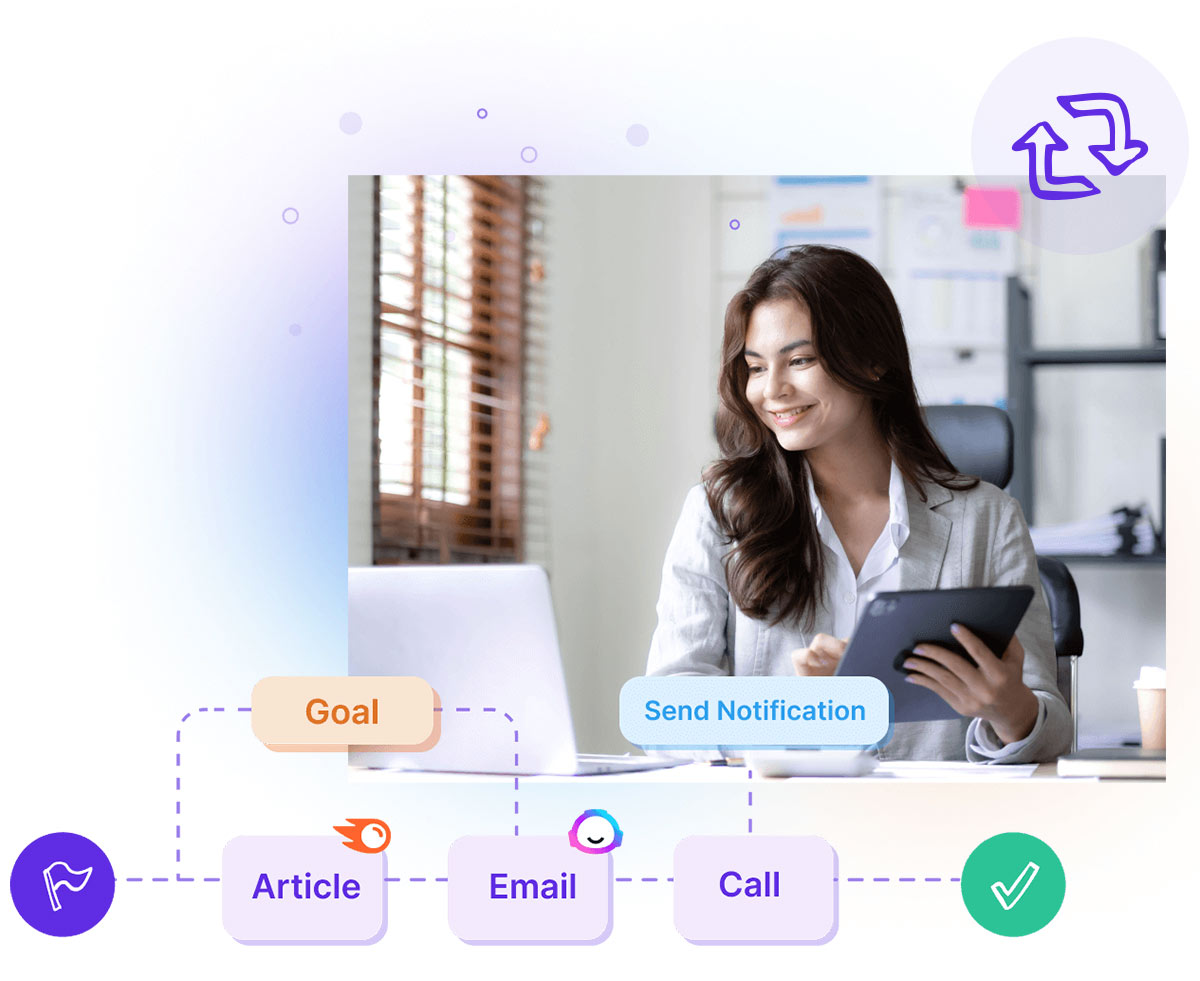 Ben and Darren are amazing!! They're always super helpful and understanding. They've made my medical website design soooo much better than before!

Darren & Ben both communicated with us throughout the entire process of creating our Real Estate Website Design & overall we are pleased with Web Buzz.

If you're after an SEO agency, the team at Webbuzz have been great. They've helped us increase our SEO leads and conversions over the 18 months we've been with them.
A marketing automation agency

for growing companies
Marketing automation is the process of using software to streamline your marketing processes. It essentially allows you to hand off repetitive tasks to a machine, which frees up time for your marketers to focus on more productive ways of reaching customers.
According to data from Statista, marketers highlight automation as the joint-top most effective marketing technique, alongside content marketing.
Furthermore, implementing marketing automation reduces marketing overheads by 12.2% in addition to enhancing sales productivity by 14.5%
Take a customer's journey through your organisation as an example.
That journey requires multiple touchpoints with your business, which can take the form of:
With marketing automation, you can send customer-specific emails and SMS messages automatically based on where your customer is on their journey. No manual effort is required.
As such, automation is often key to the creation of effective marketing funnels. Your team can automate many of its early interactions with prospects, allowing marketers and sales personnel to learn more about who they're selling to before they communicate directly. Your customer relationship management (CRM) system is enriched with the data these automated actions generate, which can further streamline and strengthen your sales process.
A marketing automation agency can help you to implement software that automates much of your marketing work. With the right solution, you can automate everything from email and ad campaigns to posting content to your blog and social media channels. Better yet, your Webbuzz marketing automation specialists ensure your solution offers the personalisation that yields teh best results.
The marketing automation process
explained
Guided step-by-step processes that increase conversions.
There are two reasons why marketing automation is such a crucial part of your digital transformation:
The right solution drives qualified prospects to your sales team while ensuring your marketers don't have to waste time on inefficient tasks.
So, how does a marketing automation agency help with the streamlining process?
Our three-step process introduces automation into your business.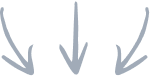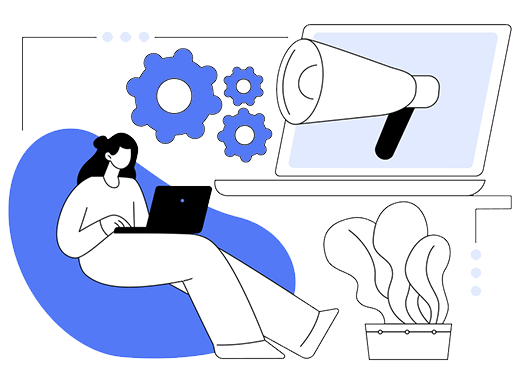 Step 1 – Integrate Automation With Existing Customer Relationship Management (CRM) Tools
If you already have a CRM then ideally any automations should integrate with other parts of your tech ecosystem such as the website, landing pages and social media. Webbuzz is an experienced HubSpot agency, and we work with a wide range of CRMs including Zoho, Salesforce, Pipedrive and Ontraport to name just a few. Sydney-based businesses can streamline marketing processes while integrating them into their existing CRMs.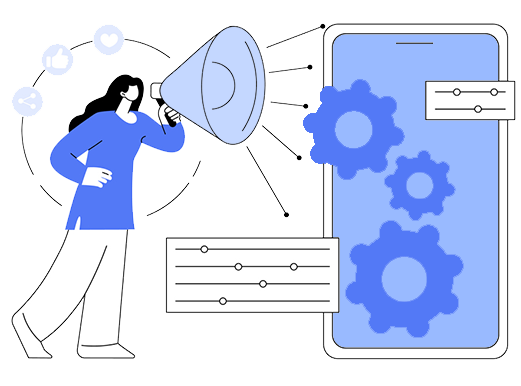 Step 2 – Linking to Autoresponders
Customers expect fast responses when they send emails to your company. In fact, 31.2% of customers expect to receive a reply within an hour of sending their enquiry. Automated email responders ensure you send your reply immediately, in addition to marking emails for the attention of whoever needs to see them. Such emails can be sent directly from the CRM, or from email marketing platforms such as Mailchimp, Active Campaign, or Drip.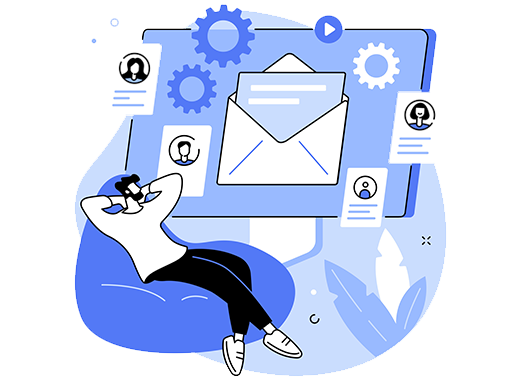 Step 3 – Automated Email Campaigns
If only we lived in a world where one email led to one sale. But that's not the case. Your business must nurture leads with valuable emailed content that addresses the prospect's needs and pain points. Furthermore, any email you send has to match your prospect's position in their customer journey. Our marketing automation agency automates your email campaigns to ensure your prospects receive the right emails they need to see, at the right times.
How marketing automation

can benefit your business
It's often difficult to visualise how marketing automation can benefit a business.
Let's look at a short case study.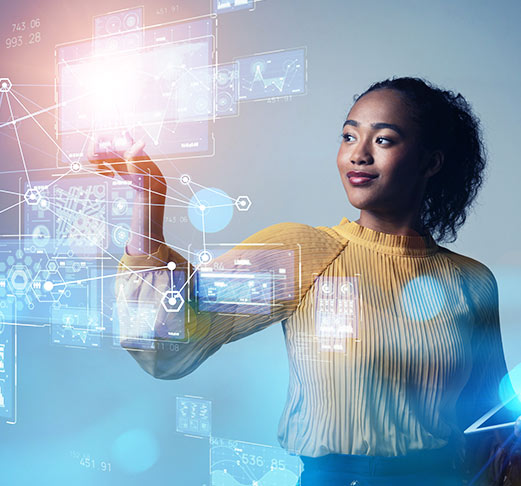 Retirement Essentials helps Australian seniors apply for their pensions. The fintech company could do all of its work manually over the phone. But with a potential audience of 4.2 million Australians, the manual approach won't work. Its marketers would spend an eternity on the phones collecting data from interested customers.
So, it uses marketing automation.
Retirement Essentials used automated technology to collect data and assess customer needs. This data gets plugged into the company's CRM, meaning its marketing and salespeople know the information they need when they get in touch with a prospect.
A streamlined data collection process leads to a shorter sales cycle, allowing Retirement Essentials to work with more seniors.
Case study 2
Many Australian banks have implemented automated chatbots into their websites. AMP, CBA, UBank, and NAB all have these bots in place. Chatbots collect information from customers without any human interaction. If they can, the chatbot solves the customer's problem there and then. If not, they send the customer to a human.
Again, we see a streamlined process.
Many customers get their problems solved without the banks' people losing valuable time. And when a customer needs human assistance, the chatbot has already collected the information the customer service representative needs to know.
These are just two examples.
Webbuzz has a team of marketing automation specialists who help you implement the technology that will fuel your digital transformation.
What our clients
are saying

We have just completed a major rebuild of our website with Darren & Ben, I can't express how happy we are with the new site, the whole process was painless, the "boys" explained everything in plain English. I would have no hesitation in recommending WebBuzz if you are considering web development and digital marketing.

Darren, Ben and the team at Webbuzz helped with my startup businesses Website Design, Concept, CRM Set Up, Lead Capture, Digital Marketing strategy amongst a number of other projects! It took all the stress off me as a Business owner and I was able to drive some serious growth from day 1 without having to rely on referrals from Centres of Influence etc. I'm continuing use of the services to help grow and scale my business. Highly recommended!
Marketing automation is a powerful tool for lead generation. Here are some steps to help you get started with using marketing automation for lead generation:
Define your target audience: Start by identifying your ideal customer and defining their characteristics, such as demographics, interests, and behaviours. This will help you tailor your marketing messages to them.
Create buyer personas: Buyer personas are fictional representations of your target audience that help you understand their needs, pain points, and motivations. They will also help you craft more effective marketing messages.
Segment your audience: Use your buyer personas and the information you have gathered about your target audience to segment them into smaller groups based on shared characteristics. This will allow you to tailor your marketing messages to each group more effectively.
Develop a lead magnet: A lead magnet is an irresistible offer, such as an ebook, webinar, or free trial, that you can use to entice potential customers to provide their contact information. Make sure your lead magnet is aligned with your target audience's interests and needs.
Set up landing pages: Landing pages are the pages where visitors will arrive after clicking on a link or ad. Use these pages to promote your lead magnet and capture lead information. Make sure the design is simple, clear, and aligned with your lead magnet's messaging.
Create email campaigns: Once you have captured lead information, use email campaigns to nurture leads and move them down the sales funnel. personalise your emails and provide value by offering relevant information and resources.
Analyse and optimise: Use marketing automation to track the performance of your campaigns, and analyse the data to see what's working and what's not. Make adjustments and optimisations as needed to improve your results over time.
By following these steps, you can use marketing automation to generate leads and nurture them until they are ready to become customers.
Starting with marketing automation can appear overwhelming, but it is a valuable investment that can help streamline your marketing endeavors and reach potential customers more efficiently. Here are some steps to guide you in beginning your journey:
Clarify your objectives: Decide what you aim to achieve with marketing automation. This may involve generating more leads, nurturing leads until they are ready to become customers, or boosting customer engagement. Having clear objectives will assist you in determining which tools and strategies to use.
Determine your target audience: Specify who your ideal customer is and what their requirements, pain points, and interests are. This will help you personalise your marketing messages to them.
Select a marketing automation platform: There are numerous marketing automation platforms available, each with its own features and pricing. Research different options and choose the one that best suits your needs and budget.
Connect with other systems: Ensure your marketing automation platform integrates with other systems you use, such as your CRM, email service provider, and website. This will ensure a seamless and effective marketing automation process.
Develop your content: Produce content that aligns with your target audience's interests and needs. This may include blog posts, ebooks, webinars, and other types of content.
Establish automated campaigns: Once you have your content and systems in place, set up automated campaigns to reach your target audience and guide them down the sales funnel. This may include email campaigns, lead nurturing workflows, and behaviour-triggered actions.
Test and refine: Begin with a small campaign and test it with a small group of customers. Use the results to make adjustments and refinements, and then expand your efforts as necessary.
By following these steps, you can get started with marketing automation and quickly start seeing results. Keep in mind that marketing automation is an ongoing process and requires regular monitoring and refinement to ensure its continued effectiveness over time.
More about inbound marketing services