Boost your socials. Grow trust and engagement in your brand.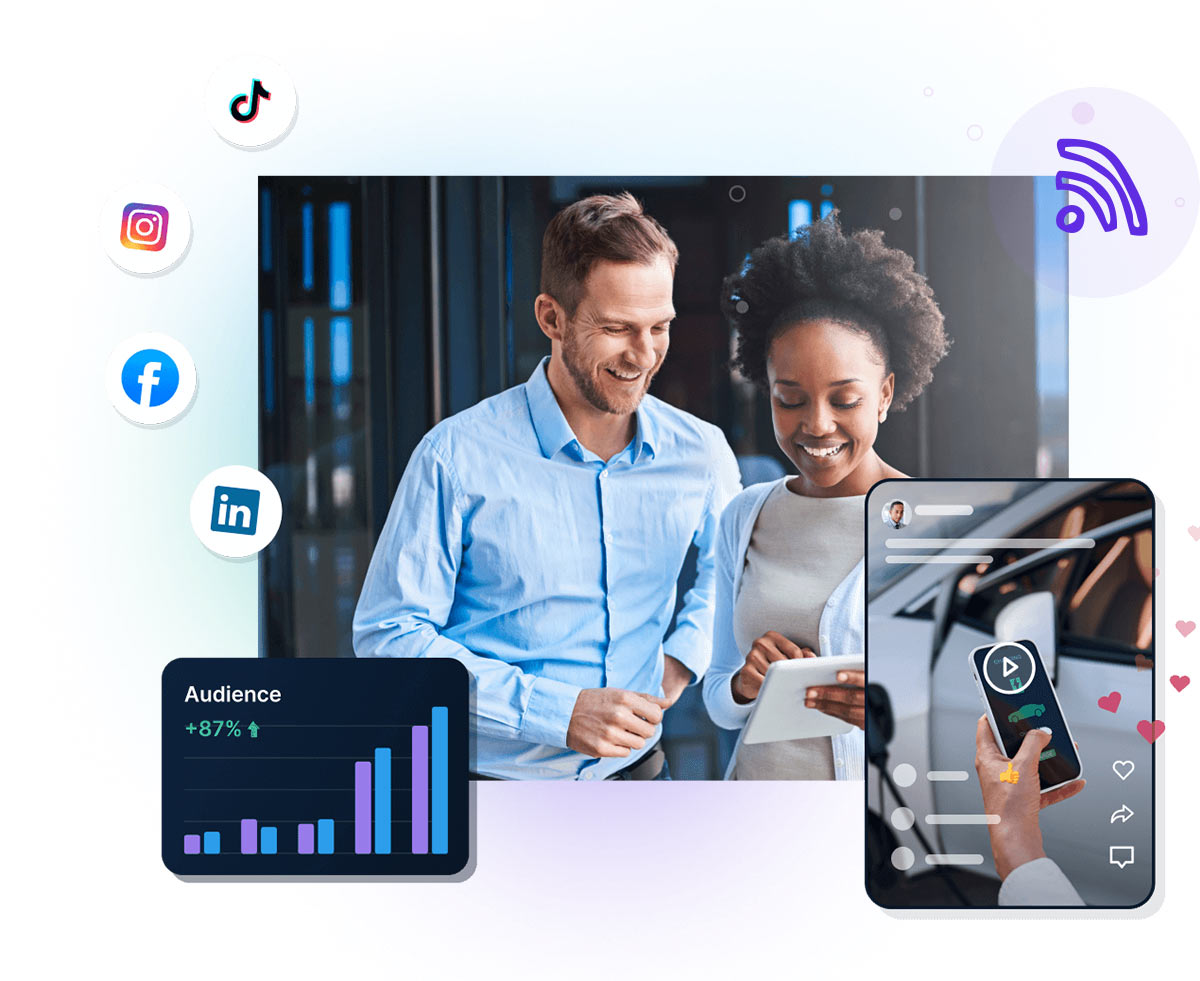 Ben and Darren are amazing!! They're always super helpful and understanding. They've made my medical website design soooo much better than before!

Darren & Ben both communicated with us throughout the entire process of creating our Real Estate Website Design & overall we are pleased with Web Buzz.

If you're after an SEO agency, the team at Webbuzz have been great. They've helped us increase our SEO leads and conversions over the 18 months we've been with them.
Social media marketing agency

in Sydney that works wonders
It's widely accepted that social media presents a unique opportunity to speak directly to prospects and existing customers. However, few understand how vital social media is for enabling the improved efficiencies and customer service innovations that underpin digital transformation.
Social media has the power to enhance your company's reputation while you build relationships. It enables you to build credibility through obvious means, such as your follower numbers, and by offering an interactive, real-time platform on which to share industry-relevant insights.
But did you know, for instance, that it's possible to build a community of fans who:
When it comes to the social media marketing opportunity, there are two common mistakes that businesses make.
First, many companies underestimate how powerful social media can be as part of a well-designed marketing funnel.
As a result, they fail to capitalise on the potential for social media activities to amplify paid campaigns across other channels.
Second, companies often lump all social media platforms together under the assumption that each serves roughly the same audience. This is definitely not the case. Whilst it's possible to target the same demographics on different platforms, each has its own features, user culture and behaviours that require specific strategies tailored to the platform in question.
A good social media marketing agency will help you unlock the power of each platform with a well-defined channel strategy.
The world's largest social media platform has over two billion users, making it ideal for reaching the widest possible audience. It features a paid advertising platform that allows you to create highly targeted ads. Plus, its check-in and review features help your business build a strong digital reputation. The only downside is that Facebook's regular algorithm changes can make it tough for businesses to reach their followers via organic means.
While all of this is important to know, Facebook's biggest offering to your digital transformation lies in the activity and engagement of its users:
As such, it's not necessarily the size of the Facebook audience that makes the platform so vital to your digital transformation. It's how engaged that audience is with the platform. Effective social campaigns take advantage of that platform engagement to drive brand awareness, lead generation, and sales.
How can you boost your digital profile on LinkedIn with a social media advertising agency? Australia has adopted LinkedIn as its primary business-to-business social platform. If your company serves other businesses, this is the platform for you. However, it's not quite as good for reaching general consumers.
LinkedIn is particularly crucial for business-to-business companies because of the effectiveness of organic outreach on the platform. According to data from Social Shepherd:
Simply put, if you put in the work to connect with your audience on LinkedIn, you're likely to see strong results.
TikTok is the new kid on the block, and it's making waves with young people. With over a billion users, the platform is ideal for appealing to niche communities and creating viral trends. Its short-form videos are great for creating quick and engaging content. But you may find it's not the right platform for your business if you appeal to an older demographic.
TikTok offers the perfect combination of digestible content and regular usage. According to Social Shepherd:
Instagram allows you to unleash your creative side while appealing to a younger and more vibrant audience.
Like TikTok, Instagram is the platform of choice for businesses that appeal to a younger demographic. Social Pilot tells us that:
It's also the platform of choice for retailers who wish to enable digital transformation as 130 million Instagram users tap on shopping posts from the platform each month.
Sydney social media

services
Crafting tailored social media growth strategies for Australian businesses.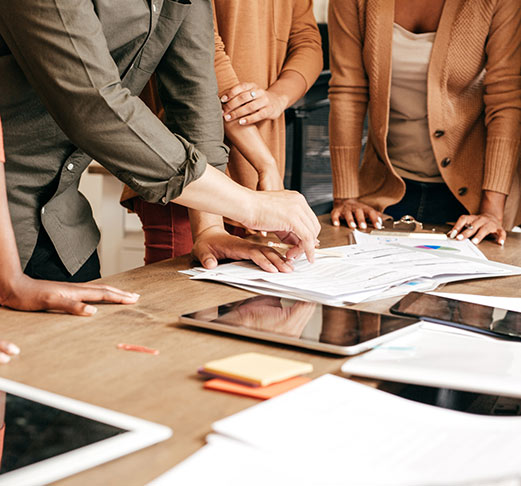 Millions of Australians are on social media at any given moment. It's a huge opportunity, but the reality is it's also an extremely cluttered online environment.
There are thousands of advertisers competing for the same 'eyeballs' in any given market, and with so much content it's easy for users to become overwhelmed and distracted.
The best solution is to create truly remarkable content that:
The Webbuzz social media marketing agency team helps Sydney and Australia-based businesses to meet, and beat, these challenges. We develop and implement social media strategies distinguished by:
These techniques combine to create a social media strategy that strengthens your digital transformation to drive new leads and sales.
What our clients
are saying

We have just completed a major rebuild of our website with Darren & Ben, I can't express how happy we are with the new site, the whole process was painless, the "boys" explained everything in plain English. I would have no hesitation in recommending WebBuzz if you are considering web development and digital marketing.

Darren, Ben and the team at Webbuzz helped with my startup businesses Website Design, Concept, CRM Set Up, Lead Capture, Digital Marketing strategy amongst a number of other projects! It took all the stress off me as a Business owner and I was able to drive some serious growth from day 1 without having to rely on referrals from Centres of Influence etc. I'm continuing use of the services to help grow and scale my business. Highly recommended!
More about inbound marketing services