We'll find the right mix of digital advertising platforms to achieve your objectives.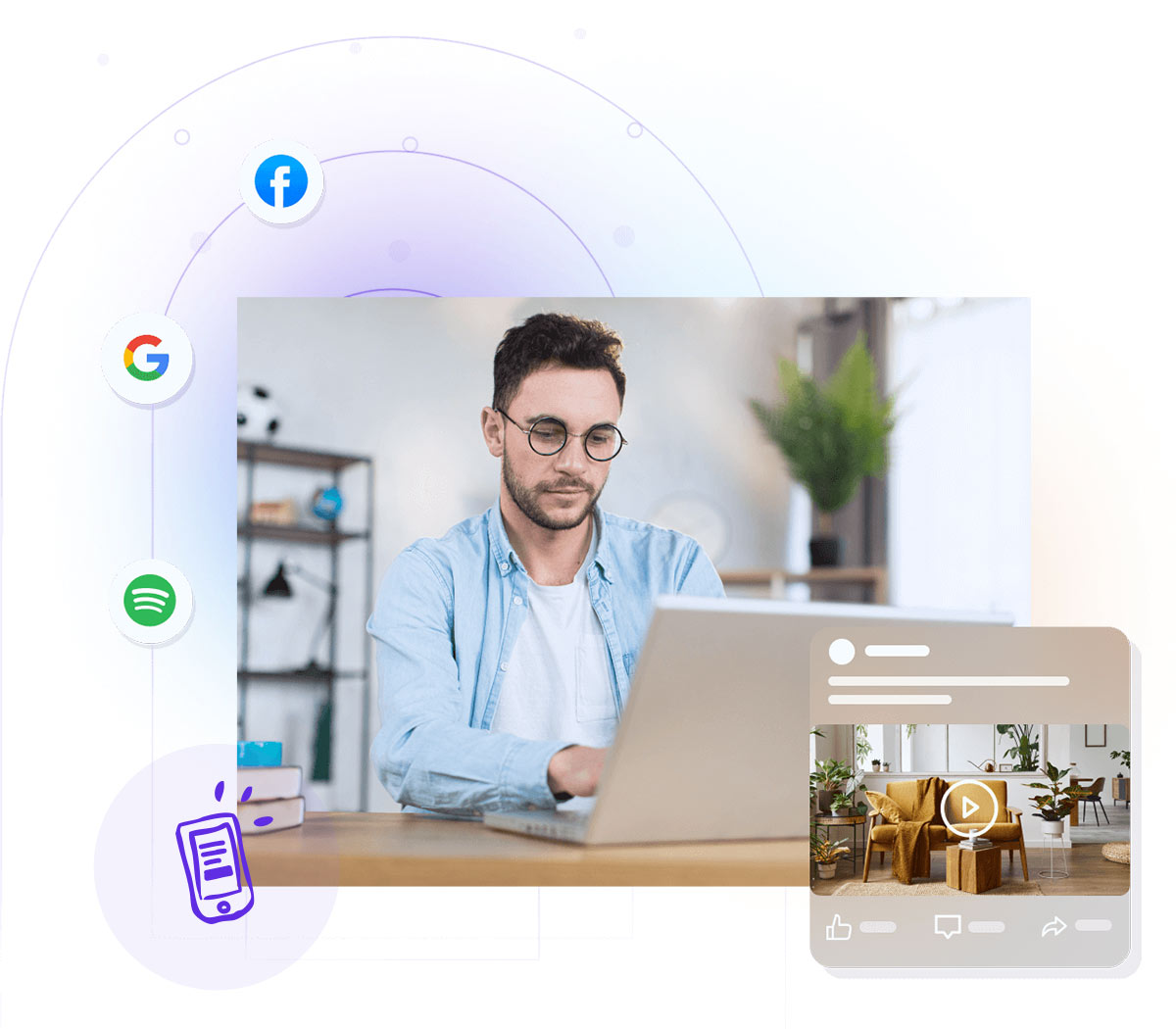 Ben and Darren are amazing!! They're always super helpful and understanding. They've made my medical website design soooo much better than before!

Darren & Ben both communicated with us throughout the entire process of creating our Real Estate Website Design & overall we are pleased with Web Buzz.

If you're after an SEO agency, the team at Webbuzz have been great. They've helped us increase our SEO leads and conversions over the 18 months we've been with them.
Digital advertising

that gets results
Bringing more traffic to the company website is always one of the biggest challenges for any business.  As powerful as search engine optimisation (SEO) is, companies seeking hyper-growth opportunities can't just rely on organic search. It's only one channel after all, and many other paid media channels beckon.  
In addition, random changes to the Google algorithm are a regular occurrence. They often displace even long-standing SEO 'winners' from the front of the search engine pages (SERPs).
The best digital advertising agencies can help you to mitigate this risk, and expand your reach into other channels and platforms.
Digital ads put your company in front of people precisely when they're searching for what you offer. 
With the help of the Webbuzz digital advertising agency, you can leverage the 10 main types of digital ads:
How to maximise ROI
on Facebook and Google?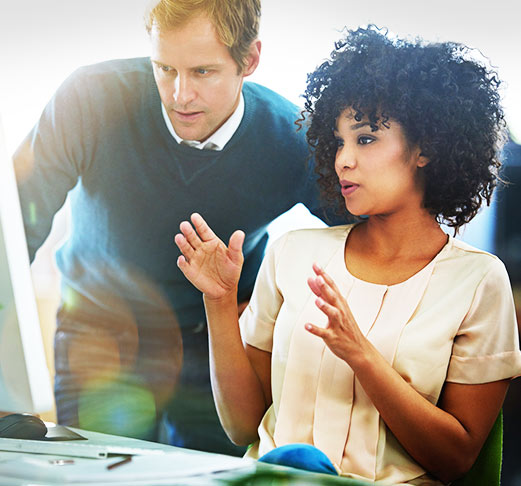 A digital advertising agency like Webbuzz can help your campaigns to become profitable.
Digital advertising isn't a new concept. You may have even worked with a Google Ads agency or Facebook marketing agency in the past. Sydney-based businesses have used digital ads for years.
However it's certainly true that too many businesses suffer from poor campaigns that fail to deliver the necessary return on investment (ROI). At worst, these bad campaigns can actually lose companies lots of money.
There are multiple reasons why a digital advertising campaign can go wrong:
Simply put, if your ads aren't relevant or optimised, people won't click. And if they do click, they'll bounce-off your website immediately if the landing page isn't relevant to their needs.
If you're using the wrong platform, you won't appeal to the audience that really needs your product. Ineffective digital advertising campaigns cost time and money .
A good digital advertising agency ensures your ads are even more scalable than your organic marketing campaigns.
Your organic marketing, such as SEO, takes a long-term approach to getting your business in front of potential new customers. Diligent work, combined with content that provides user value, can create long-lasting results.
Digital advertising expedites the process by allowing you to pay for immediate clicks and exposure. When combined into a cohesive strategy, these two approaches can yield impressive results.
Find out how digital strategy is evolving with technology.
To demonstrate what's possible with new and emerging technology, Webbuzz produced this video with 100% by Artificial Intelligence (A.I). Contact us to learn how we did it. 
Scalable, effective

advertising campaigns
The Webbuzz process for digital advertising campaigns ensures we stand apart from the average agency.
Here's what we do when we create a digital ad campaign for a client:
What our clients
are saying

We have just completed a major rebuild of our website with Darren & Ben, I can't express how happy we are with the new site, the whole process was painless, the "boys" explained everything in plain English. I would have no hesitation in recommending WebBuzz if you are considering web development and digital marketing.

Darren, Ben and the team at Webbuzz helped with my startup businesses Website Design, Concept, CRM Set Up, Lead Capture, Digital Marketing strategy amongst a number of other projects! It took all the stress off me as a Business owner and I was able to drive some serious growth from day 1 without having to rely on referrals from Centres of Influence etc. I'm continuing use of the services to help grow and scale my business. Highly recommended!
There are several reasons why a company might choose to outsource their digital advertising efforts:
Expertise: Digital advertising is a complex and constantly evolving field, and outsourcing to a specialised agency can provide a company with access to the latest tools, techniques, and expertise.
Cost-effective: Outsourcing digital advertising can be cost-effective for companies, as it allows them to tap into the resources and expertise of a specialised agency without having to invest in hiring and training their own staff.
Scalability: Outsourcing digital advertising allows companies to quickly ramp up or down their advertising efforts as needed, without having to worry about hiring and managing a large in-house team.
Access to cutting-edge technology: Digital advertising agencies often invest in the latest technology and tools to help their clients achieve their goals. By outsourcing, companies can tap into these resources without having to make the investment themselves.
Focus on core business: Outsourcing digital advertising allows companies to focus on their core business and what they do best, while leaving the advertising efforts to a specialised agency.
Measurable results: Digital advertising agencies use data-driven strategies to deliver measurable results and help their clients achieve their goals. By outsourcing, companies can gain valuable insights into their advertising efforts and make data-driven decisions.
In conclusion, outsourcing digital advertising can provide companies with access to specialised expertise, cost savings, scalability, cutting-edge technology, and measurable results. Companies that choose to outsource their digital advertising efforts are better positioned to compete in today's digital landscape.
A digital advertising agency provides services related to digital advertising, including planning, executing, and measuring the success of advertising campaigns for clients.
The specific services provided by a digital advertising agency can vary, but some common ones include:
Strategy development: A digital advertising agency can help clients develop a comprehensive digital advertising strategy that aligns with their business goals and target audience.
Campaign planning: The agency can plan and execute digital advertising campaigns that include tactics such as search engine marketing (SEM), social media advertising, display advertising, and video advertising.
Creative development: The agency can create engaging and effective digital ads that capture the attention of the target audience.
Media planning and buying: The agency can help clients select the right digital advertising channels and placements to reach their target audience and achieve their advertising goals.
Analytics and reporting: The agency can use analytics and data to measure the success of digital advertising campaigns and provide clients with regular performance reports.
Optimisation: The agency can continually optimise digital advertising campaigns based on performance data to achieve better results.
Ongoing support: The agency can provide ongoing support to clients, including answering questions, making recommendations, and adjusting campaigns as needed.
In conclusion, a digital advertising agency provides a full range of services related to digital advertising, from strategy development to campaign execution, creative development, media planning and buying, analytics and reporting, optimisation, and ongoing support.
The goal of a digital advertising agency is to help clients achieve their advertising goals and maximise the return on their advertising investment.
More about inbound marketing services