Inbound Marketing Case Study Australia:

IDA Legal

"WebBuzz makes us feel very confident. We feel very secure in their capabilities and their assistance that they provide us. "
Becky Power (Operations Manager)

Increase in SERP Impressions


Case Study: Who Are

Industrial Deafness Australia?
Industrial Deafness Australia (IDA Legal) are the #1 legal service provider in N.S.W., Vic. & S.A. for industrial deafness claims.
Industrial Deafness Australia fiercely fight for every client's right to enjoy life without hearing loss constraints cementing themselves as one of the best law firms specialising in noise-induced hearing loss.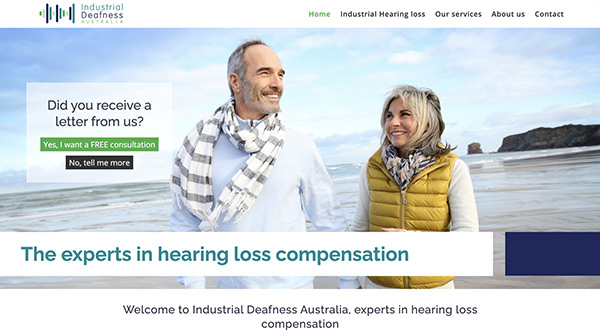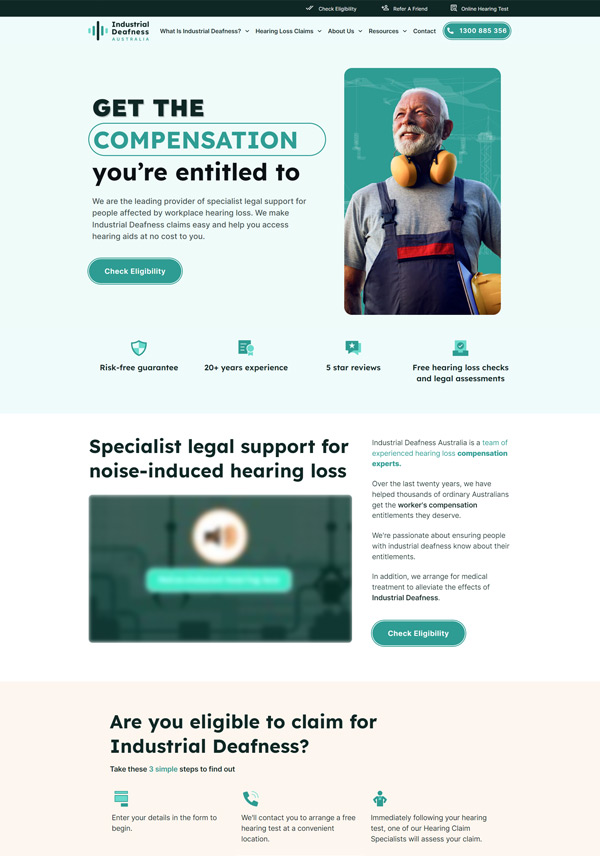 1.  Revitalised messaging and branding 
Revitalising Industrial Deafness Australia was a transformative journey that encompassed the strategic integration of UX/UI elements, a revamped website design, and powerful new messaging architecture and brand story. 
By infusing user-centric design principles into their digital presence, we have created an immersive online experience that both educates, and empathizes with, individuals impacted by Industrial Deafness. The redesigned homepage serves as a welcoming portal, offering easy navigation and intuitive access to resources, support networks, and relevant book appointment links. A well-designed website encourages visitors to stay longer, and more deeply explore page content. Such user behaviour signals positive metrics to Google, which ultimately attracts more organic traffic.
The process involved close collaboration with multiple stakeholders. Meticulous planning ensured that every facet of the rebrand aligned with the organisation's mission and values.
2. Effective inbound marketing campaigns
Paid advertising campaigns played a pivotal role in expanding 'Industrial Deafness Australia's' visibility. Our approach prioritised efficiency and impact, ensuring that every advertising dollar was well-spent in advancing the cause of industrial deafness awareness, and support.
Inbound marketing campaign optimisation is the cornerstone of our strategy. Continuous monitoring, data analysis, and A/B testing enabled us to fine-tune our paid media strategy. This iterative approach ensures that our marketing efforts remain adaptive and responsive to the evolving needs and preferences of the audience, whilst lowering advertising costs significantly.
3. A reimagined digital presence  
By incorporating the latest digital technologies and data-driven strategies, we've seamlessly interconnected marketing funnels, customer journeys, and CRM integration. The result is an endless flow of warm leads who are nurtured effectively, with targeted content and engagement strategies.
This effort, in combination with increased organic traffic and user engagement, not only automated Industrial Deafness Australia's lead generation but significantly enhanced conversion rates.
In conclusion, the success of our digital marketing transformation for Industrial Deafness has been nothing short of remarkable. Through strategic innovation, data-driven insights, and a relentless commitment to staying at the forefront of inbound marketing practices, we've helped them adapt – and thrive – in a dynamic digital landscape.
This has lead to remarkable growth in the business, such as:  
Through collaborative planning, coupled with drastic changes in SEO, and website design, Industrial Deafness Australia has been achieved the pinnacle of search engine rankings. They currently rank #2 for the term 'industrial deafness' on Google. Overall, Webbuzz's efforts have resulted in a sustainable and streamlined system that propels the business ever forward.
"We trust wholeheartedly everything that we receive from Webbuzz in terms of, direction, advice, and we really benefit from their guidance."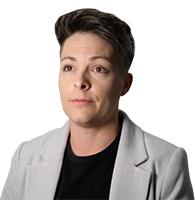 Becky Power
Operations Manager