Get attention and grow your database with lead generation services.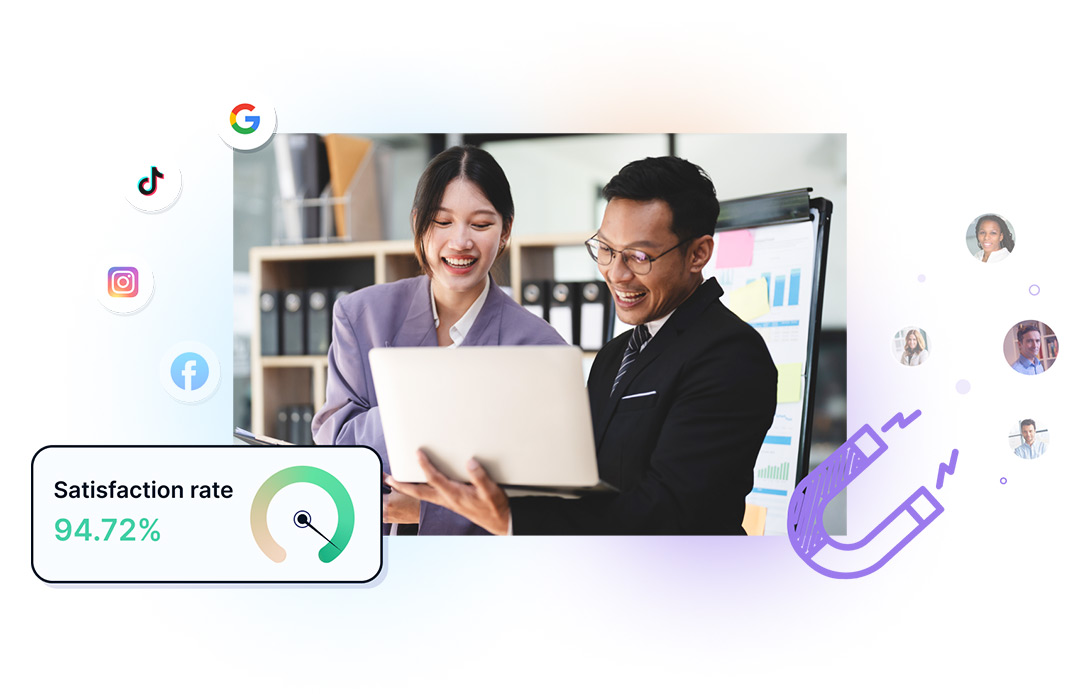 Ben and Darren are amazing!! They're always super helpful and understanding. They've made my medical website design soooo much better than before!

Darren & Ben both communicated with us throughout the entire process of creating our Real Estate Website Design & overall we are pleased with Web Buzz.

If you're after an SEO agency, the team at Webbuzz have been great. They've helped us increase our SEO leads and conversions over the 18 months we've been with them.
Lead magnets designed

to attract target clients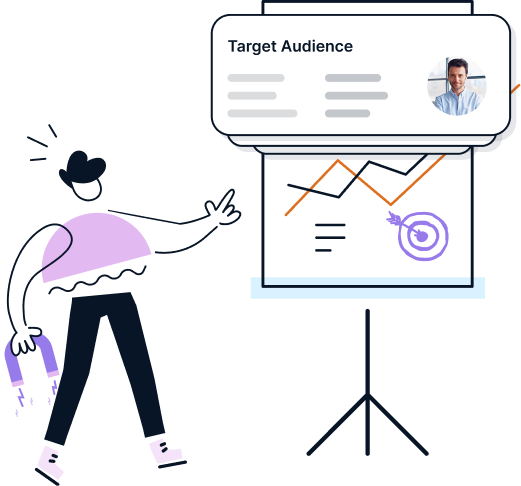 Sometimes, you only have to give a little to get a lot. In the case of lead magnets, that means giving away a little piece of value to a prospect to demonstrate why yours is the business from which they should buy.
A lead magnet is any piece of content you give away for free in return for something from your prospects. You don't make money directly from lead magnets. Instead, they enter the top of your marketing funnel and join your database.
You use your lead magnet to entice a prospect. They download the content in return for giving you their name, email address, phone and other data – and their permission to get in touch. Once you have that email address, you can start speaking directly to the prospect while using your emails to take their hand and guide them on their customer journey.
Lead magnets aren't a new idea. Some might even say they're simple. But that doesn't change the fact that they're one of the most effective tools an inbound marketer can wield. That's why according to Clickydrip 50% of marketers who use lead magnets report that they get more conversions than those who don't.
There are all sorts of lead magnets you can use to catch a prospect's attention:
That's a lot of different types of content. At Webbuzz, we incorporate lead magnets into our lead generation services so you get magnets that possess an irresistible pull.
Why lead magnets are so

important for online marketing
There are good lead magnets. They are even great lead magnets. But there are also terrible lead magnets that utterly fail to attract prospects.
What makes a bad lead magnet?
The biggest mistake companies make with their lead magnets is wasting a prospect's time. When you offer a lead magnet, you make a promise. "You have a problem. Here's a thing that helps you solve that problem." If a prospect comes away from your lead magnet feeling like you didn't fulfill your promise, do you think they're going to respond when you start sending emails?
Of course not.
You broke a promise with a poor lead magnet. The trust that the magnet should have created doesn't exist. And in many cases, that prospect has already moved on to other options before your first email lands in their inbox.
The only way to avoid that situation is to ensure every lead magnet you create has the following elements:
Ever wondered why lead Magnets so are so effective?
To demonstrate what's possible with new and emerging technology, Webbuzz produced this video with 100% by Artificial Intelligence (A.I). Contact us to learn how we did it. 
How to create an

irresistible lead magnet
You want your lead magnet to have such an irresistible pull that your target audience can't help but be drawn to it. Before the pull comes the process. Webbuzz lead generation services follow a defined process to create powerful lead magnets that pull people in.
What our clients
are saying

We have just completed a major rebuild of our website with Darren & Ben, I can't express how happy we are with the new site, the whole process was painless, the "boys" explained everything in plain English. I would have no hesitation in recommending WebBuzz if you are considering web development and digital marketing.

Darren, Ben and the team at Webbuzz helped with my startup businesses Website Design, Concept, CRM Set Up, Lead Capture, Digital Marketing strategy amongst a number of other projects! It took all the stress off me as a Business owner and I was able to drive some serious growth from day 1 without having to rely on referrals from Centres of Influence etc. I'm continuing use of the services to help grow and scale my business. Highly recommended!
Lead generation agencies specialise in attracting and capturing potential customer information, often for the purpose of sales and marketing.
They use various methods such as digital advertising, email marketing, content marketing, and other techniques to attract and engage prospects, and then collect their contact information and qualify them as leads.
The goal of a lead generation agency is to help businesses increase their customer base and drive revenue growth by identifying and nurturing leads until they are ready to become customers.
They also provide valuable insights and data to help businesses improve their overall marketing and sales strategies.
A lead magnet is a marketing tool designed to attract potential customers and entice them to provide their contact information. 
It is usually a valuable piece of content or offer that is relevant to the target audience and provides them with something of value in exchange for their contact information. 
Lead magnets are often used in lead generation strategies to help businesses build their email lists, generate leads, and drive sales. 
Examples of lead magnets include ebooks, whitepapers, free trials, webinars, and more. 
The main goal of a lead magnet is to capture the attention of the target audience, establish trust, and provide a reason for them to take action and become a lead.
More about content creation