Lead Generation Case Study

Seniors First
How our lead generation services made them #1 in their mortgage market
Increase in conversion rate for new visitors

Increase in goal completion for returning viewers


Case Study: Who Are

Seniors First?
Since launching in 2006, Seniors First has grown to become Australia's #1 Reverse Mortgage Broker.
Senior's First has developed a reputation as an award-winning Reverse Mortgage broker, and a trusted name among public policy organisations, the aged care industry, senior's groups, older borrowers and their families.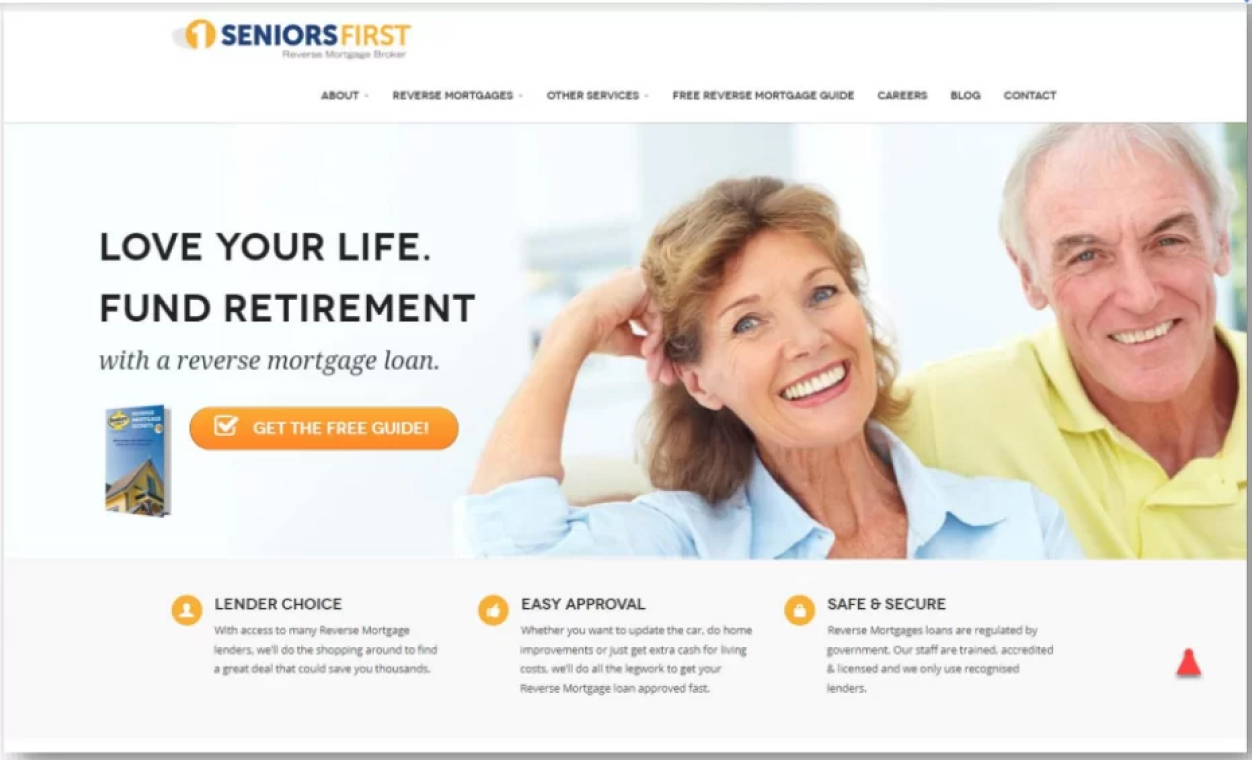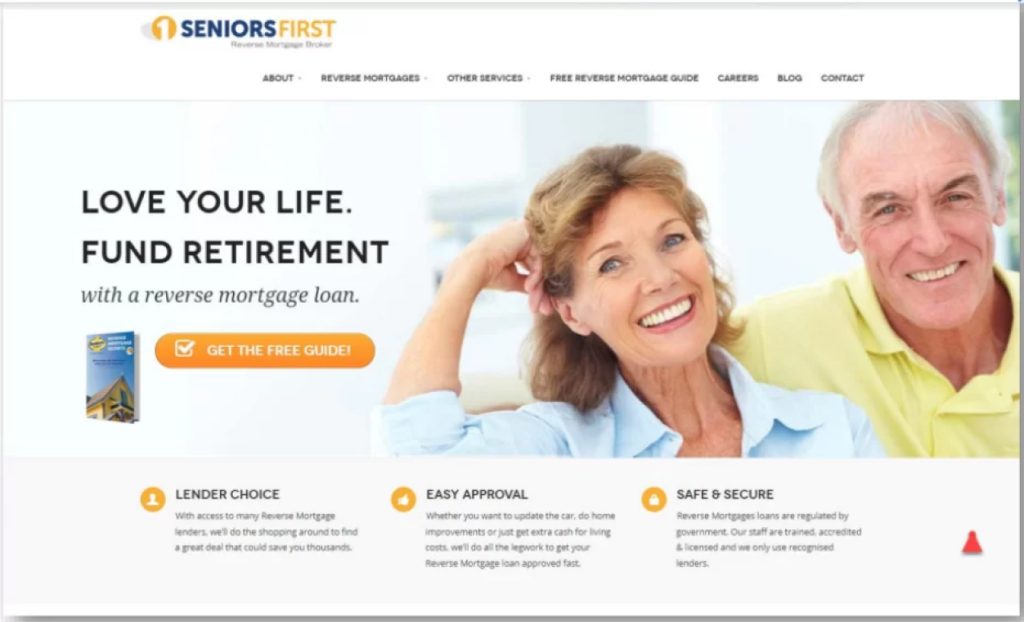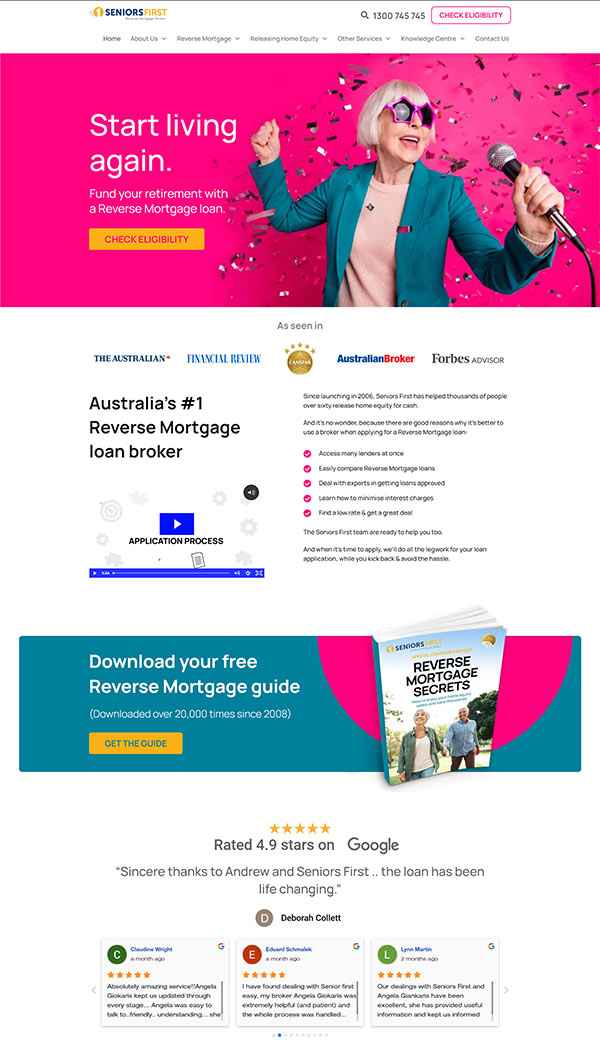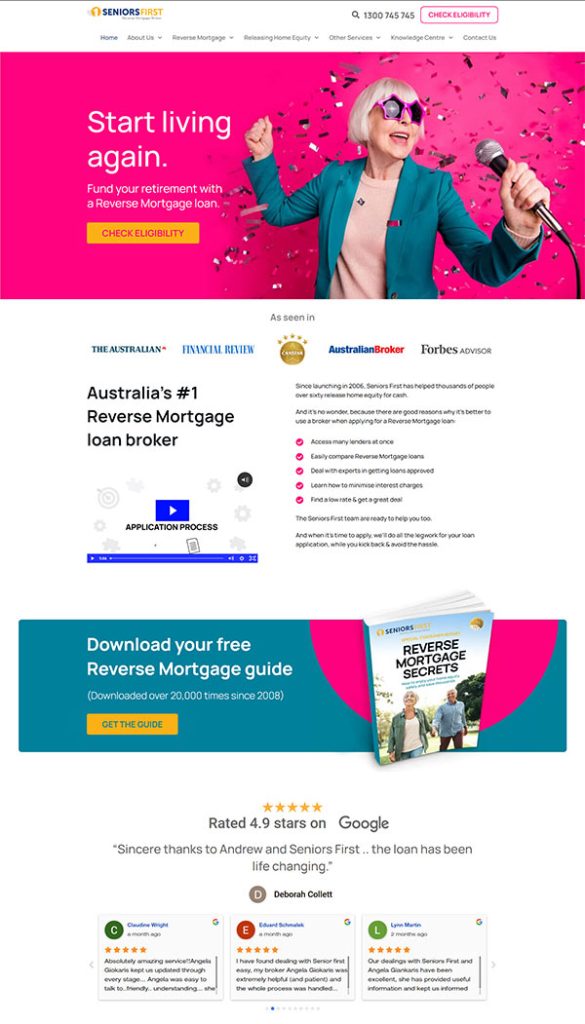 1. Complete digital transformation
The Seniors First project took 6 months, and completely reimagined the customer journey.
Webbuzz meticulously identified the most effective online channels for reaching Seniors First's specific target audience, along with the content necessary to elicit the desired actions and behaviors.
Navigating the challenging landscape of the Reverse Mortgage industry, our copywriters executed a complete rethink of Senior First's messaging strategy. The result was engaging and compelling content, crafted to persuade the target customers to seamlessly transition into valuable 'leads' or promising prospects.
In order to increase organic traffic, we created fresh page content centered around specific target keywords. This strategic approach ensures that the website's pages attain prominent positions in search results, particularly for queries related to Reverse Mortgage and related services.
2. Enhanced conversion rate
Webbuzz recognised the need to improve the online lead generation, in particular the conversion rate of organic traffic going to the site. We utilised social proof, collaborating with their customers to gather testimonials, authenticating the Seniors First Brand and enhancing brand image.
As a forward-thinking growth marketing agency, we swiftly recognize emerging trends and tools with substantial client benefits. Acknowledging the growing significance of video in digital marketing strategies, we conceptualized and produced cutting-edge animated videos for Seniors First.
Our specialized Conversion Rate Optimization (CRO) experts delved into the client's existing site analytics and user data to establish a performance baseline. Building on this foundation, we implemented adjustments within the funnels, subjecting them to rigorous testing to quantify any shifts in conversion rates. This iterative process continues until the desired conversion rate is achieved.
3. A modernised 'lead generation machine'
To further bolster the online lead generation capability of the new website, we focussed on lead capture and conversion. WebBuzz seamlessly incorporated state-of-the-art multi-step web forms. This facilitates the seamless transformation of web traffic into leads, effectively contributing to Seniors First's acquisition of high-quality digital leads.
Further, through harnessing the capabilities of automation tools such as Zoho CRM and Zapier, Webbuzz successfully streamlined and automated various marketing processes. By doing so, we efficiently freed up valuable time for the client's owners to focus on cultivating the consistent stream of leads generated through the meticulously designed funnels.

Seniors First's digital transformation yielded exceptional results across various key performance indicators.
Through the implementation of creative, data-driven strategies the inititive led to a substantial increase in both brand awareness and customer engagement. Notably, there was a remarkable surge in organic web traffic, through:
As Seniors First have continued their engagement with Webbuzz, they have been nominated for Australian Broking Awards – Marketing Campaign of the Year. Overall, the marketing transformation not only redefined the company's market presence but also established a solid foundation for sustained growth in the ever-evolving business landscape.