Search Engine

Optimisation
Win more traffic with the search engine optimisation Australian companies trust.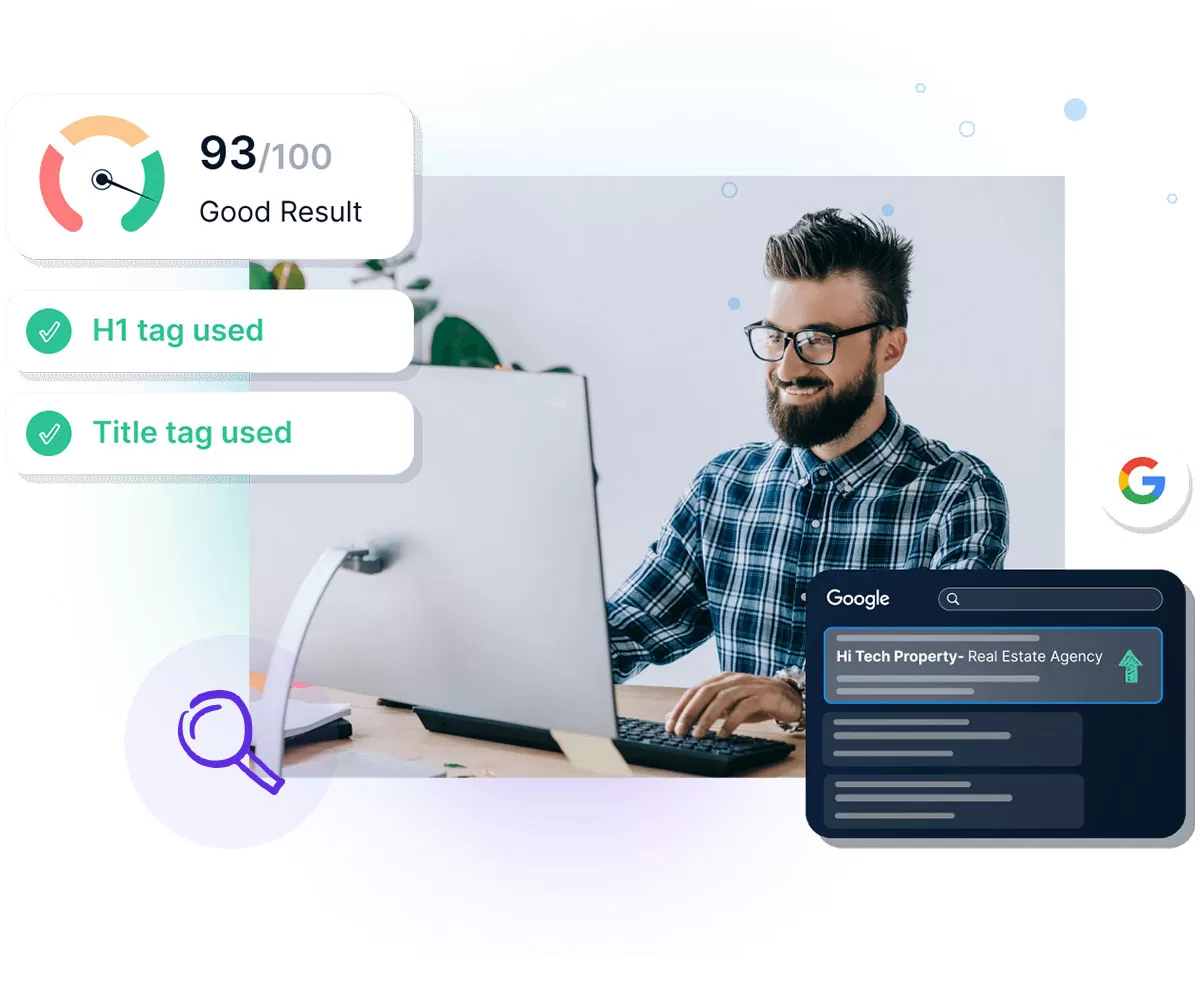 Ben and Darren are amazing!! They're always super helpful and understanding. They've made my medical website design soooo much better than before!

Darren & Ben both communicated with us throughout the entire process of creating our Real Estate Website Design & overall we are pleased with Web Buzz.

If you're after an SEO agency, the team at Webbuzz have been great. They've helped us increase our SEO leads and conversions over the 18 months we've been with them.
Feel the power of

SEO done well
Since the advent of search engines, search engine optimisation (SEO) has become one of the most powerful digital marketing channels. The concept is a simple one. You optimise your website and its content so it appears at the top of the search engine results pages (SERPs) for the keywords your potential customers enter.
Ideally, page reaches the top of the rankings for multiple keywords.
Why?
A page that hits number one is 10 times more likely to get clicked than the 10th result on the first page of Google. If your business is serious about beating competitors and growing SEO traffic, you need to come out on top. Working with a premium SEO company is the best way to achieve this on a sustainable basis.
FACT: there are 500 to 600 updates to the Google algorithm every year.
The best search engine optimisation agencies in Australia understand the importance of keeping up with the algorithm changes. But that's only part of the story.
Any truly successful SEO campaign will focus equally on the two core types of search engine optimisation: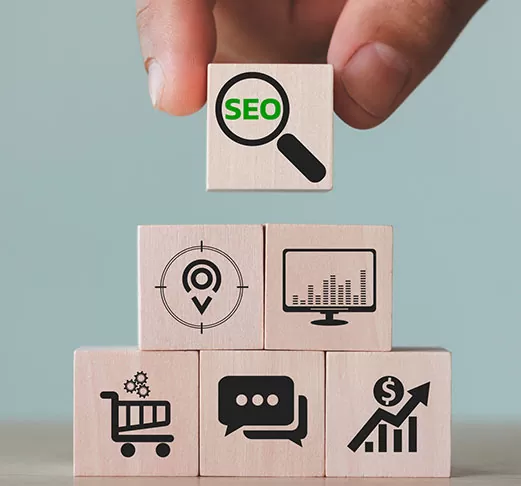 There's a problem with search engine optimisation in Australia. The local search environment is overrun with an epidemic of companies offering cheap SEO. Webbuzz, by contrast, offers only a premium solution.
What's the difference?
Cheap SEO is all about 'churn and burn' – getting fast 'results' at almost any cost. That might sound like a good thing, except that this type of SEO deploys unscrupulous methods that are unsustainable. It often involves stuffing pages full of keywords and linking from spammy 'link farms' – both recognised 'blackhat' SEO techniques.
Another common red flag of cheap SEO is to focus only on ranking your website for long-tail keywords. Long-tail keywords are typically lower value terms with minimal search volume. They attract much less attention from competitors. But by focusing on a few long-tail keywords an SEO consultant can say they have 'ranked you on page one of Google', when in fact it will have zero impact on your business.
These dubious techniques present multiple dangers for unwitting business:
 Premium SEO is different.
Premium SEO refers to high-end and advanced SEO services, typically provided by a professional agency. They aim to achieve the most impactful and sustainable results in search engines.
The goal of premium SEO is to achieve top rankings, increased traffic, and improved visibility and brand recognition.
Your organic marketing, such as SEO, takes a long-term approach to getting your business in front of potential new customers. Diligent work, combined with content that provides user value, can create long-lasting results.
Digital advertising expedites the process by allowing you to pay for immediate clicks and exposure. When combined into a cohesive strategy, these two approaches can yield impressive results.
These services often include:
At Webbuzz, we offer a premium search engine optimisation strategy that encompasses both on-page and off-page SEO into your company's digital transformation. We use only 'whitehat' techniques, or ethical SEO. These are techniques that search engines deem acceptable, and are proven to work in the best interests of our clients and their websites. We conduct our business with transparency and fairness while educating our clients every step of the way.
How good SEO can work wonders

for sales growth
Discover a transformational approach to SEO
What's different about our SEO agency? Sydney and Australia-based companies benefit from our expertise in a range of techniques:
Premium vs Cheap SEO: Who wins?
To demonstrate what's possible with new and emerging technology, Webbuzz produced this video with 100% by Artificial Intelligence (A.I). Contact us to learn how we did it. 
Sydney SEO Agency

Case Study
We've highlighted the power of good search engine optimisation. Australia-based companies can benefit enormously from improving their organic reach. To prove it, here's a little case study about the work we did for Heartland Seniors Finance.
Heartland is a non-bank lender that deals in reverse mortgages. By combining several SEO techniques, we achieved the following for the company:
Good SEO gets results. At Webbuzz, we create the results (and the leads) that feed into your company's digital transformation.
What our clients
are saying

We have just completed a major rebuild of our website with Darren & Ben, I can't express how happy we are with the new site, the whole process was painless, the "boys" explained everything in plain English. I would have no hesitation in recommending WebBuzz if you are considering web development and digital marketing.

Darren, Ben and the team at Webbuzz helped with my startup businesses Website Design, Concept, CRM Set Up, Lead Capture, Digital Marketing strategy amongst a number of other projects! It took all the stress off me as a Business owner and I was able to drive some serious growth from day 1 without having to rely on referrals from Centres of Influence etc. I'm continuing use of the services to help grow and scale my business. Highly recommended!
Yes, SEO can really work and be an effective way to increase the visibility and ranking of a website in search engine results pages (SERPs).
SEO involves optimising your website and its content to make it more attractive to search engines and to rank higher for relevant keywords. By making your website more visible and easily accessible to search engines, you can increase your organic traffic and drive more qualified leads to your site.
However, it's important to keep in mind that SEO is a long-term strategy and results may not be immediate. It's also important to keep up with the constantly evolving search engine algorithms and to maintain high-quality content and a user-friendly website.
Overall, SEO can be a highly effective way to drive traffic and generate leads, but it requires patience, effort, and consistent attention to detail.
An SEO company in Sydney provides search engine optimisation services to help businesses increase their visibility and ranking in search engine results pages (SERPs).
The goal of SEO is to drive more organic traffic to a website and attract more qualified leads. An SEO company in Sydney typically offers the following services:
Keyword research: The company will research and identify keywords that are relevant to the business and that potential customers are using to find products or services like theirs.
On-page optimisation: The company will optimise the website's content and structure to make it more search engine friendly, including optimising title tags, meta descriptions, and headings.
Link building: The company will work to acquire high-quality backlinks from other websites, which can help improve the website's visibility and ranking in search results.
Content creation: The company may create and publish high-quality, keyword-rich content that engages and informs potential customers and helps attract more organic traffic.
Analytics and reporting: The company will monitor and analyse the website's performance, including its traffic, rankings, and conversions, and provide regular reports to help track progress and make informed decisions.
The services offered by an SEO company in Sydney may vary, but the goal is always to improve a website's visibility and ranking in search results and drive more organic traffic and qualified leads to the site.
More about inbound marketing services