Transform your web presence into a 'lead generation machine'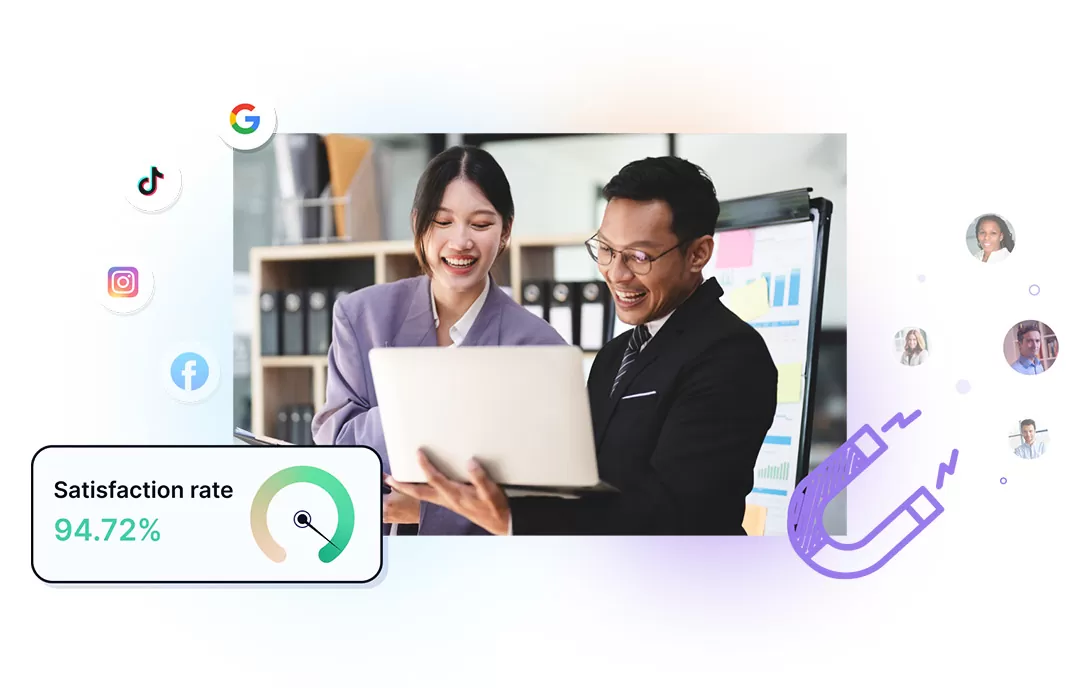 Ben and Darren are amazing!! They're always super helpful and understanding. They've made my medical website design soooo much better than before!

Darren & Ben both communicated with us throughout the entire process of creating our Real Estate Website Design & overall we are pleased with Web Buzz.

If you're after an SEO agency, the team at Webbuzz have been great. They've helped us increase our SEO leads and conversions over the 18 months we've been with them.
Websites and landing pages

that convert
The modern consumer researches extensively before they buy a product. In fact, according to a GE study 81% check various sources on the web, including your website, before they commit to a purchase.
Your website must do more than present these prospects with a snapshot of your business. It must deliver an engaging experience that encourages your customer to learn more while providing them with the information they need. Providing that high level of experience requires an understanding of both web development and web design techniques.
Landing pages

and static pages
When you get out of the design and development weeds, you'll start running into more jargon. In particular, a web development agency Sydney might start talking about static pages and landing pages.
Each has a different use.
A static page is any page on your website that doesn't change. A product page can be static because the information doesn't evolve over time. But your blog is dynamic because you're constantly adding to it.
A landing page can be static. It can also be dynamic. Where this type of page differs from your standard web page is its purpose. Landing pages exist for lead conversion. You'll often use a lead magnet to draw people in and have a marketing campaign to expose the landing page to your audience. Once somebody hits your landing page, they exchange their details for your lead magnet. Then, they're in your marketing funnel.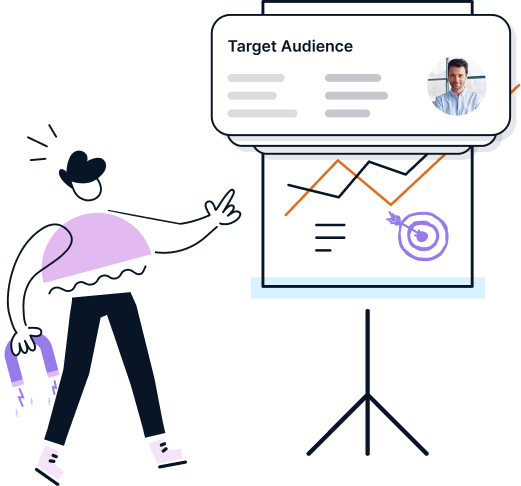 Maximise

your web potential
How a web development agency can transform your business
Why is working with a landing page design agency so crucial to your business?
Simply put, the right agency creates a fantastic design, ensures the page works as it should, and helps you incorporate your pages into your larger digital marketing strategy.
More specifically, Webbuzz offers several things that other website design and development agencies can't:
Custom website design
and development, Australia
Now that you understand why our website design agency Sydney is the right choice, there's one more question to answer:
How do we create websites and landing pages that convert?
If you're ready to learn more, your next step is easy:
What our clients
are saying

We have just completed a major rebuild of our website with Darren & Ben, I can't express how happy we are with the new site, the whole process was painless, the "boys" explained everything in plain English. I would have no hesitation in recommending WebBuzz if you are considering web development and digital marketing.

Darren, Ben and the team at Webbuzz helped with my startup businesses Website Design, Concept, CRM Set Up, Lead Capture, Digital Marketing strategy amongst a number of other projects! It took all the stress off me as a Business owner and I was able to drive some serious growth from day 1 without having to rely on referrals from Centres of Influence etc. I'm continuing use of the services to help grow and scale my business. Highly recommended!
Custom web design services refer to the creation of unique, personalised, and tailor-made website designs that are specifically built to meet the individual needs and requirements of a particular client or business.
The design process typically involves close collaboration between the client and the web design team to understand the client's goals, target audience, and brand image, and to create a website that reflects these elements.
The result is a website that not only looks great but also functions optimally to achieve the desired business outcomes, such as increased traffic, conversions, and engagement.
Custom web design services can include a wide range of design and development services, such as user interface design, website architecture planning, responsive design, e-commerce integration, content creation, and more.
A professional web design agency can provide a wide range of services to help you achieve your online business goals. Some of the key services that a professional web design agency can offer include:
Website design and development: The agency can help you create a visually appealing, user-friendly, and responsive website that meets your specific business needs.
E-commerce integration: If you plan to sell products or services online, the agency can help you integrate e-commerce functionality into your website.
Search engine optimisation (SEO): The agency can help optimise your website for search engines, making it easier for potential customers to find you online.
Content creation: A professional web design agency can help you create high-quality, engaging, and relevant content for your website to drive traffic and engagement.
Mobile optimisation: The agency can help make sure your website looks great and functions well on all devices, including mobile phones and tablets.
Website maintenance and updates: The agency can provide ongoing support and maintenance for your website to keep it running smoothly and to make any necessary updates or improvements.
Analytics and reporting: The agency can help you track the performance of your website and provide regular reports to help you make data-driven decisions.
By working with a professional web design agency, you can ensure that your website is well-designed, functional, and optimised for success.
More about content creation