Digital Marketing Case Study

Freedom Hearing

"The best agency that we've ever dealt with"
Jorge Giunta (Business Manager)


Case Study: Who Are

Freedom Hearing?
With over 20 years in experience, Freedom Hearing are one of Australia's best hearing centres.
Today, they operate over 50 hearing centres throughout South Australia, NSW, and Victoria to ensure our services can reach as many people as possible.
Freedom Hearing offer personalised care to ensure everyday Australians receive the hearing loss treatment they deserve.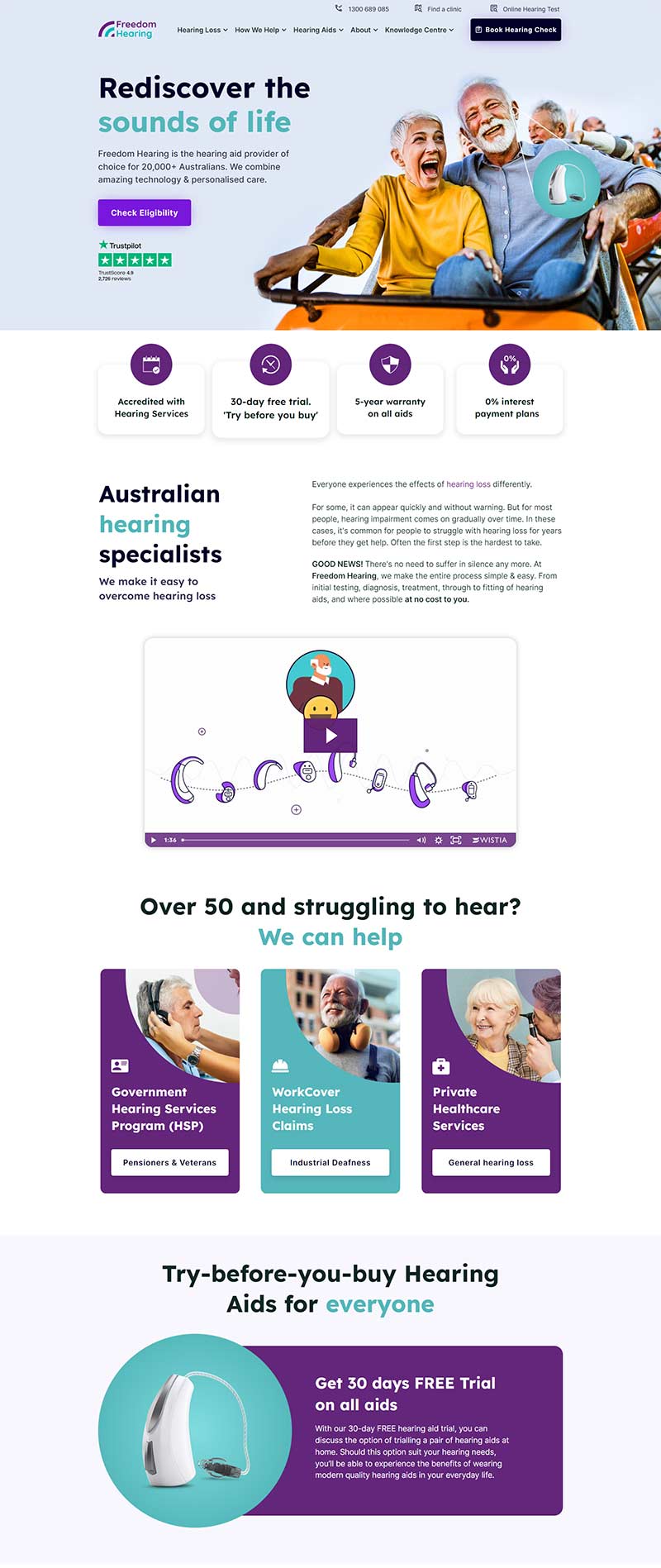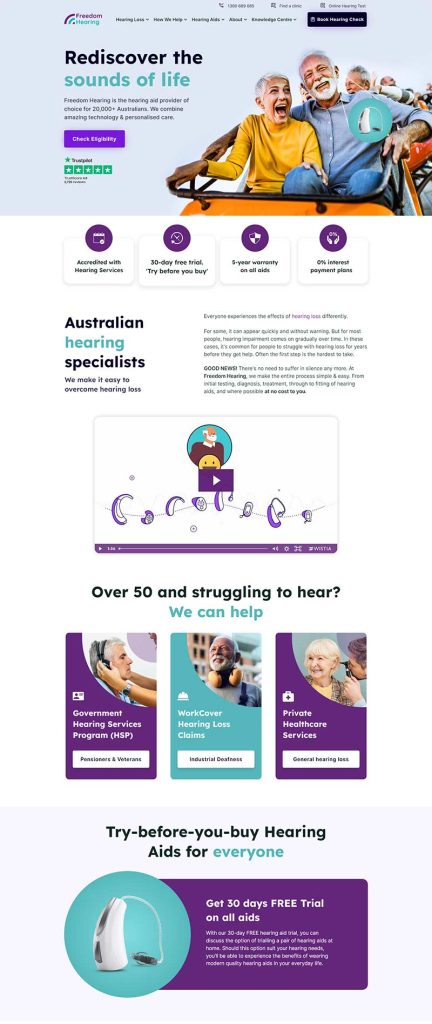 1. Reimagined digital strategy and brand story
The first step Webbuzz took was to conduct a deep audit of Freedom Hearing's existing digital assets and data analytics. It was apparent that, relative to competitors, they had low organic traffic, a small digital footprint, and an undeveloped social media presence.
As a result, Webbuzz authored a comprehensive digital strategy. The document became the roadmap for a complete marketing transformation program, over 12 months. It laid out the plan for:
Collaboration was key; all key internal stakeholders were involved in the creation of digital strategy from day one.
2. A new, supercharged digital presence
It was evident that Freedom Hearing required a much larger website – both for better SEO, and for the scale of content that effective marketing automation demands.
However revamping their website was to be a substantial undertaking. In fact, we increased the page count from 12 to over 100 pages, and in doing so focused on improving:
Webbuzz implemented a robust Search Engine Optimisation (SEO) strategy, including keyword research, on-page optimization, and link building. This resulted in improved search engine rankings, increased organic traffic, and broader audience reach.
3. Online marketing campaigns that generate leads, at scale
To improve Freedom's lead flow, Webbuzz executed a paid-media strategy that led to remarkable growth of the digital channel for the business. A combination of heavily tested advertising creatives, and high converting landing page designs, delivered a big increase in online leads.
The digital advertising campaigns Webbuzz created are fully scalable. The lead generation quickly translated into a consistently higher volumes of leads, appointments, bookings and sales. Our work also created epic efficiencies for the business, reducing average cost per acqisition (CPA) and marking a notable success in their digital marketing journey.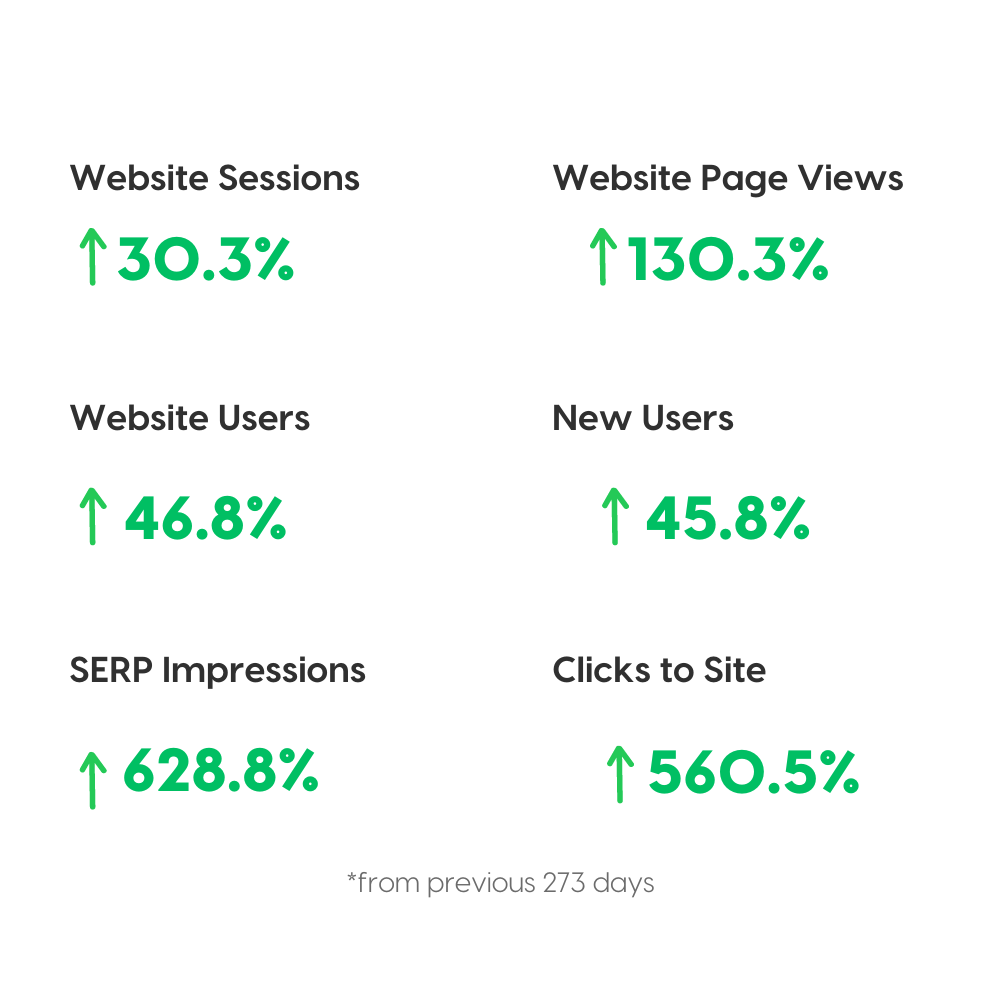 "I recommend Webbuzz because of their professionalism, focus and passion with everything that they do"