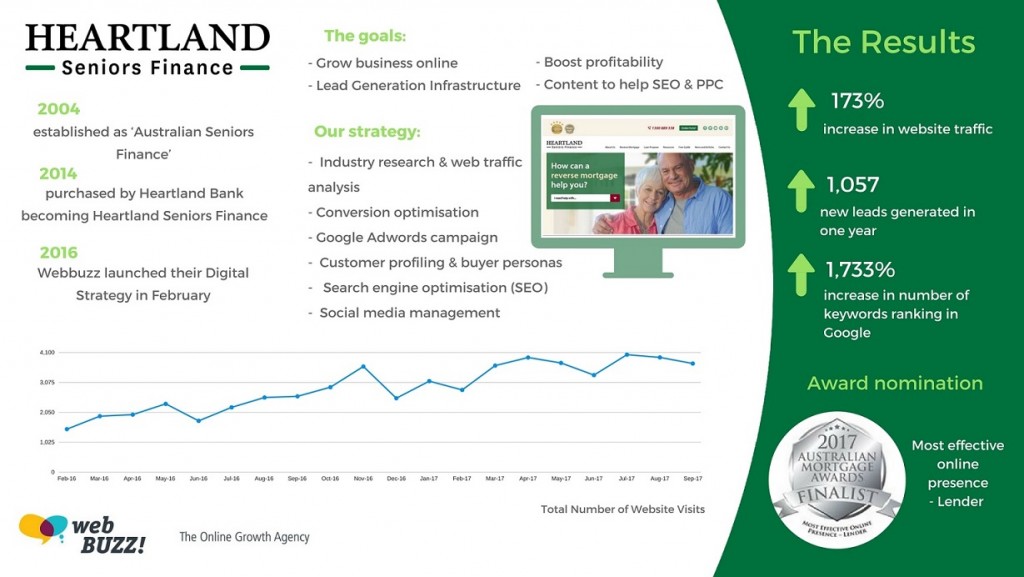 An effective way to develop a new successful digital campaign is to look at a marketing case study. Webbuzz is proud of our success stories and one of our best is Heartland Seniors Finance.
Launched in 2004 originally as 'Australian Seniors Finance' (ASF), the company was purchased in 2014 by the New Zealander bank Heartland Bank, becoming Heartland Seniors Finance (HSF) as a result.
HSF is an Australia's leading provider of reverse mortgages, a financial product that enables seniors to release equity in their property to help them to live a better retirement.
Late 2015, HSF decided to join Webbuzz and in January 2016 their digital marketing strategy was launched.
Prior to that, their marketing campaigns were comprised of traditional marketing channels such as Tv, magazines, and radio. "Unfortunately, it wasn't delivering the results expected." HSF CEO, Andrew Ford said.
Webbuzz's strategy for the best digital marketing campaign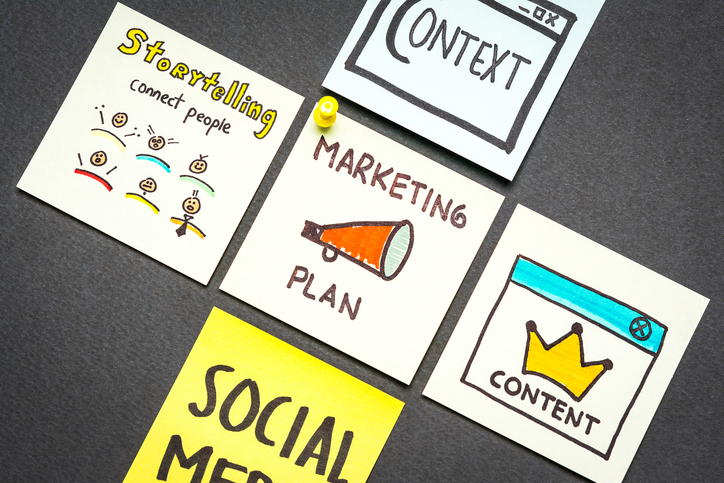 Before starting any new project, Webbuzz always analyzes the current situation of the future client to deliver an optimized, custom digital strategy.
In this case, the main objectives to tackle with Heartland were:
More optimized website for traffic
More conversion funnels for trap lead enquiry
Optimized UX design
New content for help SEO and PPC campaigns
Grow business online
Lead generation infrastructure
Boost profitability
Webbuzz also developed an extensive report based on HSF's web data and found that the number of visitors on their website was very low, among other results. Based on this, the first challenge was to rebuild their website and make it more appealing. Webbuzz decided to start working on:
Better site structure
Additional conversion funnels
Improved user experience (UX)
New content
Keyword list
New sitemap
Premium landing page strategy
Leveraged 'market education'
Contextual online lead funnels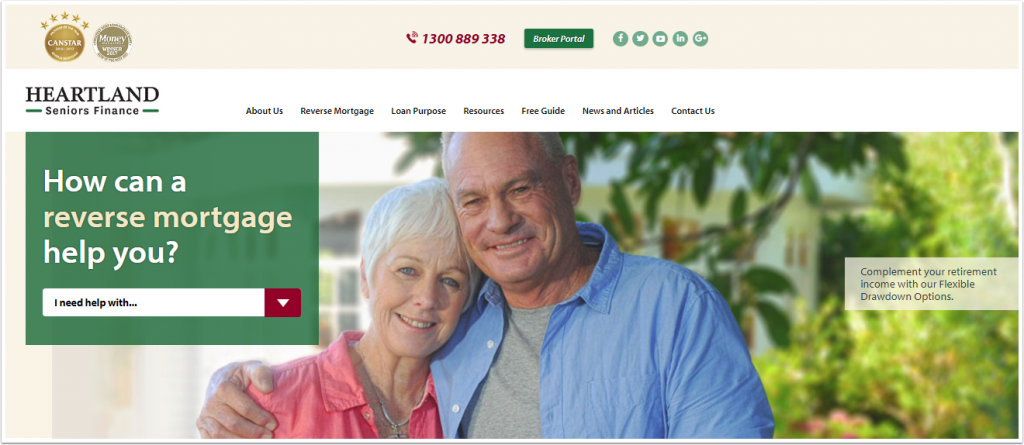 Through years of testing and generating successful digital marketing campaigns, Webbuzz has developed its own digital techniques to offer the best and most accurate solutions to its customers. After analyzing Heartland Seniors Finance situation and settling the goals, the strategy that suited them best was:
Identify the target online niche
Geo-localized market
Suitable brand
CMS
Drive traffic to site
Maximise ROI
Results: Heartland Seniors Finance marketing case study
Immediate positive results for the business were soon evident.
The first 3 months' data reflects some interesting insights that can help in both, mapping out a strategic roadmap for the business, as well as empower the customer to start leveraging the increased awareness driven by the campaign.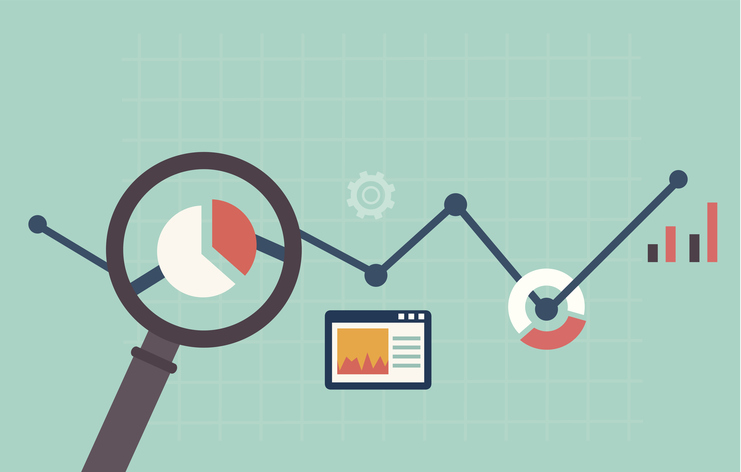 HSF experienced more than 12% increase in click-through rate (CTR), this echoes the increased visibility and brand awareness the campaign achieved.
Furthermore, there were other positive results in this marketing case study that show the fast growth of the business via the online channel and the rapid effectiveness of Webbuzz's strategy:
873% uplift in organic website visits
13% more organic visibility
20% uplift in unique visitors
37 total number of search terms on Google page 1 (vs 16)
31% increase in paid traffic
Additionally, this has led to an increase in users (more than 17%) as well as leads generated (231 in just three months!).
Thanks to this successful start, HSF decided to keep going with the online strategy proposed by Webbuzz.
Data is king
The full year analysis has mirrored the initial 3 months for HSF. Key indicators of their website, such as website visits, new visitors, and returning visitors are all trending upward year on year as we'll see shortly in the following graphs from the marketing case study.
This has led to a substantial increase in both, the leads generated, as well as the quality of leads being generated.
With the uplift in traffic, awareness and leads generated we can expect HSF to seize this opportunity to drive home its strategic advantage to becoming the premier lenders within the senior finance segment.
29.5% growth of page views
25.38% increase in new visitors
81.2% of returning visitors
71.95% increase in guide downloads
19.94% guide downloads conversion rate
Thanks to Webbuzz's successful digital marketing campaign, there has been a massive growth in Heartland Senior Finance online business.
In this graph, we can see the progressive ascendant of the number of visitors that HSF website has had.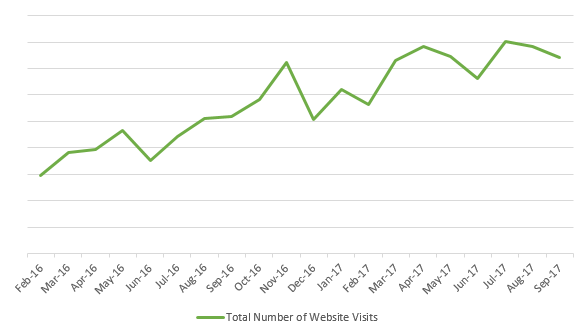 In this second graph, it is reflected the total number of website visitors split in new and returning ones. This is the amazing growth on both: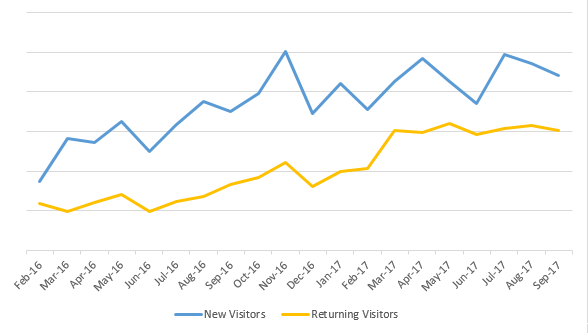 "Heartland is growing very strongly (…), comparing it with our previous performance where we were not using digital to now, from 2015 to 2017, the new business has grown almost 500% with a digital strategy, and what's more than that is our lead generation (…) so, we are spending less, generating more leads, generating more new business and growing." – HSF CEO, Andrew Ford 
Last but not least, recently, Heartland Seniors Finance was nominated for the Most Effective Online Presence – Lender award by The Australian Mortgage Awards 2017!

Seeking the best digital marketing campaign for your business, like Webbuzz achieved for Heartland Seniors Finance?