One of the most common questions that we hear about Facebook lead generation is, where are my leads?
Well…
Let's talk about it.
You're a bit late to the party if you are not aware that Facebook is the most popular social media channel today with more than 1.56 billion active daily users.
Not only it is popular, but the social media giant is also profitable earning $15.08 billion in Q1 2019.
Facebook is mainly generating revenue from its advertising system, which means more people and businesses are running ads from the platform.
Many businesses in Australia are using Facebook to generate leads, but not all of them are satisfied with the quality or volume of leads they are getting.
"Yeah, tried it. Doesn't work."

"I once boosted my post, I only got a bunch of likes and few comments and no leads."

"It only works for B2C."
These are the usual statements of some people who tried Facebook ads, failed in their early attempts, and then just gave up.
Maybe they don't have the technical know-how and the right insights to really generate Facebook leads for them.
Probably they have failed to really understand first their audience, so their ads appeared on the news feed of the wrong people.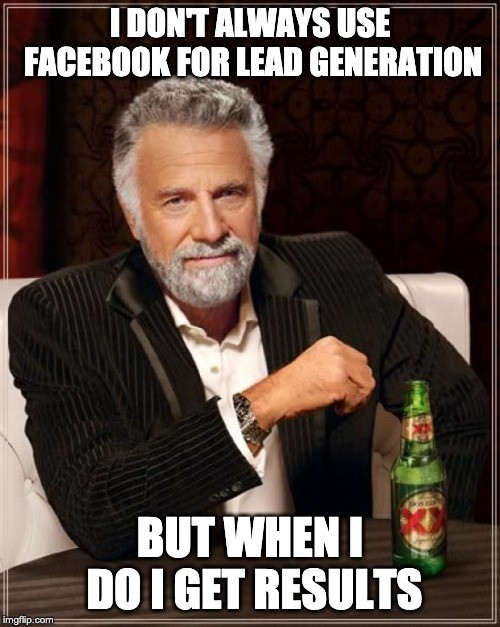 The people behind Facebook advertising system are not magic elves but scientists and engineers who designed the process that will work once certain criteria are met such as:
A good product with a compelling offer
Engaging ad creative (image, video, copy)
Targetting the best audience
Let's dig deeper.
How to make your Facebook offer irresistible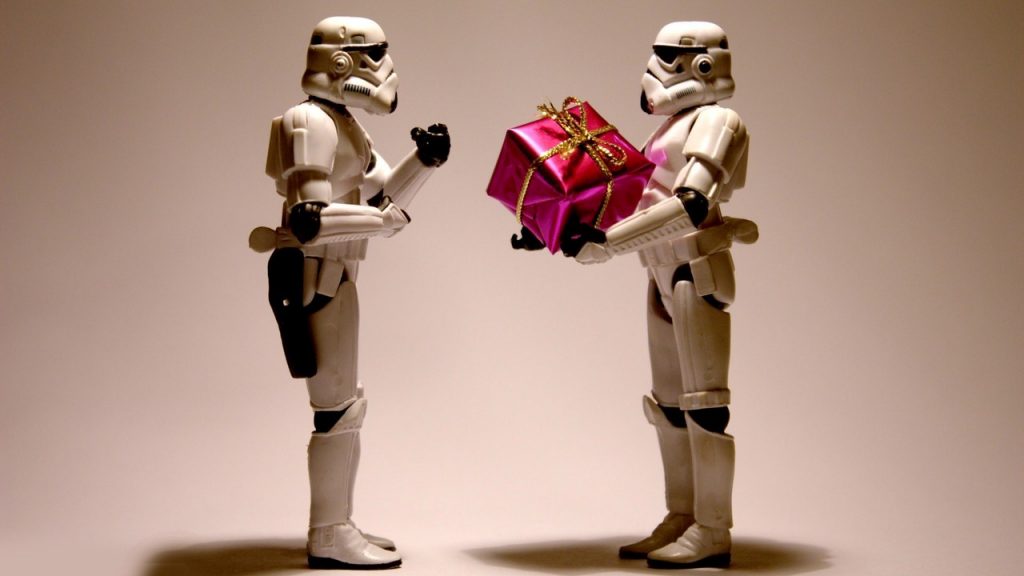 Before you can create a compelling offer, you need to make sure that you really know your customers.
At WebBuzz, we always advocate designing your business around your customers.
You are probably not getting enough leads from your ads because you really don't know your customers.
On top of that, you also need in-depth knowledge of your industry and your competitors.
The better you understand these things, the more likely you can create an offer that is irresistible for the right people.
This interesting article by R.L. Adams published by Entrepreneur Magazine Asia Pacific outlines the seven keys to building a compelling offer:
Be Clear
Offer Great Value
Deliver a Discount or a Premium
Explain Your Offer
Require Immediate Response
Include a Strong Call to Action
Provide a Bulletproof Guarantee
Be sure to really plan out how you will implement your offer for your target audience, and you'll finally get the leads you really want.
What are the best practices for Facebook Ads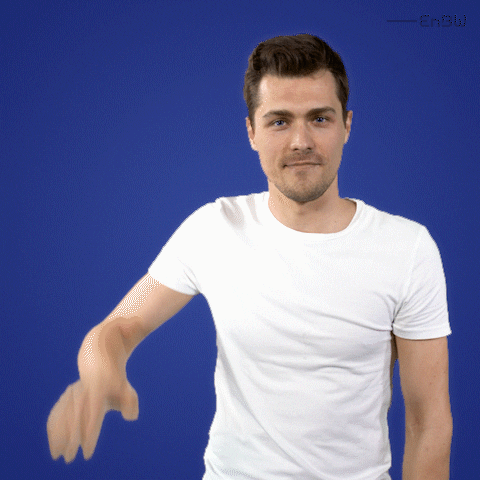 Facebook is a great tool that can help you generate quality leads if you know how to use it.
While there is no one-size-fits-all solution to make sure that your ads will bring results, there are best practices that you can try for your campaigns.
Here are the best practices that can help you get results on Facebook:
Know your target audience
You can learn more about this later in the next section
Use a good image matched with outstanding copy
A good image is useless if your copy is sloppy.
This will allow you to show your ads to people who have already interacted with your brand in the past:
Website visitors
Current email subscribers
Current customers
Start using video ads
Facebook is now challenging YouTube as a dominant platform for watching videos.
This is an advantage for you as your customers don't need to leave your page just to watch your videos.
And if you do this right, your video ads can really surpass image ads.
This can be a significant part of your video marketing strategy.
What?
You don't have yet a strategy for video marketing?
You should have one ASAP.
Keep track of your ad performance
Make sure that you really understand how your Facebook ad is performing so you can gradually improve each ad so you can get better results.
Check if you are on track to achieve the goal of your ad, and alter the different elements such as your copy, or image, or even your target audience to find the right mix.
Work on a budget
You can easily start a Facebook lead generation campaign with as less as $5 and begin getting some results.
But if you are not mindful of your campaign and its performance, then you might still burn money.
Remember, the cost of advertising on Facebook will depend on several factors, from the niche that you want to target to the size of your audience.
Have a long-term Facebook lead generation strategy
This will help you avoid losses.
A lead generation campaign might be your short-term activity to support a much bigger goal such as creating your own brand, developing your products, or finding loyal customers.
Now as promised, let's take a closer look at how you can target your audience.
How to find your best audience to target on Facebook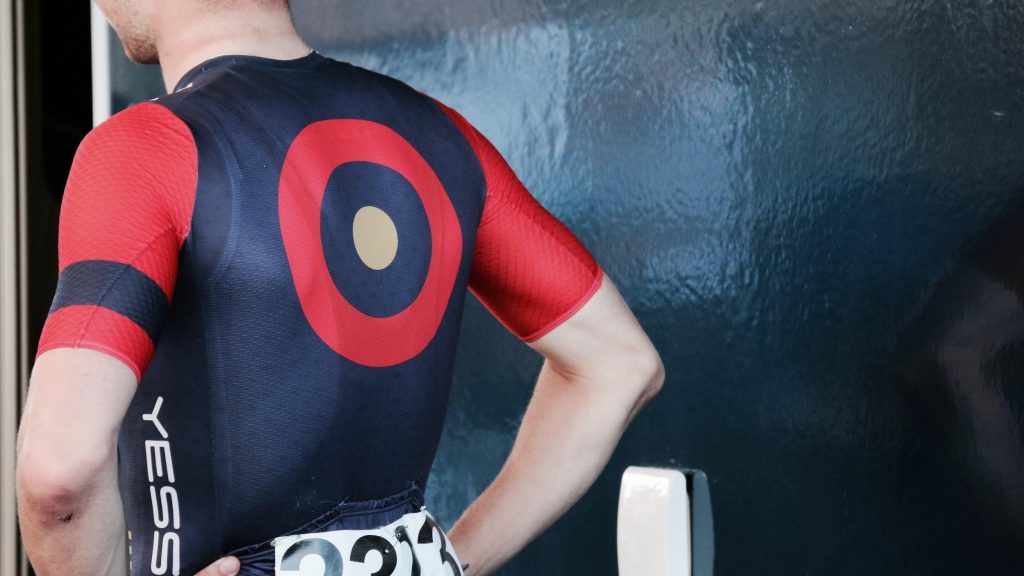 Photo by Simon Connellan on Unsplash
– Are your customers predominantly men or women?
– Where do they live?
– What are their interests?
– Are they even speaking English?
If you don't have these basic data about your audience, how can you say that you are targetting your ideal customers?
How can you plan the right campaigns and create Facebook ads that will really resonate with the right people?
Here are ridiculously powerful ways to find your ideal audience for Facebook Ads:
1. Use Facebook Audience Insights
Stop working on assumptions and start using Facebook Audience Insights.
This will provide you with the knowledge you need to improve your Facebook lead generation results.
By using this tool, you can easily create customer profiles so you can customise your content to your audience.
With billions of people using Facebook, you have a massive workspace to really narrow down on people who are more likely interested in your offer.
The Ads Manager includes the following targeting options:
Location
Age
Language
Gender
Interests
Demographics
Behaviours
Lookalike Audiences
Lookalike audiences could be useful, but if you are new in Facebook ads, you may not have enough traffic and conversions for comparisons.
This is where you can play first with demographic and interest targeting.
You can learn more about Audience Insights through this official guide from Facebook Business.
2. Explore Customer Purchasing Behaviour
In 2013, Facebook partnered with data brokers including Fatalogix, Acxiom, and Epsilon who have access to trillions of data transactions every year.
Acxiom, for example, has a database that contains information about 500 million people around the globe with an average of 1,500 data points for each person.
Because of this, Facebook is now equipped with unique knowledge about a specific person.
Are you taking medication for arthritis?
Do you love reading romantic novels?
How much have you spent playing Candy Crush Saga?
Facebook probably has this information about you.
While the legal and ethical implications are still the subject of debates, the partnership is benefiting advertisers.
Now you can tap the insights extracted from shopper loyalty programs of all types and correlated into individual Facebook user.
You can use this data from Facebook to further target people based on their purchasing decisions.
WebBuzz is a digital marketing agency in Sydney and we help businesses with their Facebook lead generation.
We often target people who buy Business Marketing service because this is relevant to our business.

The subcategories include Food & Drinks, Clothing, Health & Beauty, and many more.
So you really need to understand your audience first before you can use the platform effectively.
Within every broad subcategory, you can further dig deeper into the types of behaviour.
For example, you can choose Buyer Profiles then target Fashionistas, Yuppies, DIYers, etc.
Facebook will then show you how many Facebook users are in that category.
3. Life Events
Specific types of businesses or ad campaigns are based on marketing to people experiencing major life events.
Firs home buyer loans, for example, obviously want to reach out with people who are planning to buy their very first home loans.
Aged care homes target people who are nearing retirement or has a relative who needs aged care services.
Remember, the bulk of Facebook content is generated not by the platform but its users.
When we post updates or news on our timelines, Facebook can interpret the data that comprises its database for life event targeting.

This feature will allow you to target people at certain intervals.
For instance, a gift shop is interested in connecting with people who are celebrating their wedding anniversary, so they can target people who have married one year ago.
Make your Facebook Lead Generation campaign easy with WebBuzz If you need help with your Facebook lead generation (from planning, execution, and evaluation) the WebBuzz team can help you.
Whatever your industry or product, we can help you design, launch, evaluate, and improve your Facebook campaigns so you can get results faster.
Call us on 1300 41 00 81 for a chat.