Get Your Facebook Ads Pumping!
Enter your website to get a free Facebook Ads audit for your account →
GET IN TOUCH
SOME PLATFORMS WE WORK WITH




Fun, creative Facebook ads that work
Frustrated with your Facebook advertising?
It's not uncommon for some business owners in Australia to try being their own social media marketing agency, only to give up out of frustration after poor results.
As a leading Sydney Facebook marketing agency, we recommend structuring marketing campaigns around solving your customers' problems, focusing less on the product or service your business is selling.
In our experience, the main reason Facebook campaigns fail is a lack of 'contextual alignment' between the ads, and the target audience. These ads can sometimes not resonate with people.
Facebook ads reward persistence and creativity. WebBuzz can help you inject the right amount of fun in your ad creative, without losing focus on converting 'likers' to 'customers'.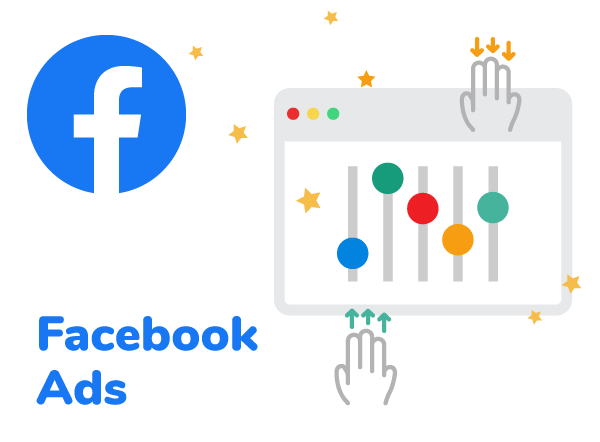 Targeted Facebook lead generation
Facebook is a great source of online lead generation – if you know how to use it well.
While there is no one-size-fits-all solution or 'easy Facebook advertising', there are established best practices that Facebook ad agencies such as Webbuzz adopt for campaigns.
Our Facebook marketing experts use scheduling, demographic profiling, custom audiences, A/B testing and more to unlock the vast lead generation potential of Facebook. We know how to maximise the efficiency of your ad spend, so that you can acquire more customers, for less.
We enjoy designing Facebook lead generation strategies, and then managing the advertising account for clients. Nothing beats the buzz we get from a pumping Facebook campaign!
Facebook Advertising Agency Case Study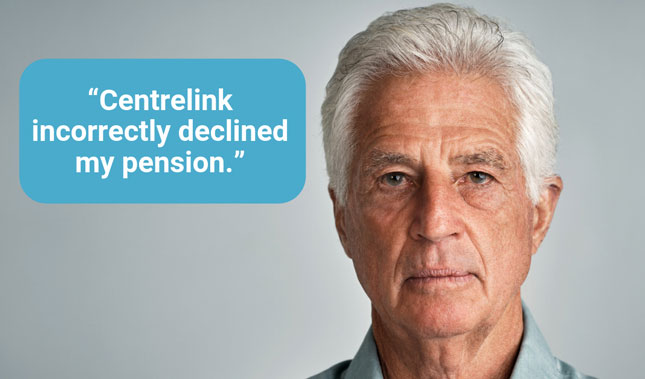 Webbuzz is the Facebook marketing agency Sydney can rely upon to provide strategy, art direction and digital marketing smarts to your unique Facebook campaign. Over a 3 month period we increased engagement on a Facebook campaign called "Age Pension Stories" for our seniors market client, Retirement Essentials.
FAQs about Facebook advertising agencies
What does a Facebook Advertising agency do?

Facebook Ads Manager can be a complicated platform to use, so many businesses prefer to outsource to a Facebook marketing agency. Sydney business owners or those from Melbourne, Brisbane or anywhere in Australia can use Webbuzz to set up and manage successful Facebook advertising campaigns.

At WebBuzz, we've assembled an expert team of designers, copywriters and ad consultants who perform the following tasks:

Social media marketing strategy
Demographic profiling
Audience targeting
Ad creative & graphic design
Facebook Lead Form
Facebook Remarketing
Facebook Video Advertising
Facebook Analytics

And as a full-service digital marketing agency in Sydney, we are also capable of delivering results for Instagram Ads, LinkedIn Ads, and YouTube Ads.

When do you need a Facebook Advertising agency?

If you're convinced Facebook is where you should be advertising but you don't know how to do it well, you might need to hire a Facebook advertising agency.

Outsourcing to an agency such as WebBuzz can help you get sales, faster. Here are more specific signs that it's time to partner with a Facebook ads agency in Sydney:

When your ad budget is significant, and you need professional help to manage the marketing investment.
When your existing campaigns are performing poorly such as low Click Through Rates (CTR) or user metrics.
When your Facebook campaigns are not achieving business objectives
When you see your competitors advertising to you all the time.

WebBuzz has a team of Facebook Marketing and Advertising consultants who can help you create long-term social media strategies to target your customers in Brisbane, Melbourne, Sydney or anywhere across Australia.

How Much do Facebook Advertising agencies charge?

Facebook advertising agencies, such as Webbuzz, will typically charge on an hourly basis, with an agreed minimum monthly quota of hours required to effectively manage the campaign.

The price range may vary depending on your Facebook marketing goals, target audience reach, content development, and other factors that require comprehensive discussion with a Facebook ad consultant.

Example: Simple brand awareness Facebook advertising will cost less than say, a series of complex lead generation campaigns for different cohorts of highly-targeted leads.

To discuss pricing, request a meeting in person or via video link with the Facebook agency you wish to work with and be sure to ask important questions such as inclusions and deliverables.

A lack of genuine interest in your business, or a clear strategy, is often a red flag that you are not dealing with the best Facebook advertising agency.

Pros and Cons of Facebook Advertising?

Facebook isn't for everyone. While B2C companies may love this platform, some B2Bs might be more successful with a LinkedIn campaign or on Google display network.

You really need to assess your business and your audience in order to pinpoint the right social media platform for your online promotions.

Here are some 'pros and cons' of Facebook advertising that might help you determine if the benefits outweigh the disadvantages for your business:

Pros

Easy to use (compared to Google Adwords)
Fast to launch a campaign
Best demographic targeting capability
Deep penetration into the Australian population (65%+ now on Facebook)
Conversion tracking via Facebook pixel

Cons

'Lead ads' leads can be very disengaged
Leads may be more 'top of funnel' & require CRM nurturing
Lots of advertiser competition (Facebook is now considered a 'saturated channel')
Requires really good creative to stand out now
Can be expensive for CPM (cost per thousand impressions)

If you need a more detailed discussion of the pros and cons of Facebook advertising, or how it may fit for your business, schedule an appointment with WebBuzz, the Facebook ad agency Sydney loves!
We engaged Webbuzz for digital marketing strategy, content, lead generation, analytics, and conversion optimisation. Their work is consistently excellent, and has already moved the dial for us in a big way.

Antoinette Tyrrell

CCO - Retirement Essentials
I've really enjoyed working with Webbuzz, it's a genuine partnership, they understand our business, they understand our customers, they understand what we are trying to achieve.

Andrew Ford

CEO - Heartland Seniors Finance
After working with Webbuzz, I'm a total convert to the power of online marketing. We now have a website that's an exciting new sales channel for our business. In just a few months it's attracted hundreds of leads and is already adding to sales and revenue

Andrew Tynan

Tynan Financial Planners
Three months ago, all we had was an idea to focus our business on aged care. Now thanks to Webbuzz we have a new brand, a website that's generated 160 leads so far, and revenue in the bank. I'm blown away.

Phil Reid

Sydney Aged Care Financial Advisers
WebBuzz is awesome! They created the website for my new business and I love it. Ben and Darren really know their stuff, they made the whole process super easy and delivered an exceptional website.

Melissa Charnock

Luxe Financial