Get 'Social' With Your Advertising
Let's create a social campaign that people will really talk about →
GET IN TOUCH

Engage a Google partner firm
SOME PLATFORMS WE WORK WITH




Grow Your Brand with Social Media Marketing Services
FACT: Everyone (and their pets) are now on social media.
While you probably don't want to market your brand to fake Labradoodle accounts, the millions of Australians on 'socials' make social media advertising an essential tool for growing your brand.
These days, it's not enough that you open a business account on these platforms. Getting likes on your social posts won't necessarily translate to actual sales.
If you want actual value for your business, you need professional social media marketing services, and a solid strategy.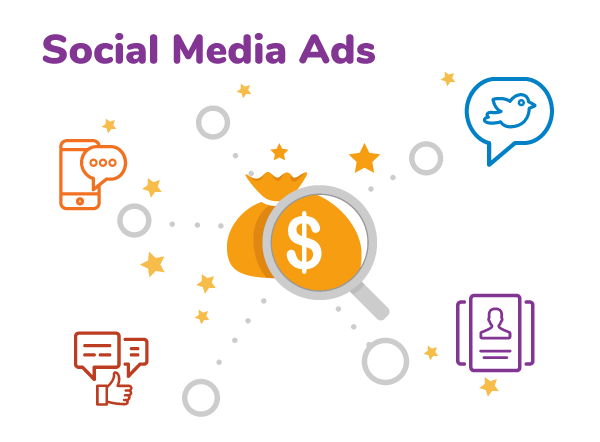 Social Media Marketing Stats
Part of any successful social media campaign is knowing how, when and where people consume social media. The below social media statistics unveil some of the habits of the Australian public when getting their social media 'fix'.
Check out these social media statistics:
More than a third of Australians now use social media more than 5 times a day
71% of social media users in Australia are active in the evening, 57% are active first thing in the morning, and 47% during lunchtime and work breaks
Facebook dominates the Australian social media landscape with 94% market penetration. Instagram is the second most popular with 46%, Snapchat 40%, and Twitter 32%
Australian consumers are increasingly using social media on their smartphones (up from 72% to 81%)
64% of users will be more likely to trust a brand if they interact with it in a positive way on social media.
47% of small businesses in Australia are on social media
Source: 2018 Sensis Social Media Report
Social Media Advertising Case Study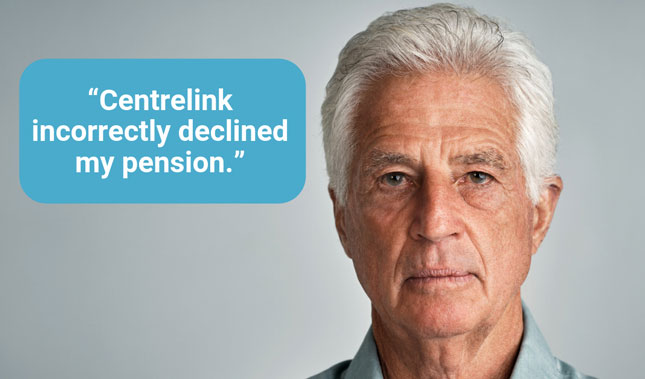 Webbuzz social media marketing services provide strategy, art direction and digital marketing 'smarts' to your unique social media campaign. Using Facebook Ads over a 3 month period, we increased these engagement metrics for our client Retirement Essentials:
Social Media Marketing FAQs
Using social media to achieve business goals such as brand awareness or lead generation takes a lot of effort. Many businesses in Australia don't have an inhouse social media team so they outsource the job to a social media marketing company.

WebBuzz social media marketing services brings an expert team of designers, copywriters, and ad consultants who are skilled in the following areas:

Social media strategy
Audience targeting
Ad creatives
High quality graphic design
Social Media Management
Social Media Lead Form
Social Media Remarketing
Social Media Video Advertising
Social Media Analytics

Social media agencies usually charge on an hourly basis with an agreed minimum monthly quota of hours needed to manage, set up or optimise your social media marketing campaigns.

The fee may vary depending on your goals, content development, target audience reach, ad spend, and other important factors that should be discussed with a social media consultant.

For example, basic brand awareness on Facebook will usually cost less compared to a customised and complex lead generation campaign for different targeted leads.

To discuss the cost, you should request a meeting in person or through a video link with the social media company you are interested in engaging. Make sure to ask important questions around desired results and plotting a path to get there.

Social media is not all about branding. If done well with the right team, you can achieve a lot of important business goals.

Here are some common reasons why businesses use social media to advertise their brands:

Build brand awareness
Connect with existing customers
Direct traffic to a website
Generate leads and sales
Amplify promotional campaigns
Enhance brand engagement
Nurture an online community
Improve customer service quality

While you can do a lot with social media, it's best not to overwhelm yourself and your community – at first. At WebBuzz, we usually advise our clients to start out with a pilot goal and test the results before expanding.

Choose just three key priorities, and start from there.

It's quite easy to sign up for a social business account and start posting content on several platforms.

So there's a perception among business owners in Australia that it's also easy to execute an effective social media campaign.

But it's not that easy. Just like search engines such as Google, social media platforms also update their algorithms regularly.

Case in point: Facebook News Feed.

Have you noticed that when you publish a post on your Facebook Page, you're lucky enough to get a handful of likes and few comments? And most of these engagements are probably from your immediate social circle.

If you want to increase your reach and engagement, you need to boost your post through Facebook advertising. If your goal is brand awareness, you can immediately boost your reach and your post will attract thousands of engagement.

But what if you need to generate leads? Is Facebook even the right channel for your type of business?

This is why a social media marketing strategy is important.

WebBuzz can help you develop a game plan to attract customers but may even beat your competitors.
We engaged Webbuzz for digital marketing strategy, content, lead generation, analytics, and conversion optimisation. Their work is consistently excellent, and has already moved the dial for us in a big way.

Antoinette Tyrrell

CCO - Retirement Essentials
I've really enjoyed working with Webbuzz, it's a genuine partnership, they understand our business, they understand our customers, they understand what we are trying to achieve.

Andrew Ford

CEO - Heartland Seniors Finance
After working with Webbuzz, I'm a total convert to the power of online marketing. We now have a website that's an exciting new sales channel for our business. In just a few months it's attracted hundreds of leads and is already adding to sales and revenue

Andrew Tynan

Tynan Financial Planners
Three months ago, all we had was an idea to focus our business on aged care. Now thanks to Webbuzz we have a new brand, a website that's generated 160 leads so far, and revenue in the bank. I'm blown away.

Phil Reid

Sydney Aged Care Financial Advisers
WebBuzz is awesome! They created the website for my new business and I love it. Ben and Darren really know their stuff, they made the whole process super easy and delivered an exceptional website.

Melissa Charnock

Luxe Financial