We were right all along! 
A while ago, I posted this story on the WebBuzz Blog sharing my experience about a conference speaker vehemently complaining about the bad service he received from his digital marketing agency.
Later on, we learned he was not alone.
We scoured online reviews of digital marketing services, and what we found wasn't pretty.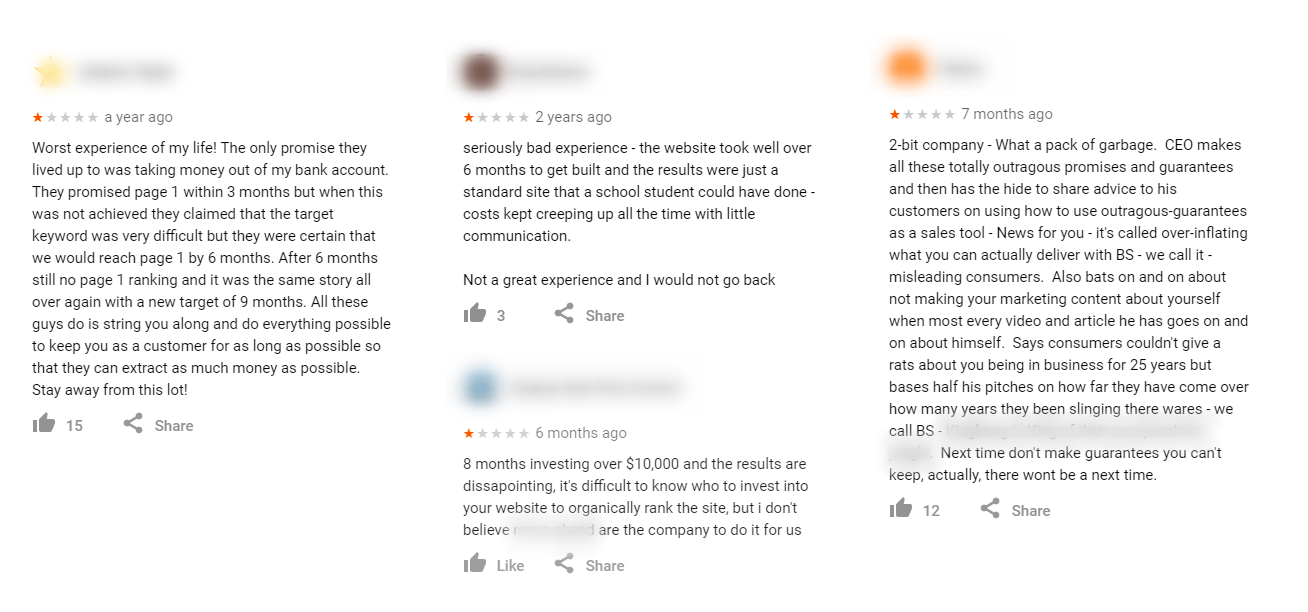 Many Australian business owners were being ripped off in droves by "digital marketing experts", who really had no idea what they were doing. 
And our concern was validated by the recent call from Small business ombudsman Kate Carnell for businesses to come forward with their SEO horror stories. 
The Australian Competition and Consumer Competition (ACCC) received more than 100 complaints about SEO-related businesses in 2018, but the ombudsman believes many businesses aren't reporting sloppy work because it has become so prevalent in the industry.
Does the SEO Industry Need Regulation?
Digital Marketing, especially Search Engine Optimisation (SEO), has become an important part of doing business online. 
I know this from personal experience. 
Several years ago, I used SEO to make my Sydney mortgage broker website beat the SEO ranking of large banks.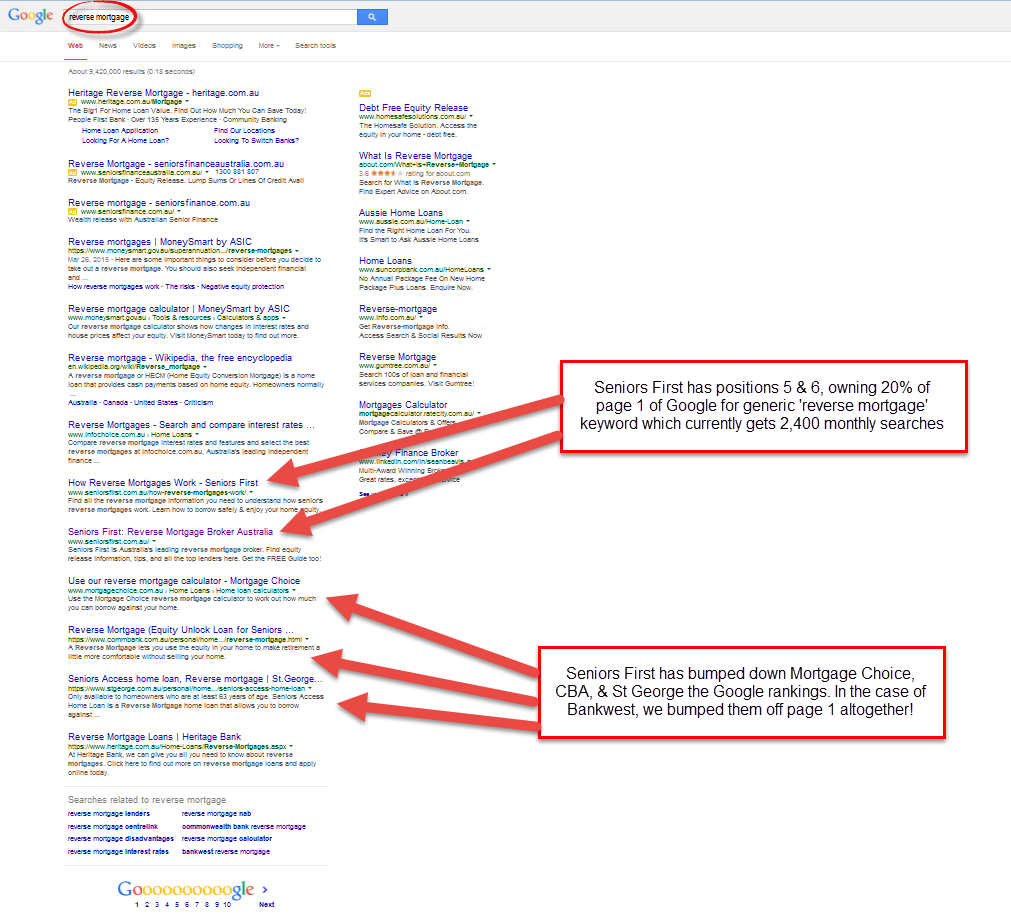 I love SEO because it enables small businesses to compete with big companies. Good local SEO services can 'level the playing field' on Google Search, and when done well, it's one of the most cost-effective ways to promote products and services online.
But SEO is an inexact science that involves using hyperlinks, keywords, content, and other strategies to convince search engines like Google that your website is relevant for the people making your target search queries.
13 Million Australians make 6 million Google searches every day, so it's really a massive opportunity for business.
However, a lack of regulation in the industry has allowed self-appointed "marketing experts" and "SEO gurus" to flourish. These dodgy operators run SEO scams that damage the industry, and make it harder for reputable SEO companies to break through the trust barrier with prospective clients. Clients often come to Webbuzz with an already highly suspicious mindset; everyone seems to be guarding themselves against being ripped off.
This is why as early as last year, we have been advocating for better regulation among digital marketing providers in Australia. It has now reached the point where, we believe, something needs to be done to address the increasing number of SEO complaints plaguing the industry.
Top 5 Signs Your SEO Marketing Agency is Dodgy 
A shoddy SEO marketing agency can hurt your business. 
Aside from the money you could lose, bad marketing practices may also cost you in lost sales and customers too. 
To help you out, here are the top five signs that there's something wrong with your SEO agency:
1. Unclear terms and conditions 
It is important to clarify terms of engagement right from the start.
Spend some time to read and understand the T&Cs and be sure to ask questions about any contract provisions that you don't understand. 
2. Poor quality SEO reports 
Aside from accountability, progress reports can also help you keep track of your marketing ROI. 
Ask the SEO provider about the types of progress reports you'll receive. These reports should be relevant to your business goals.
While SEOs cannot guarantee what rank you will ultimately achieve, you should receive reports containing the results of the strategies you have agreed upon. 
Some strategies may not work for every industry, but your SEO agency should be proactive in keeping you in the loop and should always have an action plan. 
Pro tip: ask the potential agency to provide you with sample reports so you can check how they are presented. 
3. Lack of communication 
Bad communication is a BIG 'red flag' for a poor SEO agency. 
How can you expect results if the agency is not even promptly responding to your chats or emails? 
You can be sure that this will get even worse once they have taken your money.
4. Little curiosity on how your business works 
If an agency is not curious about your business (how it works, your target customers, your brand promise) any campaign is unlikely to work well. 
A reliable digital agency will not present an SEO strategy without first studying your business. 
SEO requires customised effort, every time. If the agency you are considering shows you what feels like a generic strategy, take your money and run. 
5. No genuine SEO reviews or customer testimonials 
Finally, ask for an agency portfolio containing previous client work, testimonials, and / or case studies. 
If possible, ask for campaign results from another client in your industry. 
See any client logos on the SEO provider's website? Pick up the phone and call them. Most people are happy to impart their experience, good or bad.
Pay Attention to Your SEO
Based on our own agency experience, most campaigns benefit greatly from the input of an engaged business owner or manager.  
It pays to be actively involved in your provider's SEO campaign. Be proactive, check their monthly reports and ask a lot of questions.
SEO can make or break your business online. And choosing the wrong provider can be very costly indeed.
Have you had a bad experience with an SEO agency? Leave a comment so you can help educate others.
Cheers, Darren