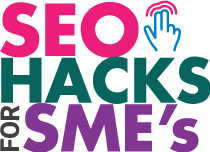 Welcome to our video series on useful SEO tips that any small business can implement.
To receive these small business SEO tips in your inbox every two weeks, subscribe below.
Welcome to our video series on useful SEO tips that any small business can implement.
To receive these small business SEO tips in your inbox every two weeks, subscribe below.
Video Transcription
Sick of local competitors beating you on Google? Enter Google Maps SEO.
There's an easy, fast way to get your business on top of some key Google search results. But, you need a Google My Business listing – and you need to know what to do with it.
I'm Ben Carew, the host of 'SEO Hacks for SME's'. In this video I'll reveal 4 ways you can hack your business into the top of the Google maps search results whereever you are in Australia, and without the need for a local SEO company to help you.
OK, so first up what is the Google 'local pack'?
Essentially, it's the Google map listings you see at the top of the SERPs when searching for a product or service based on location. This is prime 'Google real estate'; it's incredibly valuable to be in the first three listings for local search.
KEY FACT # 1: Before we go any further, you need a 'Google My Business' listing for what I'm about to show you. So if you don't yet have one, follow the link on screen to create one.
KEY FACT #2: The ranking signals for the Google Local Pack are far less sophisticated than the way Google ranks organic (traditional) search results. With standard SEO, you need to consider 200+ ranking signals when trying to rank a page. But with Local Pack just a handful of inputs will determine the prominence of your map listing.
So here are the best search optimisations you can make for Google local pack:
1. Add your main keyword to the title of your page.
Let's say your main keyword for the business is 'mortgage broker Brisbane' – include it after your business name like this: "Rubber Mortgages | Mortgage Broker Brisbane" – the page title is one of the most powerful ones you can leverage and this is super easy to do. Be aware though that Google will not be letting this go on for much longer so get in quick before they reject changes like this.
2. Fill in all the fields in your Google My Business profile.
At the very least you want a chunky Google My Business profile with a lot of original text and image material, where Google is asking for it. In the most recent Moz Local Ranking Factors study, Google My Business Signals (User Proximity, categories, keyword in business title, etc.) counted for 25.12% of ranking outcome.
3. Get some reviews.
In the same study Review Signals (Review quantity, review velocity, review diversity, etc.) counted for 15.44% rank outcome. So get some reviews! You can use a one click review link creator here send the link out in a nice personal email to your most satisfied customers.
4. Try 'citations'.
Webbuzz has had some success for clients with citation building, although its influence has waned somewhat recently. Citations are simply listings on directory sites that *may* be used by Google to increase trust in the information about your business . The details you list on these sites must be IDENTICAL to the info in your Google My Business listing.
Reach out to us at Webbuzz if you want a citation campaign for your business.
OK so hopefully that's helped you understand Google maps SEO, and how you can hack your way to the top of the local pack for target keywords.
If you have any questions, leave a comment below.
And if you want to get more Australian SEO hacks delivered to your inbox, enter your email to subscribe above.