Calculate your Australian SEO costs.
We're a 100% Ethical SEO Company. Australian businesses rate Webbuzz 5 stars.

Webbuzz is an accredited Google Ads partner.
SOME PLATFORMS WE WORK WITH




The best Australian SEO marketing is all about your customer.
SEO marketing is an incredibly powerful way to put your business or product in front of target customers at key moments in the buying journey.
When an Australian consumer first becomes 'problem aware' and they want more information about that particular problem – they search Google.
When they become 'solution aware' and begin to research how to solve the problem – they search Google.
And when they move into 'solution comparison' (when they're ready to buy and actively shopping your offer against that of your competitors) – they search Google.
Webbuzz is a local SEO services business who have been ranking websites high in Google, at key stages in the buying journey, since 2013.




Why you need an SEO services agency.
SEO marketing services are the key to ranking high in Google search results for commercial search terms related to your product or services.
Fact: If you have competitors already doing well online, chances are they're using an SEO company.
Done properly, SEO is an excellent long-term strategy for attracting web traffic to your site.
At Webbuzz, as an expert Sydney-based SEO company, we combine the data science, content marketing experience, and the latest digital strategy to help our clients grab more market share and beat competitors.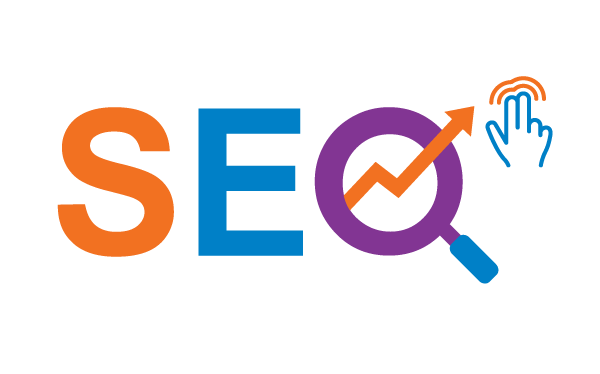 As a leading Australian SEO agency, Webbuzz is proud of the results we get for clients. In this SEO Case Study for an Australian non-bank lender we achieved a 1,733% increase in the number of keywords ranking on Google.
Increase in website traffic since launch
Leads generated in one year
Increase in number of keywords ranking in Google
FAQs about Search Engine Optimisation (SEO)
What is Search Engine Optimisation?

Search Engine Optimisation or simply SEO is the process of growing awareness and visibility of your business in organic search engine results through proven techniques such as link building and content optimisation.

If you want to appear on Google's 1st page for the keywords that relate to your market, appear in the 'search engine results pages' (SERPs) before your competitors, get more organic traffic, and build online awareness, you need SEO services.

With one of the best digital agencies who knows SEO inside out, you can attract online traffic back to your website and improve the online visibility of your brand.

If you work with an SEO company, no matter where in Australia you're located, you can cut down the time needed to get 'free' traffic and leads.

Search Engine Optimisation (SEO) requires methodical work and a data-driven 'white-hat' approach. As a local Australian SEO company, we have an established process of website analysis, content optimisation, and link-building that drives our success for clients.

Keeping up with 'on-page' SEO whilst building quality backlinks can be time-consuming to business owners, especially if it is not your area of focus. In addition, Google is one of the most innovative companies today and they 're always updating the Google search algorithm to make search results more accurate and user-friendly.

If you work with an Australian SEO agency such as WebBuzz, your SEO can more easily keep up with Google updates so you can focus on running your business.

What do SEO companies do?

SEO companies in Australia such as WebBuzz help businesses develop, execute, and optimising their efforts to appear on Google Search Engine Results Page (SERP) and attract the right people to visit their websites.

You may hire an in-house marketing person to take care of your search marketing efforts or you can instead outsource SEO to SEO specialists who have proven results in this line of business.

SEO is not just a one-time task, it requires an ongoing monthly program of quality backlinks so you need an A-Team behind you. Failure to adapt your SEO to Google algorithm updates can potentially devastate your business!

WebBuzz has a team of SEO consultants who can help you create long-term SEO campaigns to target your customers in Sydney, Melbourne, Brisbane or anywhere across Australia.

Ethical SEO is traditionally defined as search engine marketing that adheres to 'white hat' principles, by using only optimisation strategies that search engines such as Google regard as acceptable.

However in recent years its meaning has expanded to also mean the 'ethical provision of search engine optimisation services by an agency to its clients'.

In Australia, dishonest SEO providers have proliferated and complaints by small businesses against other agencies for doing little or no work are commonplace.

The reason some Australian SEO companies can get away with this, is that SEO is complex and its workings can be opaque. Dodgy operators hide their poor work (or minimal effort) behind this complexity, and the client's lack of technical knowledge. Often the client does not realise they have been paying for a poor SEO service until a new, more reputable agency takes over.

Webbuzz rejects a cynical approach to SEO services. We are proud of our long history of transparency, fairness, and high performance. Knowledge is power, and we also believe in educating clients (and SME's more broadly), on how SEO works.

We are committed to these principles, and value our reputation as an ethical SEO agency – in both senses of the word.

How to Choose an SEO Company?

Whether you are a small business who needs a website or an enterprise requiring a new game plan to attack your competitors, choosing the right SEO agency is crucial. An SEO partnership is long-term relationship so you must be sure who you are dealing with.

The first thing you need to look for in an SEO company is results. Forget about the shiny presentation or the mind-boggling tech speak. Ask for case studies and be sure to check it yourself. Direct experience with your industry can sometimes be an advantage, but the principles are the same regardless of the product or service.

Be sure to meet the SEO services Sydney team, on video link or face to face. Ideally they should be very curious about your business. Spend some time to talk with them and ask questions. Explain your goals and ask them how they will help you realise them. A lack of clear strategy or genuine interest in your business is often a sign you are not dealing with the best SEO company.
We engaged Webbuzz for digital marketing strategy, content, lead generation, analytics, and conversion optimisation. Their work is consistently excellent, and has already moved the dial for us in a big way.

Antoinette Tyrrell

CCO - Retirement Essentials
I've really enjoyed working with Webbuzz, it's a genuine partnership, they understand our business, they understand our customers, they understand what we are trying to achieve.

Andrew Ford

CEO - Heartland Seniors Finance
After working with Webbuzz, I'm a total convert to the power of online marketing. We now have a website that's an exciting new sales channel for our business. In just a few months it's attracted hundreds of leads and is already adding to sales and revenue

Andrew Tynan

Tynan Financial Planners
Three months ago, all we had was an idea to focus our business on aged care. Now thanks to Webbuzz we have a new brand, a website that's generated 160 leads so far, and revenue in the bank. I'm blown away.

Phil Reid

Sydney Aged Care Financial Advisers
WebBuzz is awesome! They created the website for my new business and I love it. Ben and Darren really know their stuff, they made the whole process super easy and delivered an exceptional website.

Melissa Charnock

Luxe Financial