Plug Your Site into Google Search Console.
Start harvesting keyword data straight from Google's search engine.
GET IN TOUCH
Get help from a Google Partner agency.




Make Sense of Your Website Data
Data is now an important part of doing business online. You're practically punching in the dark if you keep working without reliable data to guide you. 
With Google Search Console (GSC), you get fast access to your website data straight from Google's search engine. This will help you keep track of your website traffic, keywords important to your business, and other important metrics that will allow you to continue optimising your web presence on Google's search results pages (SERPs). 
Ongoing analysis of your website data helps you detect website errors and spot keyword opportunities crucial to improving your rankings and beat your competitors. Best of all, the tool is free to set up and use.
While GSC is easy to learn, many Australian webmasters hire a data analysis company like WebBuzz to help them interpret their business data and gain useful insights.
Alongside Google Search Console, we can assist in the use of other Google products like Google Trends and Google Ads, while providing Google Analytics help, so businesses can get more ROI from their websites.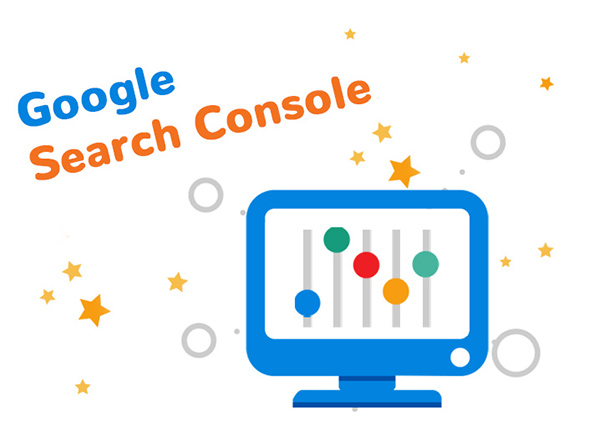 The Benefits of Google Search Console
So what are the benefits of using Google Search Console? Well for one, it can help you get more search engine traffic, and that's something everyone wants.
The tool will also notify you via email of website errors that need fixing, for example things like display issues affecting your mobile site. This may seem trivial but increasingly Google's algorithms are aligning with website user experience, delivering rankings boosts to websites that meet certain criteria.
One past example is website page speed which was baked into the alorithm in 2018. In 2021 we'll all be talking about core web vitals which will be a very large update indeed and represents the discovery by Google of how to measure what makes a person like using a website.
The landscape of digital marketing and SEO changes constantly so it's important to harness the tools and data that allow you some semblance of control and insight. Google Search Console is one of those essential tools.

In this SEO case study for a non-bank lender, Webbuzz generated 1057 leads in the first year of our campaign and achieved a 1,733% increase in the number of keywords ranking on Google.
Increase in website traffic since launch
Leads generated in one year
Increase in number of keywords ranking in Google
Google Search Console FAQs
What is Google Search Console?

Google Search Console (GSC) is a free service that helps website owners, digital marketers, site administrators, and web developers monitor, maintain and troubleshoot their Google Search results presence.

While you don't need to sign up for GSC for your website to be indexed by Google, it is highly recommended that you sign up so you can understand and optimise your Google ranking. 

Google Search Console was formerly known as Google Webmaster Tools, and like the old tool, the new GSC allows you to measure your site's performance, web traffic, featured snippets, mobile performance and a whole range of other important metrics.

What are the benefits of using Google Search Console?

Using Google Search Console can help you keep track of your website performance in Google Search results. Here are the specific benefits of using Google Search Console: 

Ensure that Google spiders are crawling your content 
Submit new content that you want Google to index
Eliminate content you don't want to be indexed by Google 
Develop and keep track of content, which delivers visually engaging search results (rich snippets)
Maintain your website without disrupting your Google search performance
Detect and take action on spam or malware issues so your website stays clean 

Using GSC can also help you discover how Google sees your website and access important data insights, such as specific queries that caused your website to appear in Google search results, or the list of websites that are linking back to your website.

Do I really need to use Google Search Console for my website?

Google Spiders will still crawl your website and Google will still index your pages even if you don't sign up or regularly use Google Search Console. 

But if you are a website owner who is really interested in improving your website performance, you should definitely use this tool. 

Even if you do not use GSC yourself because you are planning to hire someone or outsource the job, you should still be aware of it, become familiar with the process, and understand the available features. 

Responsible site administrators should also use GSC to make sure that their websites are in good health. The tool can help site admins monitor errors and take immediate action. 

When do I need an agency help with Google Search Console?

If you don't have the time or the skillset to use Google Search Console, you may need to outsource this important job to an SEO agency.

Here are more specific signs that it's time to work with an agency:  

When you see your competitors ranking higher than you in Google's search results
When you have tried everything and you still don't see any meaningful results 
When your website traffic stays the same and you want more 
When you have a marketing budget and you need professional help so you can maximise your returns 
When you don't want to hire an in-house expert
Darren & the Webbuzz team have been a pleasure to work with so far.We engaged them for both website development and digital strategy + marketing for our Finance related firm.Darren was honest

...

and direct about his process from the get-go. No false expectations or promises, while still giving us confidence in the teams abilities. His finance background was also very useful when explaining our product and processes.Throughout the website build, he has been great at taking our thoughts and ideas into account, while still pushing back on points he finds important - a big plus.While we haven't reached the marketing stage of our agreement yet, Darren has provided great guidance during our higher level discussions surrounding digital marketing, and even moved us away from paying for services he offers that he doesn't believe would be a right fit, or provide a worthwhile return.Overall, very happy with the team so far, and excited to see where things go as we move into our Growth (digital strategy) stage.

read more
We have just completed a major rebuild of our website with Darren & Ben, I can't express how happy we are with the new site, the whole process was painless, the "boys" explained everything in plain

...

English. I would have no hesitation in recommending WebBuzz if you are considering web development and digital marketing.

read more
Brad A. Gunn
08:30 27 Aug 20
Darren, Ben & the team at Web Buzz have done a great job on our website & we are very happy with the end result.Designing & building a website is a big task and takes a lot of patience, knowledge

...

& understanding of our business to ensure it aligns with our company guidelines and values. Darren & Ben both communicated with us throughout the entire process of creating our Real Estate Website Design & overall we are pleased with Web Buzz.

read more
Ben and Darren are amazing!! They're always super helpful and understanding. They've made my medical website design soooo much better than before! Wish I knew them sooner.
Nikky Gordon
04:56 24 Jul 20
Darren, Ben and the team at Webbuzz helped with my startup businesses Website Design, Concept, CRM Set Up, Lead Capture, Digital Marketing strategy amongst a number of other projects! It took all

...

the stress off me as a Business owner and I was able to drive some serious growth from day 1 without having to rely on referrals from Centres of Influence etc. I'm continuing use of the services to help grow and scale my business. Highly recommended!

read more
Shaun Ganguly
00:20 11 Mar 20
If you're after an Australian SEO agency, Ben and the team at Webbuzz have been great.They've helped us increase our SEO leads and conversions over the 18 months we've been with them.Not only

...

that, they are always happy to share their knowledge, and explain their strategy. This means our staff can proactively aid in their efforts and help magnify the results.Thank you guys.

read more
Ramez Zaki
22:56 20 Nov 19
Webbuzz are amazing at SEO. I would't trust any other company with our SEO for the business. Although results take time, we have managed to gain increases across the board with leads and

...

conversion rates consistently for the past couple of years! Highly recommended

read more
Victoria Coster
05:43 07 Aug 19
Heartland Seniors Finance has an excellent partnership with WebBuzz. They understand our business, understand our customers and have delivered great results.
Andrew Ford
04:30 08 Aug 18
I've been using Webbuzz for my digital marketing for a few years now. I'm happy to recommend them. They are reliable and deliver on their promises - my website is much more visible on Google.
Prof. Stan Sidhu
07:20 26 Jun 18
WebBuzz is awesome! They created the website for my new business and I love it. Ben and Darren really know their stuff, they made the whole process super easy and delivered an exceptional website.
Melissa Charnock
04:51 06 Aug 15