Get Expert Google Analytics Help
Data is effectively useless in the absence of insight and action.

Get help from a Google Partner.




Website Analytics: The Key to More Sales
When it comes to digital marketing, data is king. And whether your main source of web traffic is SEO, pay per click, or social, Google Analytics is usually the analytics provider of choice.
As a business owner, you might think website analytics is boring. Nothing could be further from the truth! Web analytics allows you to track and measure almost any metric you can think of. It is the key to more sales.
In fact, no serious digital marketing agency in Australia would ever publish a website or start a digital campaign without first setting up tracking and analytics software.
At WebBuzz, we use data for pretty much everything – but especially to inform campaign strategy. We make analytics interesting for clients, by creatively interpreting the data to develop actions that will turbo-charge the marketing plan.
Our team of digital marketing experts can help you set up Google Analytics. Whether your require a basic or advanced Google Analytics installation, we'll get your digital campaigns optimised for data collection.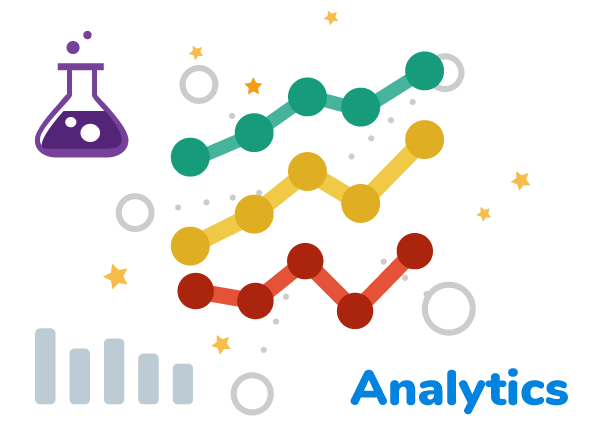 Get Data Insights. Boost Website Conversions
Attracting thousands of visitors to your website is nice. But ultimately, converting these visitors into actual paying customers is all that matters.
The beauty of Google Analytics is that even a glimpse of the data can provide amazing insights. It can help you identify the design changes needed to increase conversion rate, new revenue opportunities, or the bad conversion paths costing you money .
Webbuzz is an expert in Google Analytics conversions. We can help optimise your marketing funnel so that data drives your sales pipeline:
Custom analytics dashboards
Google Tag Manager
Event tracking
Goal completions
Multi channel funnel reports
A/B Testing
Conversion tracking
Google Analytics Case Study Australia

As a Google Analytics expert agency based in Sydney, Webbuzz was able to generate 1057 leads in the first year of our campaign for an Australian non-bank lender.
Increase in website traffic since launch
Leads generated in one year
Increase in number of keywords ranking in Google
FAQs About Google Analytics Agencies
Why Use an Agency to Set Up Google Analytics?

The quality of your website data feeds directly feeds into the effectiveness of any digital campaign. Yet poorly configured Google Analytics installations are a common problem in business websites across all industries in Australia.

Setting up and optimising Google analytics to track the right type of data can be tricky.

It requires focus, experience and a good understanding of the commercial objectives of the business.

An agency with specialist analytics expertise can help you get it right fast, saving you a lot of time and money.

How Does an Agency Use Google Analytics (GA)?

Ideally, an agency should proactively work with the business owners to help them setup and optimise web analytics data. Here are the typical steps we follow at Webbuzz:

Conduct a comprehensive audit of your Google analytics to establish a 'baseline' of traffic flows, and identify any problems.
Consult with the business to establish the most important metrics, before setting up goals that map the step-by-step conversion funnels.
Integration of any other key web apps and customised campaigns into GA.
Use Google Analytics to provide clients with regular, ongoing reporting.

(The data insights drawn from analytics reports help track online agency and campaign performance, as well as identify new marketing opportunities).

When Do I Need Agency Help With Google Analytics?

Here are the common signs that it's time to partner with a Google Analytics agency:

You are launching a new website
You are not familiar with Google Analytics but you have heard it is important for online campaigns
No one in your company knows Google Analytics
Your current digital marketing agency is not giving your results
You want to skyrocket your sales and you need help from Analytics experts to setup your Google Analytics account
You considered hiring an in-house analytics expert but you can't find the right person within the available budget
You need help in setting up business goals in Google Analytics

At WebBuzz, we combine our technical know-how and creativity that helps business owners beat their competition. We work with businesses in Adelaide, Brisbane, Melbourne, Perth, Sydney and anywhere across Australia.

What Is Google Attribution?

Google Analytics Attribution, or simply Google Attribution, is a tool that measures the performance of your online marketing channels.

Google acquired the startup Adometry in 2014. It later transformed its technology into Attribution 360, which is now included in the premium version of Google Analytics 360.

This tool helps track the customer journey through each of their online touchpoints. It helps you define the most effective digital channels for your business.

(If you're overwhelmed with this 'techspeak', just give us a call so we can explain how Google Attribution can help your business).
We engaged Webbuzz for digital marketing strategy, content, lead generation, analytics, and conversion optimisation. Their work is consistently excellent, and has already moved the dial for us in a big way.

Antoinette Tyrrell

CCO - Retirement Essentials
I've really enjoyed working with Webbuzz, it's a genuine partnership, they understand our business, they understand our customers, they understand what we are trying to achieve.

Andrew Ford

CEO - Heartland Seniors Finance
After working with Webbuzz, I'm a total convert to the power of online marketing. We now have a website that's an exciting new sales channel for our business. In just a few months it's attracted hundreds of leads and is already adding to sales and revenue

Andrew Tynan

Tynan Financial Planners
Three months ago, all we had was an idea to focus our business on aged care. Now thanks to Webbuzz we have a new brand, a website that's generated 160 leads so far, and revenue in the bank. I'm blown away.

Phil Reid

Sydney Aged Care Financial Advisers
WebBuzz is awesome! They created the website for my new business and I love it. Ben and Darren really know their stuff, they made the whole process super easy and delivered an exceptional website.

Melissa Charnock

Luxe Financial