Adapt your marketing for crisis.
Cut your Digital Marketing costs by up to 86 per cent*.
Outsource key marketing functions
Save on your labour costs & ease cashflow.
Stay in touch with your customers
Keep your essential marketing going during a downturn.
100% remote solution
We use video conferencing, & online collaboration tools to deliver services.
Save on labour costs
Cut your wages bill & what you spend on contractors.
Keep your business alive.
Transition to 'virtual marketing'.
Worried about your overheads in the face of declining revenues?
You don't have to turn off your marketing, there is a solution.
Our 'Virtual Marketing Team' service gives you access to a team of elite professional marketers, at rock-bottom prices. It's just what you need to keep your marketing on 'life support' during difficult times.
Instead of paying wages & contractor fees, you can outsource essential marketing functions to 5-star Sydney digital agency, Webbuzz.
Save $1,000's in marketing costs every month!
3 x affordable plans to help you stay profitable.
Zombie
Just the bare minimum to keep you going.
Survivor
All the core essentials to keep sales 'ticking over'.
Commander
For growing businesses with more complex needs.
Don't see what you need here? Ask us about additional 'bolt on' services.
Zombie
$

99

Per Month

$795*

/ Per Month
Tasks
Email marketing x 1 send
Social media posts x 10
CRM x 2 automation tasks
Blog article writing x 1
Post blog to website x 1
Support
1 x video meeting
Help desk
Online project management
Free Efficiency Audit
$495 set up fee
(prices exclude GST)
Get Info Pack
Survivor
Most Popular
$

99

Per Month

$1,950*

/ Per Month
Tasks
Everything in Zombie, x 2
Ads Campaign Management
Google Ads – Basic
Facebook ads – Basic
Google Analytics Review
Basic reporting
Support
Everything in Zombie, plus
Chat support
SEO keyword tracking
1 x extra video meeting
$695 set up fee
(prices exclude GST)
Get Info Pack
Commander
$

99

Per Month

$3,590*

/ Per Month
Tasks
Everything in Zombie, x 4
Ads Campaign Management
Google Ads – Standard
Facebook ads – Standard
Google Analytics Review
Graphic design (Basic)
Data studio reporting
Support
Everything in Zombie, plus
Chat support
SEO keyword tracking
2 x extra video meetings
$895 set up fee
(prices exclude GST)
Get Info Pack
SOME PLATFORMS WE WORK WITH







Core Digital Marketing Services
Years Of Combined Experience
1
Dedicated Account Manager
*Outsource Marketing Case Study:
Digital Marketing Employee vs Virtual Marketing Team
Example:
The current average salary for a full time employee digital marketing coordinator in Australia, is about $65,000 + super.
Rather than hire a digital marketing coordinator, you could choose to engage Virtual Marketing Team to manage your essential digital marketing campaigns and activities.
The savings are substantial, and you will enjoy:
Better cash-flow, less stress
High performance digital marketing
Online project management platform
Regular video meetings
| | | | |
| --- | --- | --- | --- |
| | Zombie | Survivor | Commander |
|  Employee Cost |  $71,175 |  $71,175 |  $71,175 |
|  Virtual Markerting Team |  $9,948 |  $28,033 |  $48,372 |
|  Annual $$ Savings |  $61,227 |  $43,142 |  $22,803 |
|   % savings |  86% |  61% |  22% |
GET INFO PACK
About Webbuzz
Webbuzz is a leading full-service digital marketing agency, based in Sydney Australia. Since 2014, Webbuzz has generated over 150,000 leads for local business across a wide variety of industries.
Webbuzz specialise in Search Engine Marketing (SEM), Social Media Marketing, Search Engine Optimisation (SEO), video marketing, graphic design and content creation.
The core local management team are supported by a highly skilled team of employees, and a global network of specialist contractors who can get just about any job done.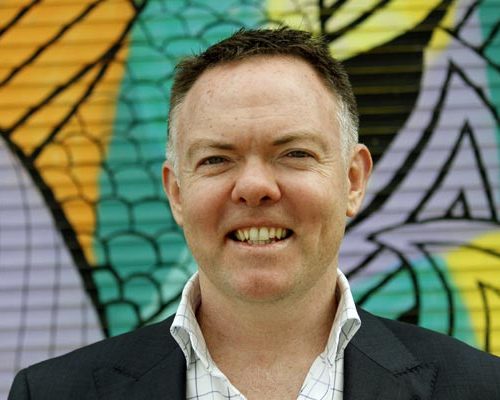 Darren is an award-winning entrepreneur, with a proven track-record of online success. An insightful digital strategist, he is an in-demand speaker at business events on the topic of online marketing and digital disruption, and regularly features in the media.
Darren is a specialist digital marketing expert in:
Digital strategy
Search Engine Marketing (SEO marketing)
Conversion copywriting
Content marketing
Video scriptwriting
Google adwords management
B2B marketing & Linked In
Darren has substantial experience across a diverse range of industries, including:
Financial services
Fintech
Real estate
Law & legal services
Health & medical
Building & construction
Seniors marketing
His career began with corporate roles in Westpac and Challenger before launching his first business, Seniors First, in 2006. Darren got into SEO and internet marketing early. Prior to founding the Webbbuzz agency, his SEO marketing for Seniors First out-ranked the big banks on Google Australia.
In 2012, with co-founder and friend of 20 years Ben Carew, Darren built and launched a tech start-up which in 2013 was awarded as one of the top 100 Innovations in Australia.
Darren is constantly looking for new ideas he can apply to client campaigns, and is an avid student of the world's best marketing leaders. Most recently he has devoured podcasts by Seth Godin (Akimbo), Reid Hoffman (Masters of Scale), and Gary Vee.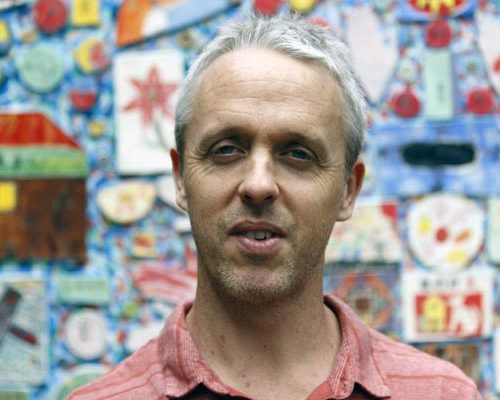 Ben is an highly-skilled web developer-entrepreneur and is the chief 'growth marketer' at Webbuzz. He is a talented designer, but is increasingly obsessed by 'data', customer journeys and conversion.
Ben is a specialist digital marketing expert in:
Technical Search Engine Optimisation (Technical SEO)
Google analytics
Conversion rate optimisation (CRO)
Facebook marketing
Graphic design
Web development
Ben has direct experience in many industries, including:
Professional services
Retail
Tech start-ups
Property
Government & not for profit
eCommerce
Ben graduated from UWS with Bachelor of Communication and a few years later founded Illegal Design, a boutique Sydney-based design and web development business. Ben's work has attracted prominent clients from government, private enterprise and academia.
Ben is passionate about marketing technology, and is a huge fan of technical SEO gurus Neil Patel, Brian Dean and of Conversion XL. At Webbuzz, he is responsible for the program of continuous learning that is central to the success of the agency.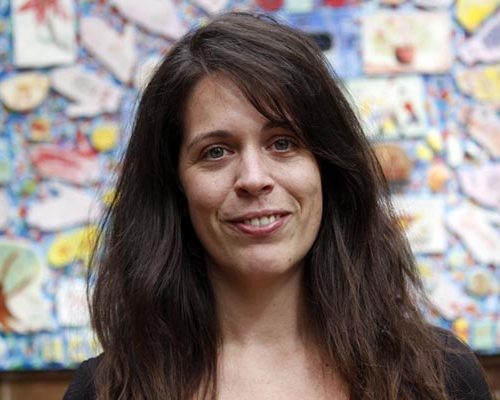 Anna is a skilled digital marketer with years of experience in online content, digital marketing, eCommerce platforms. Prior to joining the Webbuzz agency, Anna has been working for different online retail companies, developing her content marketing expertise while also writing freelance for several blogs of note.
Anna is a digital marketing expert in:
Instagram marketing
Facebook advertising
Google Ads
Copywriting
Video production
Video editing
Email marketing
Anna has direct experience in these industries:
Fashion
Retail
eCommerce
Tourism
Finance
Food & Beverage
Anna is an AdWords and Video Marketing Google certified, C1 IELTS accredited and writes in four different languages. She is a quick learner and pride herself in excelling in any challenge she takes on.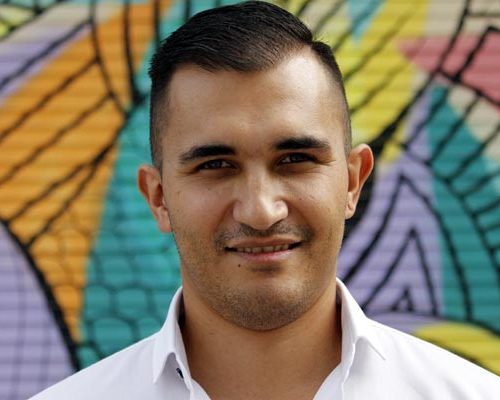 Hamiora, or 'Hami' for short, has a background in sales and client relationships and is strongly motivated to achieve results for clients of the Webbuzz agency. He enjoys working closely with businesses to understand their target customers and core digital marketing objectives, in order to ultimately grow their sales.
Hami is a digital marketing expert in:
Customer relationship management (CRM) platforms
Website SEO traffic analysis
Lead generation
Lead conversion & Lead nurturing
Sales management
Hami is a native Kiwi, and is keenly interested in the evolving digital landscape and how and tech keeps changing marketing strategy, lead generation, and website development.
At Webbuzz, he is the link between clients and the Webbuzz team. He plays an important liasion role with the digital strategy and production teams, ensuring that communications between agency and client are always clear, and that each project is implemented on time - and on budget.