If you're running a Financial Technology ('FinTech') company (or about to launch a start-up) then FinTech marketing is probably on your mind.  What's the best way to promote your disruptive/ground-breaking/game-changing/ FinTech to the world?
SPOILER ALERT: unless your business is a 'fast-follower' that can mimic proven marketing strategies established by the market leader there's no easy answer.
If your tech really IS that novel, or perhaps the way your FinTech applies existing technology has essentially created a new category, then you've got an interesting challenge ahead: it's called 'educating the market'.
FinTech Marketing – B2B vs B2C
FinTechs who work in the B2B space enjoy an advantage here; industry verticals are smaller and cheaper to penetrate than consumer markets. However, if your FinTech is a broad-based B2C and unless you can leverage some significant partnerships, you could be staring down the barrel at a long, expensive, process of market education before the conditions are favourable for scaling.
The aim of this post is to provide a useful summary of the best marketing ideas, trends and tips for FinTech founders and leadership teams. Marketing agencies who work with FinTech clients usually find the key objectives come down to the following:
Establish trust and credibility (a key challenge for any new financial services brand)
Educate the market as quickly and cost-effectively as possible
Get people talking about – and evangelising for – the FinTech brand
Build a 'flywheel' of customer acquisition that generates sales and revenue growth
Below, I've listed what I think are the most important strategic decisions needed to achieve these goals.
1. Great FinTech product design
It might sound counterintuitive (especially coming from a director of a digital agency), but your first and most powerful marketing opportunity has nothing whatsoever to do with the bright people who populate marketing agencies.
To paraphrase the Clinton presidential campaign: "It's the product, stupid."
A FinTech with a product that solves a BIG problem for lots of people in a new, compelling way is an easy sell. Build a truly great product, and a lot of marketing problems suddenly disappear. Good marketing can still sell a 'dog' of a product of course, but it will generally take longer and cost more.
KEY TAKE-AWAY:
Validate assumptions, follow the
lean methodologies
, and build a great product with native 'viral' growth potential.
2. Good digital strategy
Before your FinTech even writes a line of code, a basic digital strategy should be evident in the business plan and product design. At a minimum, answers to these questions should be clear:
What problem(s) are you solving
Who has the problem
When do they have problem
Why is your FinTech the solution they need
How does your FinTech solve the problem and add value
What are the psychological barriers for users to sign up
A digital marketing services agency can help develop a strategy for your FinTech marketing, based on these core principles. Consider engaging an agency for help with customer profiling, buyer personas, and market segmentation in the early stages before launch – it will clarify messaging and save on ad spend.
CASE STUDY: 
 we recently developed an 'early adopter' buyer persona for a FinTech client which was integral to the success of their launch.
KEY TAKE-AWAY:
Don't rely on hunches, get a good mix of qualitative and quantitative data to inform your decision making. Take a look at
Mechanical Turk
,
Pollfish
, and
Qualie
. 
3. Brand development for FinTechs
The best branding strategy for a FinTech will be largely determined by the nature of the problem it solves, and the demographics of the target market. There is no single 'right answer'. However the brand development process for tech start-ups, as laid out by Guy Kawasaki in the Art of the Start, should be observed in most cases:
A short single word – for memorability
Unique spelling or syntax – to stand out in search engines
Descriptive, or evocative, of the service – to signal the value proposition
A name that can function as both a noun and a verb – to embed in the language and promote viral growth
There will always be exceptions to these 'rules' eg; an older demographic may not take well to unusual spellings or exotic syntax.
Nevertheless, success in FinTech is strongly correlated with those founder teams who 'bake in' their marketing strategy at the conceptual level. The ultimate is to develop a brand identity that functions as an idea virus which users actually WANT to share.
CASE STUDY:
Australian sensation Afterpay is a brilliant example of branding that's 'baked in' to the product concept.
Their founding story
 shows what can be achieved when strategy, product design and branding come together
before
the technology.
Just my opinion, but here are some of the best examples of FinTech branding that conform to the rules above: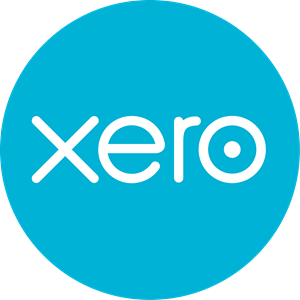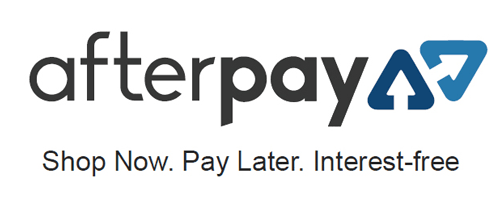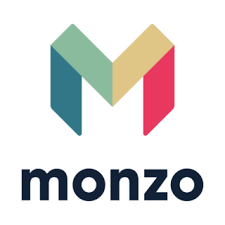 KEY TAKE-AWAY:
If you've developed the technology, or perhaps you have 'proof of concept' but the brand is still a blank slate then take a deep breath – you're on the precipice of a momentous decision. This is the time to engage a branding agency. You only get one shot to get your FinTech brand right… 
4. Finding the Best FinTech marketing channels
When scaling growth (particularly if you're still in cash-burn phase) it's all about cost per acquisition (CPA). So finding the channel that can deliver large volumes of users for the lowest cost is the path to glory! At this point 'attribution' is king, so effective analytics and reporting of data is critical.
All the usual online channels such as Pay per click advertising (PPC), display, social media will probably figure in the mix for lead generation and branding, but a few deserve special comment.
Search engine optimisation.
I think SEO is an underrated channel for FinTechs. Yes it's a medium-term strategy that requires patience, but get it right and it's a 'free' source of traffic which can slash your overall CPA. The superior UX of most FinTech platforms is a perfect fit for today's Google algorithm which is speculated to be heavily weighted towards user experience signals.
CASE STUDY:
our local Australian SEO services recently ranked a FinTech client on page 1 of Google for high-volume target keywords within just six weeks. This was a freakish result, which I'm convinced was partly due to the excellent UX of the client site.
Public Relations (PR) in FinTech
Media publicity is an essential channel for most FinTech businesses. Aside from building 'buzz' about the brand, it has the virtue of being 'free' (less agency costs). Although FinTech is very 'hot' with journalists, you still need to have a great story in order to get exposure. Here are five key FinTech PR tips:
Be remarkable. Embrace the Purple Cow effect.
Focus on the 'why'. What is your founding story? Why did you build this thing (aside from the pot of cash)
Have a vision. How will your FinTech change the world?
Big numbers help. What amazing growth metrics demonstrate your importance?
Have case studies ready. Real people who've used your app and are willing to speak to media will make PR easier.
Partnerships
Corporate partnerships might be dull and boring, but when interests are aligned and the chemistry is good they can work wonders for your growth. FinTechs who can establish meaningful partnerships with larger, older organisations also get the benefit of credibility association, and the joint press release announcing the partnership is another valuable publicity opportunity. What's the old cliche? WIN-WIN-WIN.
CASE STUDY:
In Australia, business lending FinTech Prospa leveraged relationships with distribution partners such as mortgage brokers and bank Westpac to power early growth.
KEY TAKE-AWAY:
Try all the obvious channels and test and measure as you go to find the most efficient channels for customer acquisition – then double down on what works.
5. FinTech Content Marketing
Whether you need to educate the market, establish trust or improve conversions, 'content' will almost certainly form a large part of the solution.  Once a comprehensive digital strategy is in place, a content marketing agency can help you create the amazing content you need. Here are just a few Fintech content marketing ideas to consider:
Explainer videos
Founder podcast (especially good for B2B)
Staff blogs
Customer video testimonials
Knowledge base articles
Infographics
KEY TAKE-AWAY:
Always ensure  any content aligns to your brand values, and that it's developed with clear (measurable) objectives.
BONUS TREAT:

The Best FinTech advertising campaigns

Thanks for reading this (rather long) blog post. I believe FinTech is the future of financial services and banking, and the marketing of these platforms, apps, websites is fascinating topic.

If you've made it this far you deserve a reward, so I'll leave you with a little inspiration from around the globe – some of the best ever FinTech advertising campaigns.

Cheers, Darren
From the United States (U.S) – Wealthsimple.com
From the United Kingdom (U.K) – iZettle.co.uk
From New Zealand (NZ) – Harmoney.co.nz