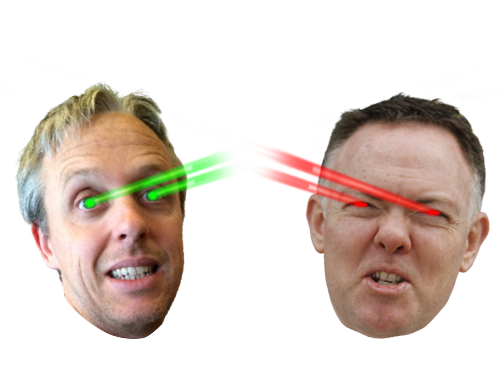 Data nerds with marketing superpowers.
Learn about the Webbuzz story and the remarkable digital marketing experts who will power the growth of your business.
GET IN TOUCH






Webbuzz story: why we started a digital agency
Way back in 2014, our founders Ben Carew & Darren Moffatt had just come off the back of working together in a tech start up called Housenet.
They had learnt the valuable art of 'Growth Hacking', but noticed that while these powerful techniques were quite common in the tech industry, they were largely unavailable to the average entrepreneur.
So they made it their mission to 'change online marketing for the better'.by bringing these techniques to the wider market of Australian small and medium size businesses.
Today, our founders and the team still get excited when our work makes a difference. We've collaborated with a multitude of entrepreneurs, working 'on the inside' in hundreds of businesses.
So we've seen a lot; the good, the bad, and the ugly. We've observed that real success is no accident; strategy is essential, as is a laser-focus on the details.It's about delivering amazing customer value, day after day.
The unique story of our agency is a never-ending quest for learning. Whether it's Facebook marketing, SEO, Google Ads, or content creation, we're always striving for the latest best practise.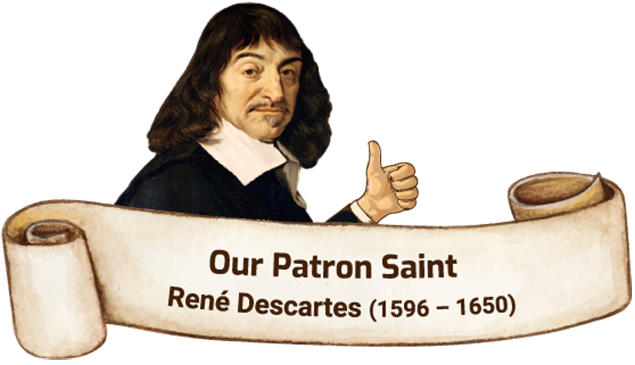 René Descartes was a seriously hardcore French philosopher dude who was a massive influence on modern western thought.
He was a complete mofo in the fields of mathematics & science. He broke new ground in economic theory, psychology – and even inspired Alan Turing to create computer science.
We love René because he was a rationalist, an innovator, & keen student of the human condition. If he was alive today he'd totally be a data nerd with marketing superpowers.
Viva le René!
What we do (and why we're different)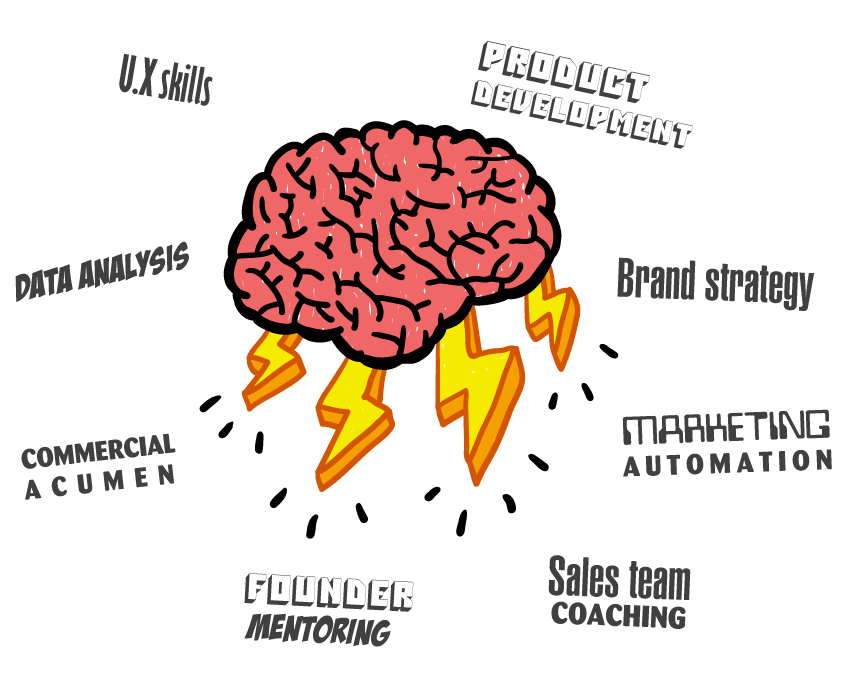 Webbuzz is a boutique, full-service Australian digital marketing agency of web marketing experts based in Sydney. We work with entrepreneurs and SMEs across Australia who want to launch or scale a product, service, or venture.
If you want to grow, we've got the hunger, skills and smarts to make it happen.
Unlike larger agencies, we're not a 'sausage factory' with dozens of juniors spewing out ineffective, meaningless work that you pay for.
We won't take you (or your marketing budget) for granted. You'll never be just another 'cog in the wheel' in our agency.
We're also so much more than 'just a marketing agency'. We bring a unique mix of additional skills that are super-valuable to entrepreneurs:
Our Values
We exist to boost engagement with your business across online channels. Our job is to power your sales growth. We do this with effective digital marketing and a culture of accountability.
WHEN YOU WIN, WE WIN.
We know that when your campaigns do well, it's great for our business too. For us, it's a true partnership.
GENEROUS BY NATURE.
You'll find us to be open and transparent, and we're always happy to share knowledge.
DON'T BE BORING.
Boring content is a luxury advertisers can't afford these days. Sharp creative direction is our secret weapon.
DATA RULES, OK?
Digital marketing is a mix of science, creativity and psychology. But the stakes are too high for 'hunches'. We are data-driven to our core.
The Webbuzz Trophy Room
2016 we achieve Google Partner status
2017 our work wins 'Best Digital Presence Award' for a client
2018 an animated video we produced for a client gets featured on ABC TV show 'the Checkout"
2019 We rack up over 150,000 leads generated for clients!
2020 Webbuzz get featured by the Australian Govt as a 'digital marketing expert'.
2020 We launch Nerds of Business podcast which reaches #3 on the Apple charts!
2021 another one of our client videos leads to the investment in their business by a $74 BILLION bank





Meet our team of digital marketing experts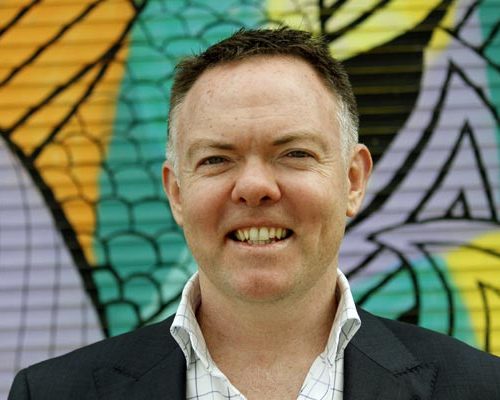 Darren is an award-winning entrepreneur, with a proven track-record of online success. An insightful digital strategist, he is an in-demand speaker at business events on the topic of online marketing and digital disruption, and regularly features in the media.
Darren is a specialist digital marketing expert in:
Digital strategy
Search Engine Marketing (SEO marketing)
Conversion copywriting
Content marketing
Video scriptwriting
Google adwords management
B2B marketing & Linked In
Darren has substantial experience across a diverse range of industries, including:
Financial services
Fintech
Real estate
Law & legal services
Health & medical
Building & construction
Seniors marketing
His career began with corporate roles in Westpac and Challenger before launching his first business, Seniors First, in 2006. Darren got into SEO and internet marketing early. Prior to founding the Webbbuzz agency, his SEO marketing for Seniors First out-ranked the big banks on Google Australia.
In 2012, with co-founder and friend of 20 years Ben Carew, Darren built and launched a tech start-up which in 2013 was awarded as one of the top 100 Innovations in Australia.
Darren is constantly looking for new ideas he can apply to client campaigns, and is an avid student of the world's best marketing leaders. Most recently he has devoured podcasts by Seth Godin (Akimbo), Reid Hoffman (Masters of Scale), and Gary Vee.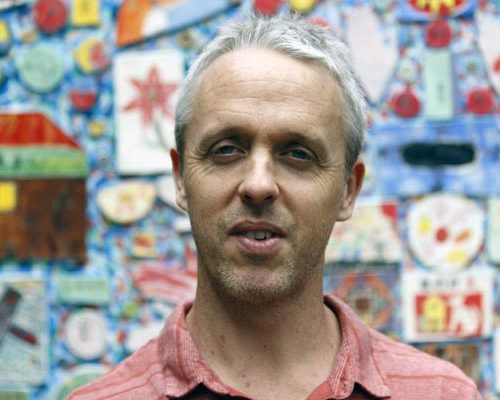 Ben is an highly-skilled web developer-entrepreneur and is the chief 'growth marketer' at Webbuzz. He is a talented designer, but is increasingly obsessed by 'data', customer journeys and conversion.
Ben is a specialist digital marketing expert in:
Technical Search Engine Optimisation (Technical SEO)
Google analytics
Conversion rate optimisation (CRO)
Facebook marketing
Graphic design
Web development
Ben has direct experience in many industries, including:
Professional services
Retail
Tech start-ups
Property
Government & not for profit
eCommerce
Ben graduated from UWS with Bachelor of Communication and a few years later founded Illegal Design, a boutique Sydney-based design and web development business. Ben's work has attracted prominent clients from government, private enterprise and academia.
Ben is passionate about marketing technology, and is a huge fan of technical SEO gurus Neil Patel, Brian Dean and of Conversion XL. At Webbuzz, he is responsible for the program of continuous learning that is central to the success of the agency.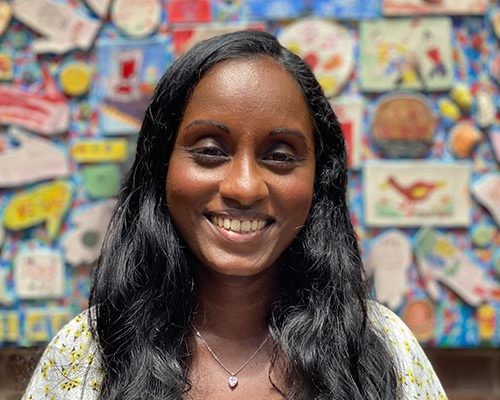 Sudeshini is an experienced digital marketer with over 10 years of experience in digital marketing, eCommerce, Social Media across many marketing channels and platforms.
Before joining Webbuzz, Sudeshini has been working with an award-winning digital marketing company in South Asia, building strategies, managing, and training a team of Digital Marketing Analysts who focus on planning, implementing, and managing PPC/SEO and Social Media campaigns for multi-national travel industry, financial and eCommerce clients across Asia Pacific Region. Recently, Sudeshini has been working as a Freelancer in financial and non-profit industries in Australia.
Sudeshini is a digital marketing expert in:
Digital strategy
Google Ads
Facebook Advertising
LinkedIn Advertising
Instagram Advertising
YouTube Advertising
Google Analytics
Search Engine Optimisation (SEO)
Copywriting
Email Marketing
Sudeshini has direct online marketing experience in these industries:
eCommerce
Finance
Real estate
Travel & Tourism
Education
Food & Beverage
Non-Profit
Manufacturing
Tech Start-up
Sudeshini is a Google Ads and Bing Ads certified professional with a master's in business administration from Anglia Ruskin University (UK) and a professional postgraduate diploma in Marketing from CIM (UK). She is also has years of volunteer experiences in USA and was recognised for Fort Collins Human Relations Award, by the City of Fort Collins, Colorado, USA.
Sudeshini is a quick learner and enjoy complex and challenging projects with pride in excelling.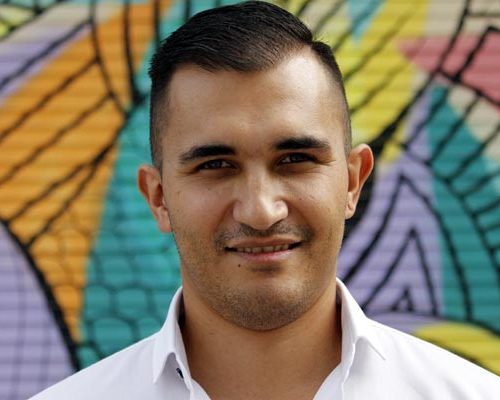 Hamiora, or 'Hami' for short, has a background in sales and client relationships and is strongly motivated to achieve results for clients of the Webbuzz agency. He enjoys working closely with businesses to understand their target customers and core digital marketing objectives, in order to ultimately grow their sales.
Hami is a digital marketing expert in:
Customer relationship management (CRM) platforms
Website SEO traffic analysis
Lead generation
Lead conversion & Lead nurturing
Sales management
Hami is a native Kiwi, and is keenly interested in the evolving digital landscape and how and tech keeps changing marketing strategy, lead generation, and website development.
At Webbuzz, he is the link between clients and the Webbuzz team. He plays an important liasion role with the digital strategy and production teams, ensuring that communications between agency and client are always clear, and that each project is implemented on time - and on budget.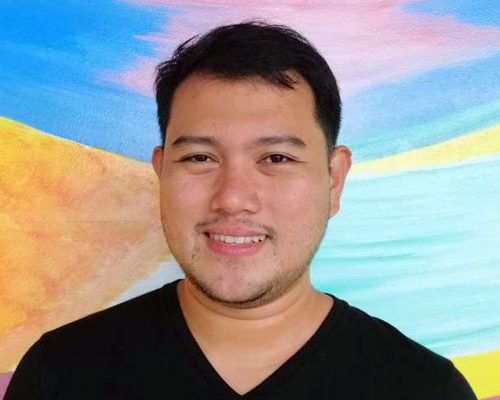 Arlan has been part of WebBuzz since 2015.
He is a trilingual literary writer and was news director for a local radio station in Legazpi City, Albay.
Certified in Inbound Marketing by HubSpot, Arlan is proficient in writing high-value pieces for our clients in the form of blogs, email autoresponders, ad copies, whitepapers, and other digital marketing content.
He is also certified in Google Search Ads and a licensed insurance advisor in the Philippines.
Arlan is a digital marketing expert in:
• Copywriting
• Ad metrics monitoring
• Content management
• Social media management
• Search engine optimisation
Arlan has experience in these industries:
• E-commerce
• Financial services
• Fintech
• Health services
• Retail
• Government agencies
• Cultural work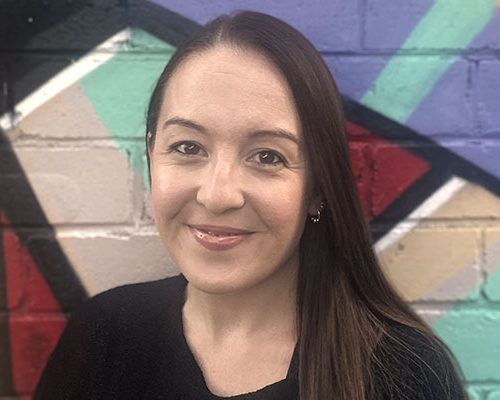 Mia has recently arrived at our Webbuzz headquarters, carrying with her a 13+ year background in administration & event management. Mia has previously worked alongside & completed events for;
• Premier & Cabinet
• Commonwealth Bank of Australia
• Westpac
• Mitsubishi Electric,
• Ernst & young - to name a few.
In a new industry and a new varied role for Mia, she works closely with our office team, especially our CEO, Darren Moffatt, to assist in any way she can across the office space, to ensure a smooth workflow for all the team & to ensure all our Webbuzz client's requirements are met.
Mia is passionate for organisation & seeing all our Webbuzz clients succeed along the way.







Digital Marketing Expert FAQs
What is a 'digital marketing expert' and what do they do?

You can call someone a 'digital marketing expert' if he or she has extensive knowledge and experience in using digital channels to build brand awareness and generate leads for a business.

Digital marketing experts should have advanced knowledge of:

Websites
Social media
Search engine optimisation (SEO)
Email campaigns
Online advertising
Digital analytics
Conversion rates
Using online platforms to help business achieve its goals.

Beyond the basics, a digital marketer should also know how to use analytics to spot the weak points in the company's digital marketing strategy and develop solutions to improve performance.

Businesses usually hire a digital marketing expert to take care of the overall digital strategy or just provide consultation work on a specific aspect such as social media, SEO, conversion rate optimisation, etc.

How do you find the best digital marketing expert for your business?

The first step in finding the most suitable digital marketing expert for your business is to be clear on your marketing needs.

Do you need to redesign your website? SEO? Google Ads? Social Media?

And take a closer look at your marketing team. Are they equipped with the right skills and know-how to strategise and execute the most effective campaigns to help your business?

What are the marketing strategies that you suspect your competitors are doing but you haven't gotten around yet?

These basic questions can help you identify the right type of digital marketing expert to help your business.

Who qualifies as a 'digital marketing expert'?

Even though some universities and community colleges in Australia are now offering digital marketing courses, there's no single authoritative body that bestows the title, so it is often difficult to discern real experts from the wannabes.

At a minimum, you should choose an expert with the most of the following qualifications:

Educational background in marketing, communications,  business, design, commerce, or related fields 
Direct entrepreneurial experience 
At least five years of managing business-oriented digital marketing strategies 
Proven track record in bringing results to a verifiable list of clients

You may waste a lot of time and money if you work with someone who poses as an expert but in reality has entry-level skills and zero experience.

So you need to do your due diligence, explore around and always check the portfolio and client testimonials.

When should I hire an online marketing expert for my business?

Ideally, you should hire the expert before you launch your business.

This will help you come up with a plan for discovering your target market, developing the messages that will best resonate with customers, and the most suitable digital channels for disseminating your message.

If your business is already operational, here are the common signs that it's time to hire a digital marketing expert:

Your website is not getting enough traffic
You have seen your competitors running ads on Google or Facebook
You've tried conventional advertising but it's not helping you make money