SEO Reseller Services You Can Rely On
Join our White Label Local SEO Program to Become a 'Reseller'
GET IN TOUCH
We're a Google partner SEO outsourcing firm
SOME PLATFORMS WE WORK WITH




Offer SEO To Your Clients. Boost Revenue As An SEO Reseller.
Are you a small agency or freelance web designer with clients who often ask about Search Engine Optimisation (SEO) services?
Or perhaps you're an Australian marketing consultant who wants to help clients dominate Google, but you don't have the time or expertise to deliver an 'in-house' service, like a local SEO company.
Our White Label Local SEO program is the perfect solution. WebBuzz is a leading local search marketing agency with the team of Sydney SEO consultants and technicians you need to support clients.
We invite you to partner with us an SEO reseller. Your business will benefit in the following ways:
A new low-touch source of revenue
Monthly recurring income stream
100% ethical SEO service provider
Genuine results for your clients
Transparent weekly work reports
Help desk support
Monthly 'unbranded' seo audits and reports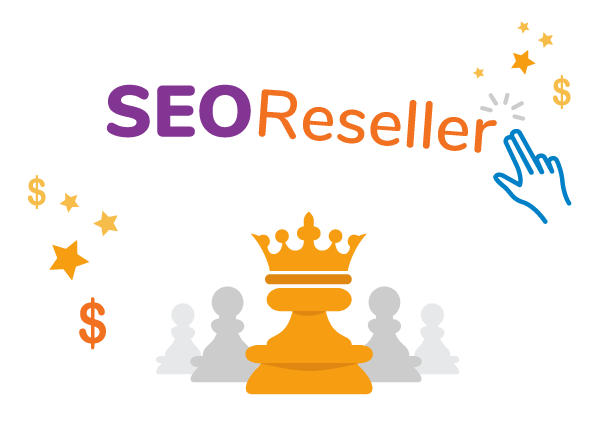 Cut Your Agency Costs with SEO Outsourcing
An alternative to outsourced SEO is to build your own in-house SEO service solution from scratch. This can be risky however, and is fraught with pitfalls:
Hiring bad SEO staff or contractors
Learning the intricacies of a new digital marketing service
Upsetting important clients with poor SEO results
The cashflow pressure of additional labour costs
Keeping up with regular Google algorithm changes
Digital agencies who offer SEO as an in-house service, also need to cover all the associated overhead expenses such as salary of SEO consultants, subscription to SEO tools, and so on.
But through SEO outsourcing, you can immediately cut all these costs – whilst still offering the service to paying clients (and enjoying the revenue that flows from that).
By partnering with WebBuzz as an SEO reseller, you can retain clients, boost cash flow, and cut agency costs This will give you the chance to focus on what you do best. Then, when your clients are amazed by the results of our SEO campaigns, you can take all the glory.
Calculate Outsource SEO Costs
Australian SEO Case Study

As a leading Australian SEO company, Webbuzz is proud of the results we get for clients. In this SEO Case Study for an Australian non-bank lender we achieved a 1,733% increase in the number of keywords ranking on Google.
Increase in website traffic since launch
Leads generated in one year
Increase in number of keywords ranking in Google
FAQs About SEO Reseller Services
'White Labeling' is a common business practice. It's when two companies establish a special partnership where a supplier agrees to deliver a service to the customers of another company, but under the brand of that other company – not their own.

So if you have a client who is looking for SEO services, you don't need to send them elsewhere. If you are a white label SEO reseller, you can offer your clients a comprehensive SEO solution under your own brand, but another company (such as Webbuzz) does the actual work.

Chances are, you already have a core group of clients that you want to retain for a long-term commitment. Businesses who need online marketing services will usually require SEO work. 

So if you are a white label SEO reseller, you will enjoy a competitive advantage by being able to offer a complete online marketing service. 

How do SEO reseller services work?

Basically, you outsource SEO work to the external provider, who will bill you at 'wholesale SEO' rates. As the reseller, you are then able to add a margin on top which you can then sell 'retail' to your clients.

The outsourced SEO provider does not engage directly with your clients, and their brand does not appear in any client reports. All services and communications are 'white labelled' under your brand. You are responsible for all client liaison and relationship (which justifies your retail margin).

Here's a glimpse of the process WebBuzz employ with our Australian SEO reseller partners:

Reseller provides SEO work brief
Webbuzz quote wholesale SEO costs
Our SEO team will draft a plan for your client
You discuss the plan with your client
Once the plan has been approved by the client, we will do the work such as keyword research, copywriting, content marketing, link building, and other necessary SEO work
You send the deliverables to your client for feedback
You can then bill your client monthly for the retail cost of ongoing SEO (with your margin for client contact etc)

Who can become an SEO reseller in Australia?

WebBuzz welcomes SEO reseller partners from a wide range of industries and professions across Australia: 

Website designers and developers
UX / UI designers 
Business consultants 
Copywriters
Web hosting companies
I.T companies 
Freelance writers
Social media marketers 
E-commerce specialists
Content managers & strategists
Online advertising specialists
Email marketing specialists
Marketing consultants
Digital marketing agency owners 

If you're not mentioned in the list above and you are interested to become a reseller for White Label local SEO, please feel free to call WebBuzz on 1300 41 00 81. 

Why should I outsource SEO to become a local SEO reseller?

Outsourcing SEO to become a local reseller is a real win-win-win. 

WebBuzz offers competitive wholesale SEO rates, so you can add margin and make a profit even without doing most of the work. 

Your clients will benefit from more traffic back to their websites, more online conversions, and higher visibility on search engines such as Google. 

Perhaps best of all, you can channel your attention into growing your business on the back a new recurring source of monthly revenue.
We engaged Webbuzz for digital marketing strategy, content, lead generation, analytics, and conversion optimisation. Their work is consistently excellent, and has already moved the dial for us in a big way.

Antoinette Tyrrell

CCO - Retirement Essentials
I've really enjoyed working with Webbuzz, it's a genuine partnership, they understand our business, they understand our customers, they understand what we are trying to achieve.

Andrew Ford

CEO - Heartland Seniors Finance
After working with Webbuzz, I'm a total convert to the power of online marketing. We now have a website that's an exciting new sales channel for our business. In just a few months it's attracted hundreds of leads and is already adding to sales and revenue

Andrew Tynan

Tynan Financial Planners
Three months ago, all we had was an idea to focus our business on aged care. Now thanks to Webbuzz we have a new brand, a website that's generated 160 leads so far, and revenue in the bank. I'm blown away.

Phil Reid

Sydney Aged Care Financial Advisers
WebBuzz is awesome! They created the website for my new business and I love it. Ben and Darren really know their stuff, they made the whole process super easy and delivered an exceptional website.

Melissa Charnock

Luxe Financial