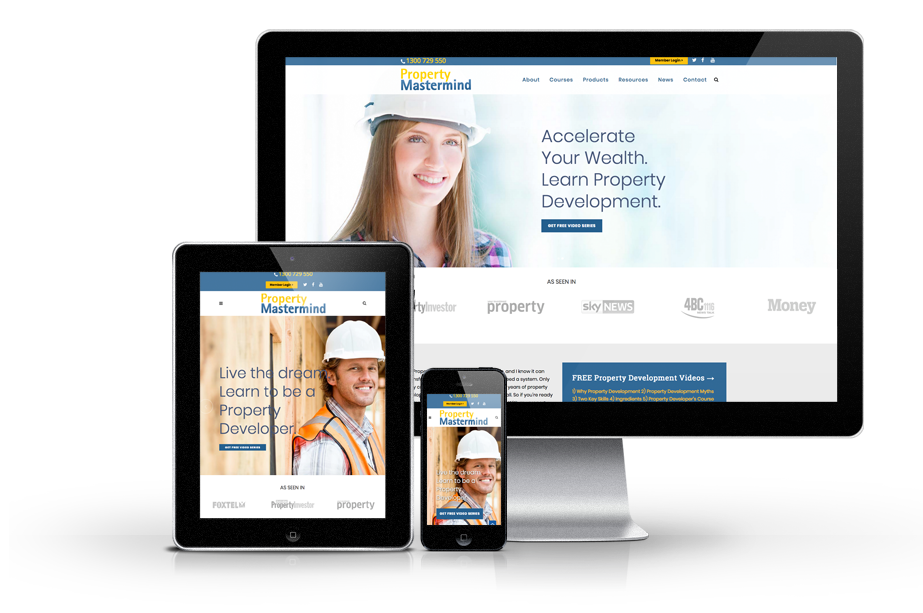 Membership Website Design: Property Mastermind
The brief was to overhaul a membership website for Property Mastermind, which is the leading property development course provider in Australia.
WebBuzz designed and developed an efficient eco-system of online components needed to maximise sales of property development course. We rebuilt the website on dynamic WordPress theme and optimised it for mobile, desktop, and tablets.
For this membership website project, we also integrated multiple web apps needed to achieve the client's objective of educating Australians on how to change their lives through property development. Our technical team implemented multiple user pathways and price-points recommended for maximum conversion and sales.
WebBuzz is a leading digital marketing agency in Australia. If you need help in creating membership websites, feel free to call us on 1300 41 00 81 or request a custom website proposal by clicking the button on the left. 
To read more about membership websites, here's a more detailed overview.