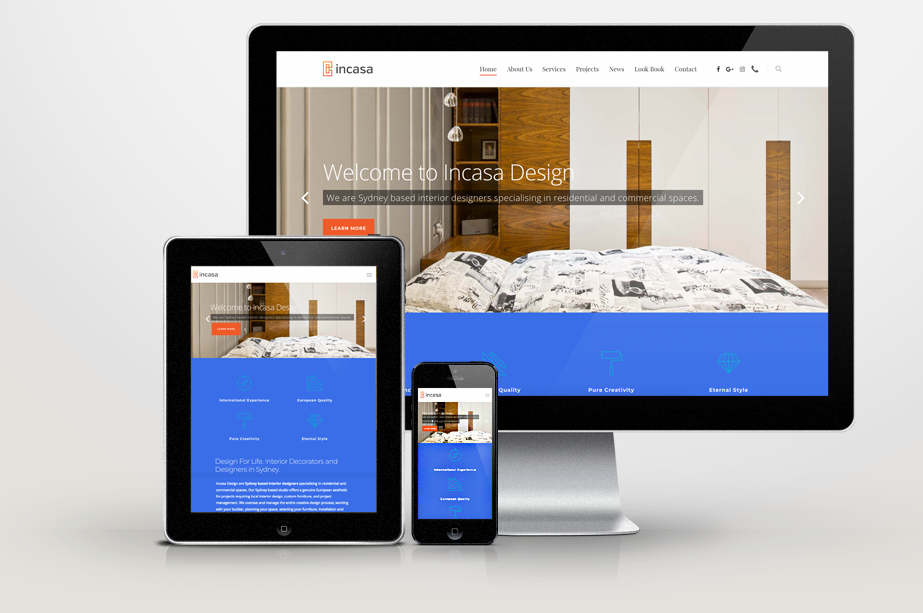 Interior Design Website: Incasa Design
The brief was to design and build an interior design website for Incasa Design – an interior design company based in Sydney and specialising in residential and commercial spaces.
WebBuzz developed the website to reflect the elegance and world-class expertise of the client. From creative copies to the curation of aesthetic lookbook, we have been in close consultation with the director to achieve branding and marketing goals.
The Incasa Design website is now responsive across all devices, and the pages have been optimised for local search engine ranking.
WebBuzz is a trusted digital marketing agency in Australia. If you need help with your company website design, you can call us on 1300 41 00 81 or request a custom website proposal by clicking the button on the left.