Guests worth a combined $3.5 billion have already appeared on the Nerds of Business podcast!






The business podcast Australia loves!
Why do some ventures fail, while others grow like crazy? Is there a magic formula for business success, and if so, what is it?
In a documentary-style quest for answers, host Darren Moffatt talks to top entrepreneurs and some of the best brains in marketing, advertising and tech.
Together, each Tuesday fortnight, these 'nerds of business' attempt to crack the code by solving the key challenges all businesses must overcome – one problem at a time.
Along the way, you'll hear amazing true stories and get valuable insights & strategies to power your own sales growth. Your host is a serial entrepreneur, the co-founder of digital agency Webbuzz, and chief nerd, Darren Moffatt.
Whether you're a start-up CEO, a marketer seeking inspiration, or a small business owner hungry for growth, this podcast is for you.
Subscribe to the newsletter for extra EXCLUSIVE content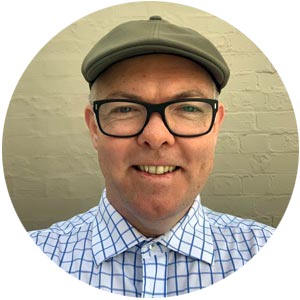 FUN FACT: Darren is also a songwriter & has had his songs played on both Australian and U.K radio!
Darren Moffatt is an award-winning business person who is passionate about entrepreneurialism. He is a recognised leader in both the financial services and digital marketing industries, and over a period of twenty years has helped hundreds of businesses grow.
He was one of the youngest bank managers ever (how nerdy is that!?), when he was appointed at just 25 years old. This gave Darren his first direct experience of small businesses and the important role they play in local communities.
After further corporate roles for an insurer, and for funds manager Challenger, he launched his first start-up in 2006. Three years later Darren was awarded 'Broker of the Year', and Seniors First remains today the largest reverse mortgage brokers in Australia, and has originated in excess of 2,000 loans.
In 2012 Darren co-founded a tech start-up 'Facebook for Neighbours' called Housenet. The social networking site was later awarded as one of the top 100 Innovations in Australia in the Smart 100 Index.
Since 2014 Darren has been Director of Digital Strategy & Content at 5-star digital marketing and SEO agency, Webbuzz. Darren, his partner Ben Carew & the team, have generated 150,000+ online leads for SME's across a diverse range of industries.
Business Podcast Australia – Sponsorship
If you're a corporation seeking to reach an audience of engaged business owners, marketers, and entrepreneurs, then a sponsoring a business podcast is a canny move.
Podcast advertising has recently surged in popularity; it grew an astonishing 53% in 2018 according to Forbes.
Nerds of Business is open to partnerships with brands who share our values.
Sponsorship opportunities are available by the season, or by the episode.
To get started, please request a media kit via the web form on this page.
Got some feedback or a question? We'd love to hear from you.