Want To Grow A Business, Online?
Start your digital strategy with ideas from a top online marketing services company.

Hire a Google partner internet marketing service.
SOME PLATFORMS WE WORK WITH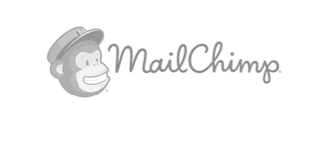 Online marketing, for the smartphone age.
FACT: Smartphones now account for more than 50 per cent of all Google search activity in Australia. Whatever your industry, it's now more likely that target customers in the local market are using mobile phones than desktop computers to buy the products and services you offer.
So it's more important than ever that your website and other digital assets are mobile-optimised.
To match – or beat – your competitors you need modern, customer-centric marketing. Sydney businesses increasingly realise that online marketing is no longer a "nice to have" but is now a "must have".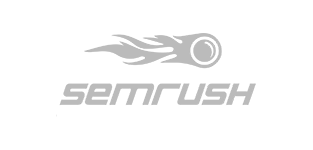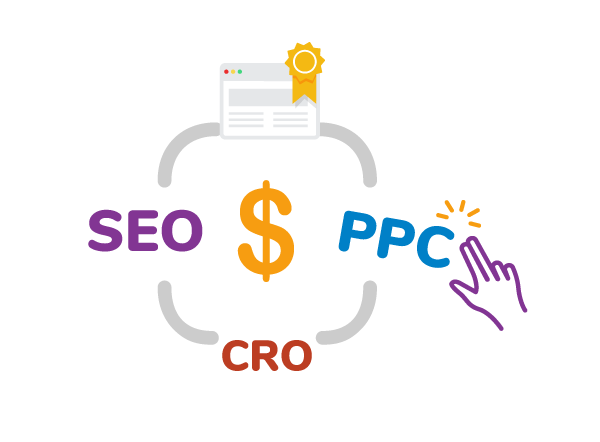 Why you need internet marketing services.
Whether you're a start-up or a growing business, the skills required for effective digital marketing are highly specialised. Even the basic launch of a new venture can encompass design, content creation, HTML coding, user experience (UX), conversion rates, data analytics and the social graph.
This is well beyond the skill set of most small businesses, so it's no wonder many choose to outsource their digital marketing to an agency.
Professional website designers and expert online marketers from WebBuzz can develop your idea from 'concept' all the way through to an established online presence that continually attracts new customers – both on desktop and mobile.
As a full service agency, we offer the following internet marketing services:
Search Engine Optimisation (SEO)
Pay Per Click Advertising
Digital Strategy
Branding
Website Design
Copywriting
Video marketing
Online Marketing Case Study

As a leading online marketing agency based in Sydney, Webbuzz is proud of the results we get for clients. In this case study for an Australian non-bank lender we were able to generate 1057 leads in the first year.
Increase in website traffic since launch
Leads generated in one year
Increase in number of keywords ranking in Google
Internet Marketing Service FAQs
What is digital marketing?

Digital marketing (or 'web marketing' or 'internet marketing') is a 'catch all' term that refers to business promotional and advertising activities delivered via online channels such as email, websites, search engines, social media, and smartphones. 

It can cover everything from web development, to CRM integration, to Search Engine Optimization , Google Ads, Facebook marketing, podcasts, blogging, video content, email marketing and more.  

While digital marketing covers a vast array of web marketing services, WebBuzz focus on identifying the best match of online strategies for each client so that business owners can be confident of a clear ROI.

What do digital marketing companies do?

Digital marketing companies such proactively work with business owners to achieve their growth objectives. These commonly include online brand awareness, lead generation, SEO services, market education, growing website traffic, converting leads and more.

Ultimately, digital marketing companies are in the business of getting you more leads, sales, and revenue – fast.

A digital marketing company can manage some or all of these aspects on your behalf, as a contracted supplier of internet marketing services. Typically you benefit from the specialist expertise required to effectively launch and manage online campaigns.

(Recruiting and funding the in-house talent required to achieve this is often not a cost-effective option for small and medium businesses).

When do you need a digital marketing agency?

Some common signs that it's time to engage a digital agency:

You're launching a new product, division or company
The in-house staff don't have the specialist digital marketing skills you need
Your business has outgrown the old marketing agency
Your current agency is not performing
You need some fresh ideas for a new digital marketing strategy
Your sales targets are 'ambitious' and you need help from marketing experts
The business has considered hiring an in-house digital marketing manager to take care of online marketing campaigns online or local SEO , but can't find the talent within the budgeted salary range.

At WebBuzz, we combine creativity, technical know-how and the latest trends in digital marketing to help our clients beat their competitors and increase market share. We work with clients in Sydney, Melbourne, Brisbane, Perth, Adelaide and all across Australia.

How to choose the right digital marketing agency?

Whether you're just in planning a new business or you're ready to scale an enterprise, choosing the right digital marketing agency is important.

A digital marketing partnership is set for long-term so you really need to get this one right from the start. In choosing an agency, you first need to look at the track record. Don't be swayed by a slick client presentation or get 'drowned' in tech-speak.

Ask for case studies or testimonials from past clients, preferably from the same line of business. Consider Google reviews and assessment of customer service. And make sure that you meet their team, either face-to-face or via video chat.

The right agency for the job is the one that is usually curious about the vision of your business. So set aside some time to chat and always ask questions.

If the agency has no genuine interest in your business, or they cannot present a clear game plan, it's usually a 'red flag' that you're not dealing with the best agency.
We engaged Webbuzz for digital marketing strategy, content, lead generation, analytics, and conversion optimisation. Their work is consistently excellent, and has already moved the dial for us in a big way.

Antoinette Tyrrell

CCO - Retirement Essentials
I've really enjoyed working with Webbuzz, it's a genuine partnership, they understand our business, they understand our customers, they understand what we are trying to achieve.

Andrew Ford

CEO - Heartland Seniors Finance
After working with Webbuzz, I'm a total convert to the power of online marketing. We now have a website that's an exciting new sales channel for our business. In just a few months it's attracted hundreds of leads and is already adding to sales and revenue

Andrew Tynan

Tynan Financial Planners
Three months ago, all we had was an idea to focus our business on aged care. Now thanks to Webbuzz we have a new brand, a website that's generated 160 leads so far, and revenue in the bank. I'm blown away.

Phil Reid

Sydney Aged Care Financial Advisers
WebBuzz is awesome! They created the website for my new business and I love it. Ben and Darren really know their stuff, they made the whole process super easy and delivered an exceptional website.

Melissa Charnock

Luxe Financial