Digital Marketing To Make You #1.
Webbuzz will reveal your top five web marketing problems – for FREE.
SOME PLATFORMS WE WORK WITH







5-star Digital Marketing Agency, Sydney
Webbuzz is the digital marketing agency Sydney trusts. Join the hundreds of Australian businesses who've partnered with us for online marketing services, since 2014. Here's why you'll love us too >>>
Relentless focus on your goals
We won't stop until we get the results you want. We're a bit obsessive like that, but only in a good way 😉
No 'BS' or ridiculous hype
We tell it like it is. Unlike other digital agencies, you won't find us making over-hyped claims that are clearly 'BS'.
We're not self-indulgent. We won't waste your budget on fanciful ideas. ROI is always the guiding light for our creative direction.
Agile, high-energy people
Our digital marketing agency has a winning mix of youth and experience. Want energy and passion for your project? We've got it, in spades.
What internet marketing do you need?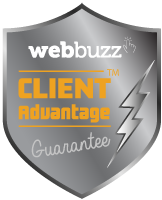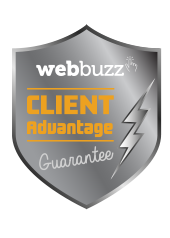 Webbuzz is different from other online marketing agencies in Australia. Sure, we have the SEO expertise and the skills you expect. But we're famous for results because our culture is accountable, and we're data-driven. Our 'Client Advantage' system makes Webbuzz the best digital marketing agency in Sydney for sales growth – with a measurable 'ROI'.
READY TO SWITCH AGENCIES?
PROJECT PLAN
The first step is a digital marketing strategy. Once we understand your business, we can then develop a project plan with timelines & milestones.
TARGET KPI'S
Together with you, we'll set Key Performance Indicators (KPI's) for your SEO & ad campaigns. This aligns the agency to your marketing objectives.
RESULTS TRACKING
We use Google analytics data to provide clear, regular reports on campaign performance, and agency work activity.
TRANSPARENT BILLING
No hidden costs. No 'bill shock'. We quote upfront where possible, and our digital marketers use time-tracking software.
24-HOUR SERVICE STANDARD
Enjoy awesome communication! Our agency uses online collaboration tools,  & offers a marketing 'help desk' with a 24 hour service standard.
We engaged Webbuzz for digital marketing strategy, content, lead generation, analytics, and conversion optimisation. Their work is consistently excellent, and has already moved the dial for us in a big way. The team is highly responsive, and it's clear that they know their stuff & care about their clients.

Antoinette Tyrrell

CCO - Retirement Essentials
I've really enjoyed working with Webbuzz, it's a genuine partnership, they understand our business, they understand our customers, they understand what we are trying to achieve.

Andrew Ford

CEO - Heartland Seniors Finance
After working with Webbuzz, I'm a total convert to the power of online marketing. We now have a website that's an exciting new sales channel for our business. In just a few months it's attracted hundreds of leads for our database and is already adding to sales and revenue

Andrew Tynan

Tynan Financial Planners
Three months ago, all we had was an idea to focus our business on aged care. Now thanks to Webbuzz we have a new brand, a website that's generated 160 leads so far, and revenue in the bank. I'm blown away.

Phil Reid

Sydney Aged Care Financial Advisers
WebBuzz is awesome! They created the website for my new business and I love it. Ben and Darren really know their stuff, they made the whole process super easy and delivered an exceptional website.

Melissa Charnock

Luxe Financial