SOME PLATFORMS WE WORK WITH:







"Their work is consistently excellent, and has already moved the dial for us in a big way. The team is highly responsive, and it's clear that they know their stuff and care about their clients."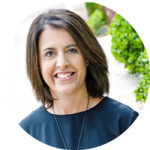 Antoinette Tyrrell
CCO Retirement Essentials
HIGH-PERFORMANCE DIGITAL MARKETING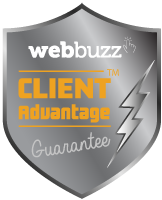 Webbuzz is different from other online marketing agencies in Australia. We get results because of our unique CLIENT ADVANTAGETM approach. CLIENT ADVANTAGETM is a 5-point system that makes Webbuzz one of the best digital marketing agencies for businesses who want sales growth – with a measurable ROI.
READY TO SWITCH AGENCIES?
PROJECT PLAN
The first step is a digital strategy session to map out your marketing objectives. Once we truly understand your business, we can then develop a project plan with timelines & milestones.
TARGET KPI'S
We consult with you to set agreed, realistic Key Performance Indicators (KPI's) for your campaign. This keeps us accountable, and aligns the agency to your growth marketing objectives.
RESULTS TRACKING
We use analytics and data to provide clear, regular reports on campaign performance, and digital agency work activity.
TRANSPARENT BILLING
No hidden costs. No 'bill shock'. We quote upfront where ever possible, and our digital agency team use time-tracking software so hours are accounted for.
24-HOUR SERVICE STANDARD
Want GOOD customer service from your digital marketing agency? You'll love our open & accessible communication. All clients get access to our 'help desk' with a 24 hour service standard.
The Digital Marketing Agency to Make You #1
Webbuzz is the affordable digital agency Sydney and Australian businesses turn to for effective online marketing: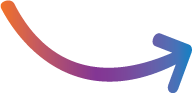 CAUTION: Webbuzz clients have been known to experience LEAD SHOCK, or leadus maximus abundant 

"We engaged Webbuzz for digital marketing strategy, content, lead generation, analytics, and conversion optimisation. Their work is consistently excellent, and has already moved the dial for us in a big way. The team is highly responsive, and it's clear that they know their stuff & care about their clients."

Antoinette Tyrrell

CCO - Retirement Essentials
"I've really enjoyed working with Webbuzz, it's a genuine partnership, they understand our business, they understand our customers, they understand what we are trying to achieve."

Andrew Ford

CEO - Heartland Seniors Finance
"After working with Webbuzz, I'm a total convert to the power of online marketing. We now have a website that's an exciting new sales channel for our business. In just a few months it's attracted hundreds of leads for our database and is already adding to sales and revenue"

Andrew Tynan

Tynan Financial Planners
"Three months ago, all we had was an idea to focus our business on aged care. Now thanks to Webbuzz we have a new brand, a website that's generated 160 leads so far, and revenue in the bank. I'm blown away."

Phil Reid

Sydney Aged Care Financial Advisers
"WebBuzz is awesome! They created the website for my new business and I love it. Ben and Darren really know their stuff, they made the whole process super easy and delivered an exceptional website."

Melissa Charnock

Luxe Financial