Power-up your marketing for rapid growth.
Webbuzz is the digital agency of choice for early-stage companies who want to scale.
GET IN TOUCH







How can our 5-star digital agency help?
More than just a marketing agency.
Webbuzz is so much more than just another digital marketing agency. We're true partners in the future growth of your business.
Which means doing whatever it takes to help you 'scale'.
In 2021, any agency who just provides the classic mix of 'digital marketing services' isn't going to cut it for you.
You need proven entrepreneurs, who just happen to be in the business of growing other people's ventures.
Since 2014 we've empowered hundreds of Australian companies to achieve their vision of success.
Yes, we're highly adept at all the usual online channels required to achieve this; search engine optimisation (SEO), social media, and paid advertising such as Google Ads, Instagram and Facebook marketing.
Our unique point of difference is everything else we bring to the table:
We Entrepreneurs
Engaging a digital agency is a bit like dating. You need to find the right partner before the magic happens.
If you're the founder or CMO of an early-stage company then, dare we say it, you might be in the right place for a 'match' 🙂
Our directors are ex-tech startup founders who know what it's like to be an entrepreneur.
All the thrilling highs. And the crushing lows.
We're so passionate about entrepreneurship that we started a podcast called Nerds of Business. It's reached a high of #3 in the Apple charts!





Problem solvers, par excellence.
If you believe (as we do) that success in business essentially comes down to problem-solving ability, then you'll agree it's an important trait in a marketing agency.
The Webbuzz digital agency team are a bunch of serious marketing nerds. We're dedicated to creativity and 'out of the' box thinking.
We've solved key strategic marketing challenges for early stage companies in property, financial services, legal services, technology, Fintech, healthcare and more.
And we have a high degree of tactical problem-solving capability across:
Digital strategy
Paid search campaigns
Content creation & video marketing
Conversion optimisation
Search engine optimisation (SEO)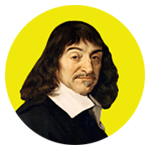 "Each problem solved became a rule, which served afterwards to solve other problems."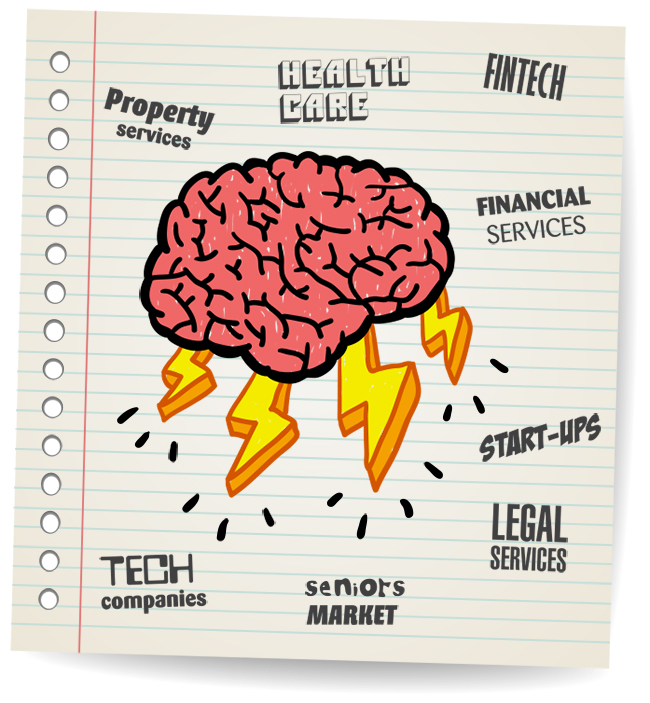 Business.gov.au feature Webbuzz as digital marketing experts
Shark-free zone
You might not be aware, but the digital marketing industry is full of 'sharks'. Some of the biggest names in Australian SEO and digital marketing have terrible reviews! We've been warning business owners about this since 2018.
Although we can't stop other online marketing agencies making outrageous claims and ripping people off, we can control how we do business.
We're proud of our ethical culture & client-first approach. The Australian Government seems to agree; they featured Webbuzz as a digital marketing expert. Here's just some of what you can expect from us…
Project plans
Target KPI's for digital campaigns
Results tracking & reporting
Transparent billing & time tracking
Online collaboration software (SEO)
How do I find the right digital marketing agency for my business?

Engaging a digital marketing agency is a bit like online dating; just because you can hook up, doesn't necessarily mean you should! Unfortunately, as we have written previously, there are lots of dodgy SEO providers and so called 'experts' out there these days. New clients often tell us that separating the 'real deal', from the scam merchants can be hard.

To avoid the nasties, here's our advice: slow down, do your due diligence, and pay attention to your gut instinct. Ideally you're looking for an agency who is a 'perfect match' to your business, but be prepared that this may take a little longer than you expect.

The most important considerations for choosing a digital marketing agency are to:

Be clear on what you want to achieve
Create a brief for the agencies – so you can better compare quotes
Look for an agency that seems to really understand you and your business
Check they have the skillset & 'talent' to execute online campaigns
Consider the size of the agency relative to your business
Look for experience in your industry (or a similar field)

And remember that old adage: "you get what you pay for". The cheapest option is usually not the best. Look for the value you will receive, not just the lowest price you can find.

Why is Webbuzz different from other digital marketing agencies in Australia?

We're a bunch of marketing and tech nerds who do things the right way. We are ethical, meticulous, and accountable. We love to collaborate. We're creative, data-driven strategists who are relentless in pursuit of results for clients.

Aside from all that, our team are good to deal with and we don't bullsh*t to clients (unlike some other more prominent direct response marketing agencies). We're big enough to matter, but small enough to care – you'll get our full attention.

And if we think your product sucks or your branding needs work in order for a campaign to be effective – we'll tell you straight up.

(Likewise, we're good at taking constructive criticism ourselves – it works both ways).

What industries do you do digital marketing for?

We've done digital marketing for clients across most Australian industries and verticals. The principles of execution are remarkably universal so direct experience in a particular sub-niche is usually not required to achieve great results.

But we tend to do a lot of work in professional services, real estate, property, legal, medical, fintech and financial services. If you've got something exotic and you're not sure, drop us a line and we'll let you know what we think.

If we're not the right agency for you, we'll tell you. It's better for all parties. If we have doubts, we'll refer you to some other reputable marketing agencies who may be a better fit.

How soon can I expect results?

In truth, this varies. It can depend on the client, the brief, the dominant marketing channel we're using for the campaign, your online competition, and the available budget. Google ads and social media advertising tend to get the most immediate results. But even then you should often allow for:

1- 2 week testing period
a further 2-4 weeks for the campaign to fully optimise.

Having said that, we've had plenty of campaigns where we've smashed it out of the park from week 1, but if you allow these timeframes you are unlikely to be disappointed.

SEO takes longer. It's a medium-term strategy that will often not deliver a tangible ROI for 3-6 months. But when it does, it can deliver very substantial long-term benefits. Again, we've ranked some clients on page 1 of Google in less than 6 weeks, but that is the exception – not the norm.

Doing digital marketing is generally not a sprint. We don't do 'spray and pray' campaigns. The best results will come working closely together in a spirit of genuine partnership, in an integrated program over 3-12 months.

How much do digital marketing agencies like Webbuzz charge?

Digital Marketing agencies essentially sell time and expertise. Webbuzz offers 100% transparent pricing, with a rate card that offers different hourly rates for different services. We offer:

bulk pricing, and discount packages.
we can do one-off project work,
regular ongoing services in a monthly retainer.

The cost will depend on what you need – there is no 'one-size-fits all' price.

SEO packages typically range from $700 – $3,000 per month, but may be more if the site is very large or complex. You can calculate your unique Australian SEO costs here.

Often clients need multiple services every month such as Pay per click ads management, SEO, blogging, social media management, remarketing etc.

This is delivered via a monthly retainer, which typically varies in cost from $2,000 – $10,000 per month. Obviously the more services and time an account requires, the greater the fee.
When comparing a digital marketing agency in Australia, what warning signs should I be aware of?

Digital marketing is an investment in the future growth of your business. To maximise your ROI when you hire an agency, you need to find good people, who do good work.

The wrong agency is bad for business, so be wary of ones showing any of these warning signs:

Overhyped promises
Projections that are too good to be true
No real interest in your business model or customers
Lack of enthusiasm for your project
Long term, onerous contracts
Numerous bad reviews online

What size businesses do you work with?

We can help pretty much any business, but we typically work with SMEs with 5-100 employees.

Sorry, but we don't work with tiny micro-businesses or one-person, un-funded start-ups.

What is SEO and how it can help my business?

SEO refers to Search Engine Optimisation. It's the process of making your website appear high in the search results on Google and Bing when a potential customer searches for the products or services you offer.

A business who has invested in SEO will typically enjoy the following advantages over their competitors who have not:

More website traffic
A higher profile online
More new customer enquiries

SEO is a proven, legitimate strategy to grow leads and sales. Even government agencies invest in SEO to maximise online brand visibility.

What are the benefits of hiring a digital marketing agency over employing in-house staff?

Time is an important resource, and when you are running your business or leading a company, you need as much time as you need.

Digital marketing can take a lot of your time, and even if you choose to hire an in-house team, you may still need to train them or orient them with your business goals.

On the other hand, when you choose to hire a digital marketing agency, you can take advantage of the following benefits:

Expect near instant professional-level service and skills  (no need to train newbies)
Leverage outside perspective
Take advantage of built-in expertise
Gain fast access to a wide array of expensive online marketing tools
Increased productivity

Do you only provide digital marketing services for Sydney businesses?

No – we have clients all across Australia in Melbourne, Brisbane, Perth, Adelaide and beyond. Location is no impediment to working with us.

We use video conferencing, emails, chat support, and we can sign you up in most platforms we use so you can keep track of your project's progress.