Get More Sales with Bing Ads
Work out your Bing advertising agency costs with our free pricing template →
GET IN TOUCH
Webbuzz is a Google Partner Agency
SOME PLATFORMS WE WORK WITH



Enjoy More Targeted Online Traffic
Compared to Google, Bing is clearly the underdog. 
With only 7% share of the global search engine market (4% in Australia), it's fairly easy to ignore this channel and instead focus on Google. 
But if you consider that measly 4%, it could still translate to millions of people that you can attract and convert into your customers with the right ad targeting strategy. As a full-scale online advertising agency in Sydney, WebBuzz can help you plan, execute, and analyse your Bing paid search advertising.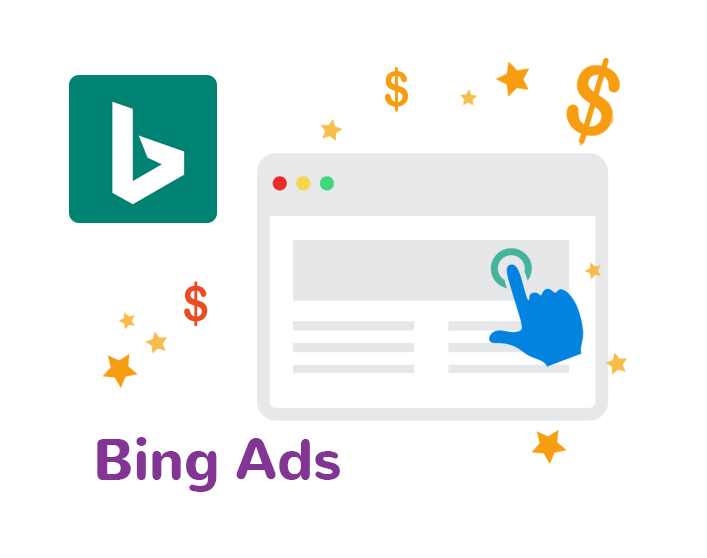 Achieve Better Results with a Microsoft Bing Ads Agency
Google clearly has the volume of audience in the search engine market. But this is not always a good case for small businesses who have limited budgets. 
Google advertising (while effective) can be expensive. Enter Bing advertising with lower bids and less competition. 
Why pay for an arm and leg just to run your ads on Google if you can also explore Bing paid search ads to target potential customers. 
Australians are also using Bing as their search engine and the network can help you connect with specific people who are looking for your products or services.
But while Bing structure is somewhat the same with Google, you still need to develop a different approach with the channel. 
WebBuzz can help you get the most conversions from your Bing advertising strategy. 
Pay-Per-Click Ads Case Study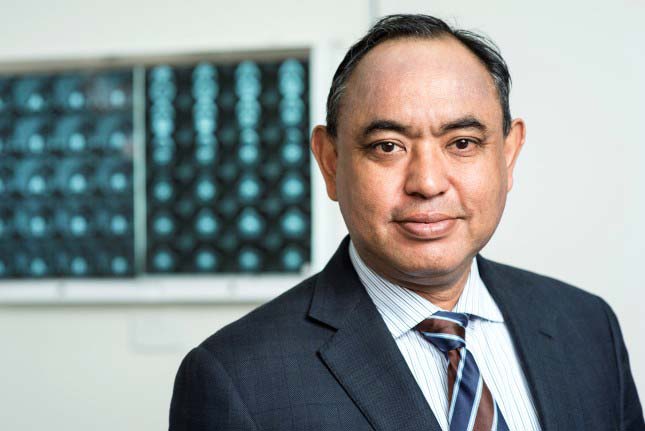 In this pay-per-click ads case study for an Australian medical health professional, we achieved an 83 per cent increase in conversion rate for phone call appointments using Google search ads.
Increase in conversion rate
Most Australian businesses only focus on Google as if it is the only search engine out there.

Millions of Australians are still using Bing and Yahoo! to find things online, and if you ignore these channels, you might be ignoring potentialfuture customers.

Advertising with Bing alongside your Google ads will help you cover all possible bases so you'll never miss an opportunity to promote your products or services.

Bing ads are as effective as Google ads as long as they are well-crafted and well-targeted.

As Microsoft's search engine, Bing Ads network provides an advertising service to businesses and marketers who need to display their brand, products, or services on Bing and Yahoo! Search engines.

If you have had experience with Google Ads, it is fairly easy to understand Bing Ads because the structure is almost the same.

Bing Ads also relies on keywords and uses the same auction-bid process. You also pay every time a user clicks on your ads.
How to setup Bing Display Ads?

Here are the steps required to set up Bing Display Ads:

Sign up to Bing Ads here
Follow the prompts and fill in the required information.


Create a Campaign
After creating an account, you need to create a campaign by adding your preferred keywords or importing them from your Google Adwords account.
You also need to provide your graphic ads and copy (these should be well crafted and well written to resonate well with your target market).


Set up a payment method
Just enter your billing address and choose a payment method. You may skip this step if you want to add a payment method later.


Go Live!
Review all details and run the campaign. Bing network will notify you if your ad is live.

When do I need an agency for Bing ads?

While fairly easy to set up, the Bing Ads network can still be tricky and time consuming especially if you are a beginner in online marketing.

In this case, it may help you if you just work with an ad agency who has experience running Bing Ads.

You may also need help from a Bing PPC agency if you are looking for the following:

Better Return On Ad Spend (ROAS) - an online advertising agency can help you allocate your advertising budget to get more results
Engaging and effective advertising creatives that follow Bing advertising guidelines
Better spot in Bing and Yahoo! Search results
More qualified traffic back to your website and more chances to convert them into sales
Professional data analysis that you can use to improve your future search campaigns
Darren & the Webbuzz team have been a pleasure to work with so far.We engaged them for both website development and digital strategy + marketing for our Finance related firm.Darren was honest

...

and direct about his process from the get-go. No false expectations or promises, while still giving us confidence in the teams abilities. His finance background was also very useful when explaining our product and processes.Throughout the website build, he has been great at taking our thoughts and ideas into account, while still pushing back on points he finds important - a big plus.While we haven't reached the marketing stage of our agreement yet, Darren has provided great guidance during our higher level discussions surrounding digital marketing, and even moved us away from paying for services he offers that he doesn't believe would be a right fit, or provide a worthwhile return.Overall, very happy with the team so far, and excited to see where things go as we move into our Growth (digital strategy) stage.

read more
We have just completed a major rebuild of our website with Darren & Ben, I can't express how happy we are with the new site, the whole process was painless, the "boys" explained everything in plain

...

English. I would have no hesitation in recommending WebBuzz if you are considering web development and digital marketing.

read more
Brad A. Gunn
08:30 27 Aug 20
Darren, Ben & the team at Web Buzz have done a great job on our website & we are very happy with the end result.Designing & building a website is a big task and takes a lot of patience, knowledge

...

& understanding of our business to ensure it aligns with our company guidelines and values. Darren & Ben both communicated with us throughout the entire process of creating our Real Estate Website Design & overall we are pleased with Web Buzz.

read more
Ben and Darren are amazing!! They're always super helpful and understanding. They've made my medical website design soooo much better than before! Wish I knew them sooner.
Nikky Gordon
04:56 24 Jul 20
Darren, Ben and the team at Webbuzz helped with my startup businesses Website Design, Concept, CRM Set Up, Lead Capture, Digital Marketing strategy amongst a number of other projects! It took all

...

the stress off me as a Business owner and I was able to drive some serious growth from day 1 without having to rely on referrals from Centres of Influence etc. I'm continuing use of the services to help grow and scale my business. Highly recommended!

read more
Shaun Ganguly
00:20 11 Mar 20
If you're after an Australian SEO agency, Ben and the team at Webbuzz have been great.They've helped us increase our SEO leads and conversions over the 18 months we've been with them.Not only

...

that, they are always happy to share their knowledge, and explain their strategy. This means our staff can proactively aid in their efforts and help magnify the results.Thank you guys.

read more
Ramez Zaki
22:56 20 Nov 19
Webbuzz are amazing at SEO. I would't trust any other company with our SEO for the business. Although results take time, we have managed to gain increases across the board with leads and

...

conversion rates consistently for the past couple of years! Highly recommended

read more
Victoria Coster
05:43 07 Aug 19
Heartland Seniors Finance has an excellent partnership with WebBuzz. They understand our business, understand our customers and have delivered great results.
Andrew Ford
04:30 08 Aug 18
I've been using Webbuzz for my digital marketing for a few years now. I'm happy to recommend them. They are reliable and deliver on their promises - my website is much more visible on Google.
Prof. Stan Sidhu
07:20 26 Jun 18
WebBuzz is awesome! They created the website for my new business and I love it. Ben and Darren really know their stuff, they made the whole process super easy and delivered an exceptional website.
Melissa Charnock
04:51 06 Aug 15