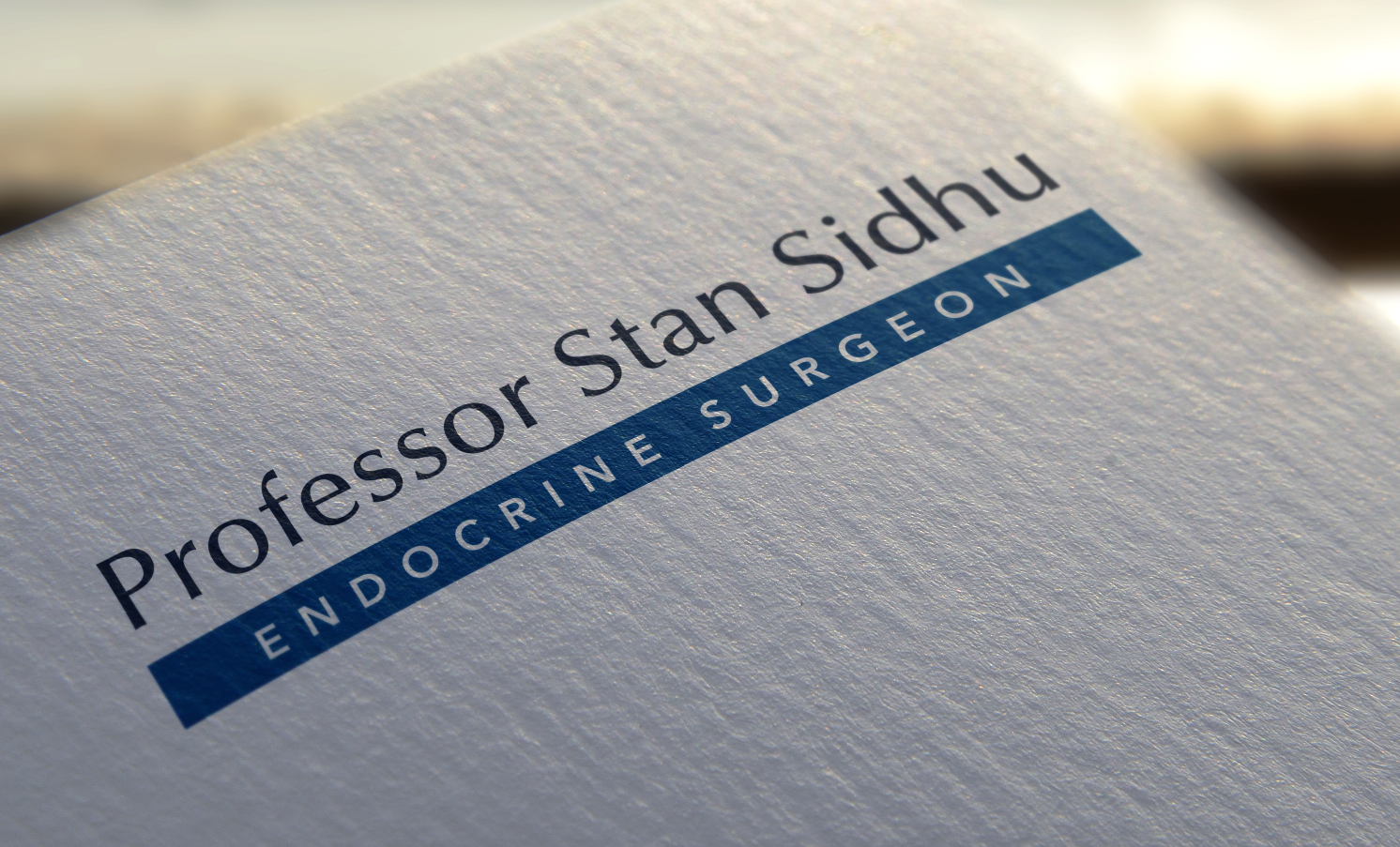 Logo Design: Professor Stan Sidhu
A logo design for a professional such as a doctor or a surgeon should be simple, professionally-looking, and must highlight expertise.
The brief for this logo design was to come up with a professional logo for Professor Stan Sidhu – a leading thyroid specialist and endocrine surgeon in Australia. Professor Sidhu wants his logo to signify his dedication to his work.
WebBuzz came up with a professional logo design for Professor Sidhu composed of a classical serif typeface to suggest the sincerity of the profession. Meanwhile, the lower typeface has a blue background to highlight the client's expertise. Blue also symbolizes trust, which is a crucial element in this area. 
WebBuzz is a leading digital marketing agency in Australia. If you need help with your company logo design, feel free to call us on 1300 41 00 81 or request a custom branding proposal by clicking the button on the left.