Marketing Internships Sydney
Start Your Digital Marketing Career
Join our Digital Marketing Intern Program
If you're looking for a marketing internship in Sydney that could be the start of a fabulous career in digital marketing, read on!
Webbuzz has developed an intern program that provides approved applicants with valuable 'hands on' experience in a leading digital agency. It's an exciting opportunity to work alongside professional marketers as they create, and execute, winning client campaigns.
SOME PLATFORMS WE WORK WITH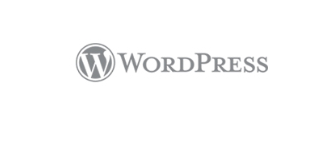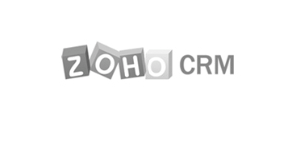 Leads Generated since 2014


Why we offer marketing internships
There are hundreds of digital marketing courses available. It's easy to learn the 'theory' of internet marketing at university, TAFE, online, or at a private college, but it's much harder to gain the necessary experience to become a good marketer.
Additionally, the world of digital marketing is fast-paced and highly dynamic. Study alone cannot prepare you for the 'agency buzz' of working with dozens of the latest marketing tools and apps, for multiple clients, across a variety of industries.
We offer the intern program to assist high-potential graduates with their transition into the world of paid work. Although we make no promises to those who participate, we also use the Marketing Internship to spot talent for future permanent roles.
The ideal candidate will have all, or most, of the following attributes:
Superior written and verbal communication
Good design aesthetic, with basic skills in Illustrator or Canva or Photoshop
Critical thinking, creativity, and the ability to analyse data
Drive, focus, discipline and curiosity
A genuine passion for learning about SEO, paid search, websites & digital
Currently studying, or holds, a tertiary qualification in marketing
What you'll learn, see and do:
Experience how an agency runs, from the inside
Learn sales and account management
Gain hands-on experience with copywriting, email marketing, social media & blogging
Research industries and client competitors
Gain exposure to digital strategy
Gain exposure to SEO, pay per click, analytics, web development
Gain exposure to the latest digital marketing Saas tools and apps
Learn how to set up and manage campaigns
Assist the team, and perform ad hoc tasks as directed
"Being given the opportunity to experience Digital marketing as an Intern at WebBuzz allowed me to gain a greater understanding and perspective of the industry, presenting challenging situations to apply the skills I learnt whilst studying in a supportive work environment.

It was great watching innovative ideas around SEO and Video marketing take shape and being part of that was a great pleasure."

Benjamin Loughlin

TAFE NSW Intern (2019)
Our marketing internships run for a period of one to three months, depending on our capacity for new interns, the applicant's circumstances, and our current client workload.
(If there is no existing capacity, you may be added to our waitlist).
Still keen? Register above and please include a cover letter that pitches for your acceptance into the Webbuzz Digital Marketing Intern Program.