The online world is getting more sophisticated with new tools and players every year in every field. That's why, these days, to succeed in the online era, you need a smart internet marketing strategy.
Before we get down to business, we have to be clear on one thing, the perfect internet marketing strategy doesn't exist.
But let's not be too pessimistic, there's something extremely good about digital marketing: the margin of error.
The advantage of online marketing (as opposed to other channels such as TV, print & radio) is the power of testing. Everything is measurable & reportable. Of course, a campaign 'test' can be a fail, but this is also a good result.
As contradictory as it sounds, in this industry, a fail is not a bad outcome  – it is an important learning. If it happens in your campaign, here's what you should do:
Analyze the campaign data.
Look into the results
And draw conclusions out of it.
This will absolutely help to improve again your internet marketing strategy and create a better and more successful one.
There is no silver bullet in digital marketing… but, good news, there are best practices that you can follow.
So, if you have done everything you can to enhance your website's visibility, but you still fail to achieve your targeted goals, here is our proven way of creating a digital marketing strategy. We call it: The Webbuzz process.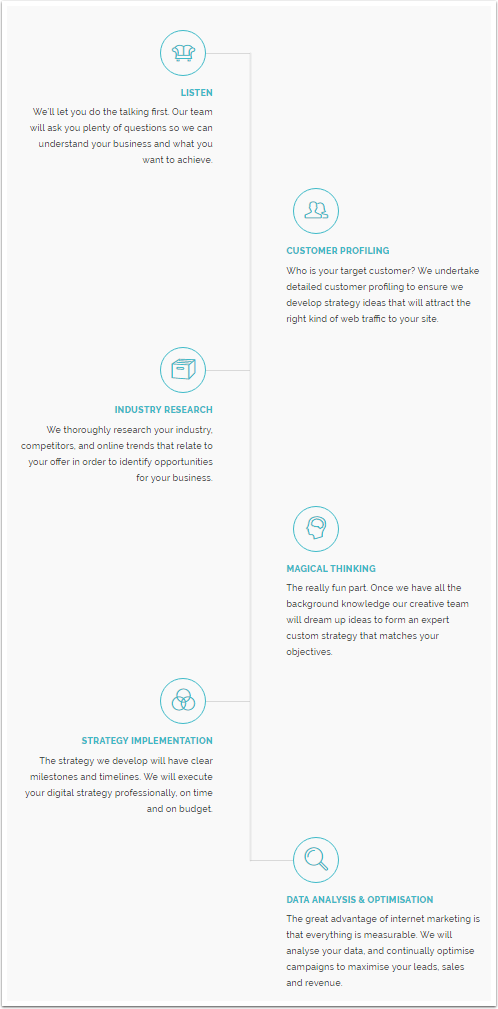 Step 1. We first listen
With our customers, we always let them do the talking first. Of course, we ask questions, but the main thing here is to understand the business and what you want to achieve.
So as your first step we would recommend writing down your goals.

Step 2. Customer Profiling
Who is your target customer?
We do a detailed customer profiling to make sure we develop strategic ideas that will help us to get the right visitors to your site. For that, we have developed our own Buyer Persona templates so can help to get the success that we want from our internet marketing strategy applied to your business.

Step 3. Industry Research
This is one of the most important steps. As I mentioned, there are a lot of different players out there and new ones getting on board every day. That's why we thoroughly research these three things in order to identify the best opportunities for your business:
The industry
The competitors
The online trends that relate to your offer
With the correct tools, accurate keywords and a bit of patience, you can also do an optimum online research if you get focused on the same main points mentioned above.

Step 4. Magical Thinking (or Internet Marketing strategical mindset)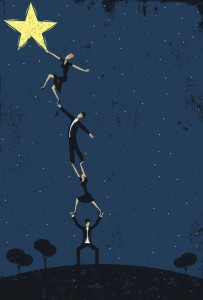 This is when magic steps into the equation.
Once we have all the technical aspects of the business and the industry, you have to let your creative side work. Get inspiration from other websites if you need to, there's nothing wrong about that (as long as you're not breaching copyright or trademark law).
But remember, not every business will succeed with the same internet marketing strategy, so add your own business personality into it.

Step 5. Strategy Implementation
This is when strategic magic and technical knowledge work together.
The process should include at least:
Content creation for marketing and SEO
An optimized website
Email marketing
Organic and paid SEO strategy
Social media exposure

Step 6. Data Analysis & Optimisation
And last but not least, data.
One of the best things about an internet marketing strategy is that everything is measurable.
We can analyze the data of every aspect of the campaign. Thanks to this, we can constantly optimise any step of the strategy to maximise the results so can get closer to our goals.

That's what our clients think about our services


What a smart internet marketing strategy needs

On that note, and having all the steps mentioned above in mind, we can summarize to conclude that a good internet marketing strategy should be:
Targeted to your customer/business
Driven by your business objectives
Achievable within budget
Measurable
Scalable
Adjusted to your targeted goals
Call us on 1300 41 00 81 or send us an email to talk about your strategy.