'Go To Market Strategy' Help for Australian companies
GET IN TOUCH
We're a 5-star Google Partner digital agency, based in Australia.
SOME PLATFORMS WE WORK WITH





What are 'go to market strategies' & why are they important?
Launching a new product or venture for the first time is incredibly exciting.
But for many startup founders, it's also a nerve-wracking experience.
After so much effort, you're finally ready to introduce your 'baby' to the world.
The day of judgement awaits. What happens if you get 'crickets' (as in silence)?
Cutting through the 'noise' of competitors and connecting with early users or customers is always a challenge for early-stage companies. But for genuine innovations, or first-in category products and technologies, 'market education' is often the key issue.
This is why a 'go to market' strategy (or 'GTM strategy') is super important. An effective go-to-market strategy can de-risk your launch marketing and get your business 'scaling' sooner.
HOT TIP: In a recent Nerds of Business Podcast episode, we discussed go to market strategies extensively with two product experts and four top entrepreneurs. Check it out for amazing insights!
'Go to market strategy' recommendations:
In producing the the GTM strategy and deliverables for fintech Luca Plus, some universal recommendations for go-to-market campaigns are evident:
An effective go-to-market strategy should have 'cut-through'
Your plan should get people talking about the problem that you're solving
Humour can be a powerful element in GTM campaigns
Use simple, everyday language that your customers will understand (we purposely did not mention 'blockchain' or 'fintech' in the video as most people don't understand or care about these things)
Repurpose the content and cut it up to use across different channels, social media, etc.
By understanding your target customer, using a sound creative process and a proven digital marketing agency, you can establish 'product-market fit' and position your startup for rapid growth.
GET 'GO TO MARKET' STRATEGY HELP
Fintech 'Go to market' strategy case study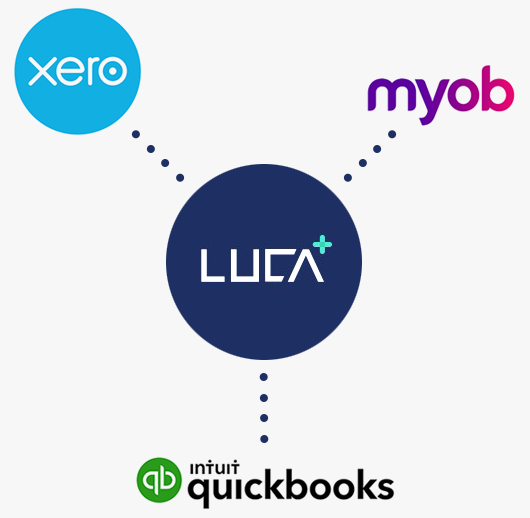 Established in 2018, Luca Plus is a middleware SAAS based application that connects business with finance tools. To increase its brand awareness and user base, Luca Plus hired WebBuzz as its fintech digital marketing agency.
Australia is a thriving marketplace for fintech startups such as Luca Plus, and WebBuzz has helped many financial organisations improve their online presence over the years.
Luca Plus' current product focus is e-Invoicing, which helps SMEs save time and money whilst eliminating fraud and scams in processing invoices. Its proprietary platform automatically populates invoices directly to commonly used accounting platforms in Australia like XERO, MYOB, and QuickBooks.
Webbuzz did some early work with the promising startup on brand strategy, website redesign, conversion optimisation, search engine optimisation (SEO), and paid ads campaigns.
However it was the GTM strategy (and its implementation) that really helped Luca Plus to quickly become a rising player in a new fintech vertical of 'e-Invoicing'.
Creative direction for Fintech 'go to market' campaign
E-Invoicing is a new concept with a low level of recognition amongst the target small to medium enterprise (SME) market.
It was clear from the beginning that market education was a high priority for Luca Plus if their offer was to successfully connect with business owners.
Webbuzz recommended an animated 'explainer video' as an effective way to deliver Luca Plus's message, attract attention and educate the market.
We had success with a similar project in the past for Retirement Essentials – a member-based fintech service for Australian seniors.
The unique challenge here was to make the hassle of paper-based and PDF invoicing more 'concrete' and less abstract. The solution our creative team developed was the concept of an 'invoicing monster'.
The design aesthetic was then further developed into a fun pastiche of the 'schlock horror' and science fiction films of the 1960s. We then write and iterated the script to get it down to the ideal length (1 minute and 30 seconds).
Our video animation team then brought the script to life, first with a storyboard and then with a draft video edit. A professional voice artist did the narration and our sound design team added sound effects and music to create tension, dynamics and accentuate the humour in the script.
'Go to market' case study results
The animated video is now listed on the MYOB website and considered a huge success.
Luca Plus uses the video in Facebook and LinkedIn ad campaigns.
The client also uses the stills of the invoicing monster in their ongoing socials to educate their audience.