Conversion optimisation is a critical process that you should not ignore if you want to grow your business online and is calculated by the conversion rate optimisation (CRO). But what is CRO and how it can help your business? Let's find out.

What is CRO?
Your website's conversion rate refers to the percentage of visitors who have converted or done what you wanted them to do on your website. Do you want your visitors to sign up for your newsletter? Download an app? Buy your products? The number of visitors who perform these things is referred to as your conversion rate.
How to calculate the Conversion Rate Optimisation
How can we find the conversion rate?
Easy.
First, we have to know the number of total visitors in a particular period of time. Second, the total number of conversions in the same time frame. Just divide the number of conversions by the number of visitors, and you'll have your conversion rate.

Let's see it with real numbers
If a website has 50,000 visitors in one month, and within the same time, 1000 customers downloaded the eBook, for example, the conversion rate is 2 percent.
How to improve the CRO
If you want a higher conversion rate, you need to do some optimisation. This consist of improving the search visibility of a website to target the right online users.
In the case of conversion rate optimisation, you should try to improve the site's ability to convert visitors into actual paying customers.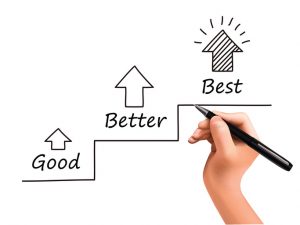 Why should we need to optimise our conversion rate?
Because it can help you make more money.
To help you better understand the benefits of CRO for your business, we have listed below the important facts you need to know about this important process for your online marketing:
– CRO can help you improve revenue
Among other things, a business website should bring new business. CRO matters because it can help you make more profit. Of course, there are many ways that your business can make money, but CRO is one of the most effective online strategies that you can do.
Stop thinking about your business website as a fancy digital brochure. Your website should be your ultimate sales machine, your main tool to bring on sales after sales, even if you are snoozing!
There are different strategies and tactics that you can do to obtain your target market's contact details, or push them to do something. CRO is a well-defined and customised process of establishing your action steps and encouraging people to do what you want.
– Conversion Optimisation involves testing and improving
While conversion optimisation can make it easier to achieve your business goals, it entails time and effort before you can achieve the desired conversion rate. There are two main activities in the CRO process – testing and optimising.
Testing resides in the data stage, you need to learn as much as you can about your current website. Needed data includes the present customer journey, conversion rates, KPIs, analytics, and more.
You also need to do some test to figure out which changes can provide the best results.
For example, you may need to determine the best way to convert visitors – through a pop-up squeeze page or by redirecting them to a new page. You should do a split A/B test to determine which one can bring more results.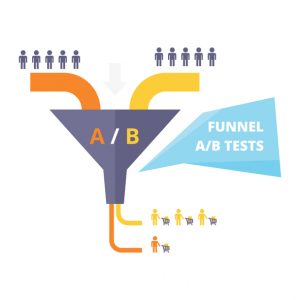 Optimising refers to the actual work of making changes in the website as guided by the results of the tests. If you have proven that the squeeze page converts better, then you should do this instead of redirecting your visitors to another page, for example.
With each test, you will learn things that are unique about your visitors and about your website. This way, you can implement the changes, and then start testing again.
At this phase, you are actually exploring specific elements of your website that can help you convert more visitors into customers.
– You should hire a person or an agency to focus on CRO
Conversion optimisation needs time and technical skills, which may require you to hire an in-house expert or outsource the job to a digital marketing agency.
You can always do CRO as a DIY task, but if you are a start-up, probably you are doing a lot of things to keep your boat afloat. Many small business owners prefer this option, as there is software that you can use for testing, and it is also doable to make changes on your website.
Certainly, there will be a learning curve, and working on your site's CRO may take some time and can be demanding.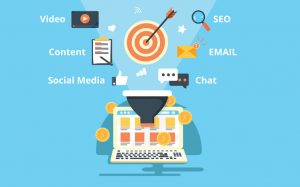 If your budget allows it, you may choose to hire an in-house staff to focus on your CRO. Take note that CRO never ends and this is not a one-time big-time project. You could save a lot of money if you hire a CRO specialist, and many online marketers today are equipped with the right skills for effective CRO. If you are a start-up or a mid-sized business, you may also ask your marketing manager to take care of this task.
– CRO is cost-effective
The cost of CRO will depend on your strategy and your choice of manpower allocation. If you want to do this yourself, you may need to spend between $20 and $500 per month for a reliable testing software. But you also need to factor in the time you need to spend doing the conversion optimisation.
If you hire a full-time staff to take care of your site's CRO, you may need to pay the personnel around $5,000 to $ 10,000 per month. On the other hand, outsourcing the job to an agency may cost you typically between $500 and $3,000 per month, depending on the size of the website, and how much analysis and optimization your site requires to achieve the desired conversion rate and target revenues.
On their own, these costs may appear expensive. But if you consider the benefits of CRO, it can be considered as cost-effective.
– CRO never ends
CRO is a continuous process because you need to keep your business going. You can't just abruptly stop just because you have achieved a 20% conversion rate.
Aside from the fact that you can sustain this rate, you can still do some more tests and make needed changes to do better.
The CRO process is a cycle. You test a feature, then make the changes, then test another feature, and do the changes again. Each test could lead to a change that could result to higher conversion rate.
Don't forget
If you want to leverage on the digital world to boost the growth of your business, then you need to do it right.
Conversion Rate Optimisation is an effective online marketing strategy that must be on top of your list.
It is not enough to have a fancy business website. You need to design your website to become an effective tool to bring in new customers for your business.